10 amazing LGBT+ people girls want you to know about
We asked girls to tell us which LGBT+ people they admire
LGBT+ History Month is a time to learn more about LGBT+ people, their history, their lives, and their experiences. We asked our advocates and British Youth Council (BYC) delegates which past and present LGBT+ people they admire, and feel the world should know more about. We've also added some suggestions of our own!
1) JoJo Siwa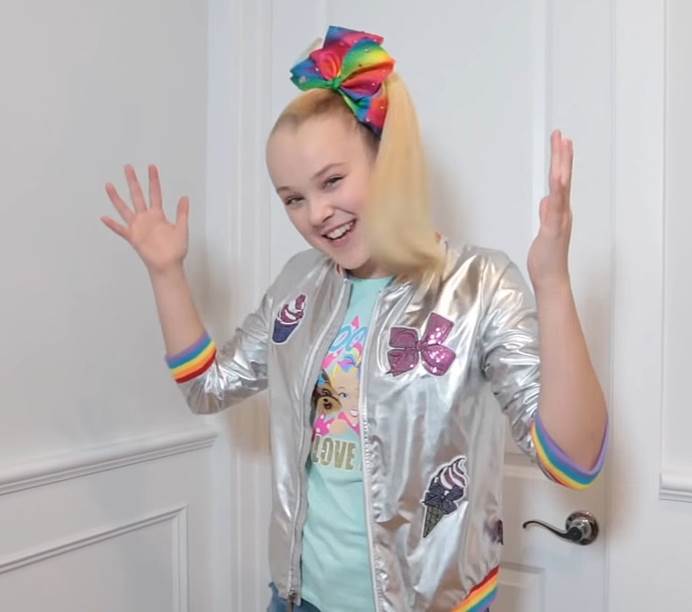 'She's not a historical figure, but I think JoJo Siwa would probably be quite an inspiration to a lot of younger girls in units! For her to come out when it could have jeopardised her future in children's entertainment and encourage people to be the most real version of themselves is really cool!' Abi D'Souza (advocate)
2) Lily Parr
Lily rose to fame during the First World War, when women's football had become increasingly popular to raise morale. However, in 1921, the Football Association ruled that football was 'unsuitable for females' and banned women from playing professionally. Although denied the chance to have a professional career, Lily continued to play with the rest of her team wherever they could, forging a path for women's football. Living openly as a gay woman with her partner Mary, she was a trailblazer in lots of ways.
3) Mark Ashton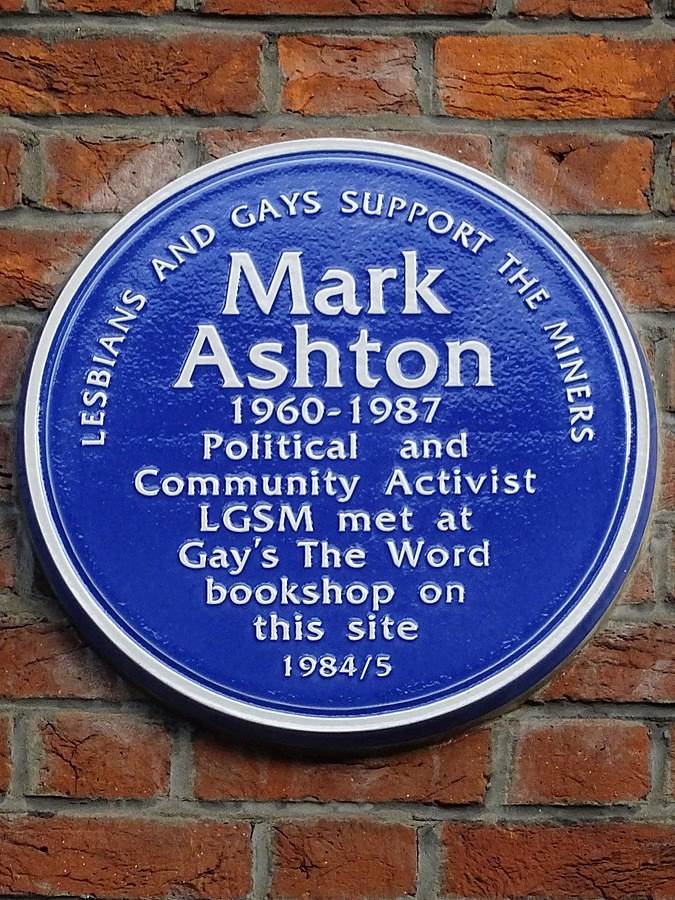 'He was a gay Northern Irish man who was an LGBTQ+ activist in the 1980s. He formed the Lesbian and Gays Support the Miners (LGSM) movement, which helped raise money during the miners' strike of 1984-1985.' Megan Lewis, BYC
4) Marsha P Johnson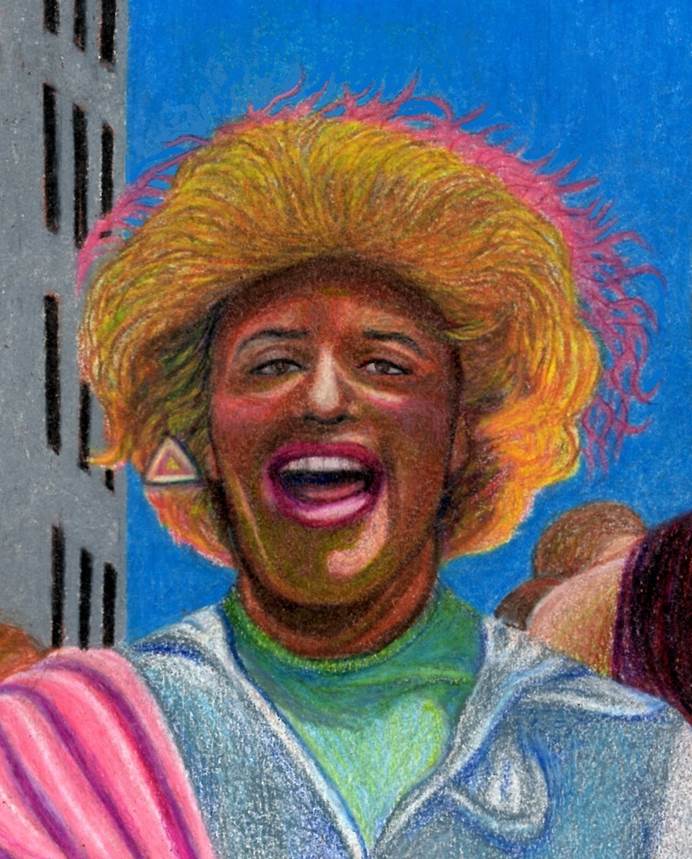 'Marsha P Johnson was a gender non-conforming liberation activist and drag artist who was one of the most prominent figures in the Stonewall Riots in 1969, inspiring the Pride marches that we know today.' Anon
5) Angela Morley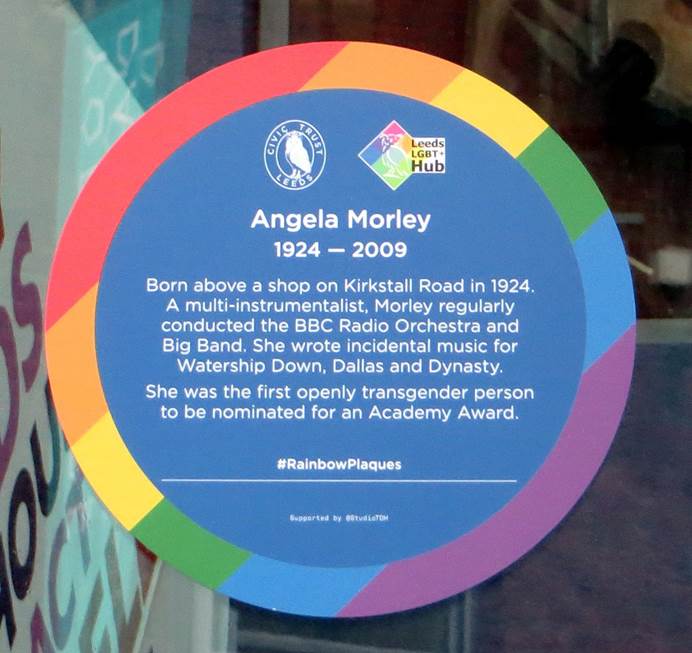 Angela was a trans English composer and conductor. She won three Emmy awards for her work, and was the first openly trans person to be nominated for an Academy Award.
6) Jonathan Blake
'Jonathan Blake was diagnosed with HIV in the early 80s, and now he talks a lot his experience and continues to campaign for LGBT+ rights.' Jenny McLeod, BYC
7) Carol Ann Duffy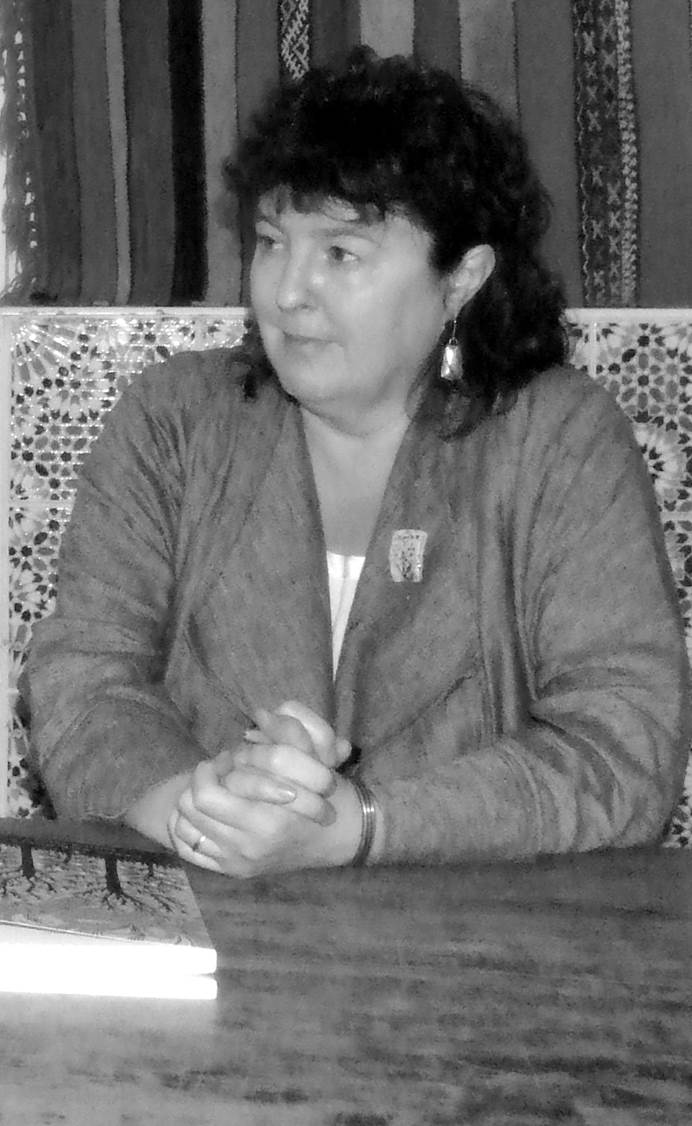 'She's the first female, first Scottish, and first openly gay poet laureate!' Anon
8) Lady Phyll
Lady Phyll is a British lesbian, LGBT+ rights advocate and anti-racism campaigner. She is the co-founder of Black Pride, an event to promote unity and cooperation amongst all LGBT+ people of African, Asian, Caribbean, Middle Eastern and Latin American descent in the UK, as well as their friends and families.
9) Gilbert Baker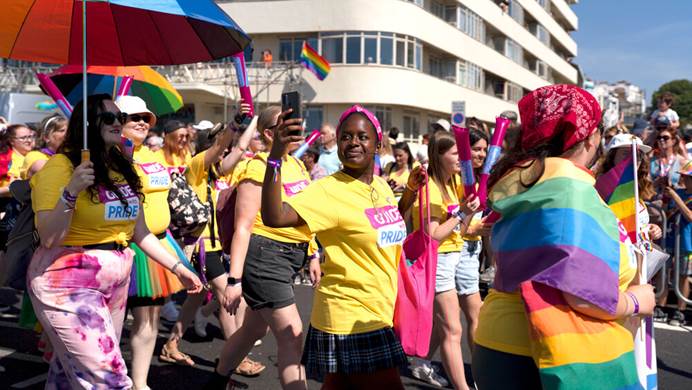 Although you might not have heard of him, Gilbert Baker was the inventor of the iconic rainbow flag! He was an American artist and gay rights activist, and refused to trademark his design, saying that it should remain a symbol for everyone.
10) Nicola Adams
In 2012, Nicola Adams became the first woman, and the first openly LGBT+ person, to win an Olympic medal in boxing! She is regularly recognised as an incredibly influential LGBT+ role model, and last year made history on BBC's Strictly Come Dancing in their first ever same-sex couple.