Tips to help parents tackle home learning
We know every parent is facing a different set of challenges
There's no shortage of advice out there at the moment on managing home learning during lockdown.
However, one of the most challenging things about this time is that every parent is working with a different set of circumstances.
Whether it's a lack of space, inflexible working hours, or not having the technology you need, it can feel like you're not able to do enough.
Though teachers are working incredibly hard to provide parents and families with everything they need to continue their children's education, there's no shame in acknowledging that this is still really difficult. Here's our tips to help with the different challenges you might be facing.
Juggling home learning and working full time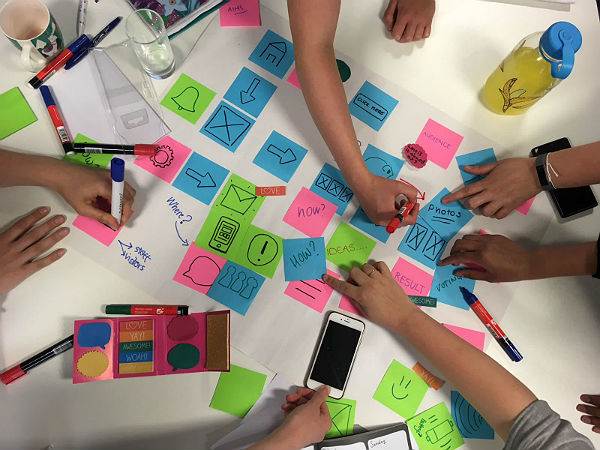 Home learning is a massive challenge if you work full time, especially if you're a single parent or carer.
While working flexible hours is an option for some of us, there are times when you just can't rearrange your diary to suit your child's needs, even when you're working from home. Here are some suggestions for how you can keep your child going when you just can't get away:
1. Block out time for activities they can follow along easily by themselves
That might be something as simple as reading a book, following lessons on BBC Bitesize or one of our Adventures at home videos, or working on an Interest badge. Whatever it is, talk it through with your child at the beginning of the day so they know when they'll be learning by themselves, and set aside any materials they will need.
2. Schedule in breaks!
There's nothing wrong with scheduling lots of breaks throughout the day.
Most educators are advising that doing just a little bit every day is the best way to tackle home learning – nobody expects you to cover the entire curriculum! A break could be anything from watching a film, colouring, or playing a favourite game. Don't be afraid to let your child choose what to do from a few options! They might surprise you.
3. Ask for help
There's no shame in reaching out to your friends and family. Ask a family member to have a Zoom or phone conversation with your child while you're busy. Or you could set up a Zoom rota with other trusted parents and take it in turns to keep the children occupied when work allows. You might have a friend who's great at Maths and is happy to explain things to your child. Pool your resources whenever you can.
Remember that you can ask your employer to put you on furlough if you can't work due to caring responsibilities as a result of the coronavirus, and that includes childcare. Start the conversation if it's getting to be too much.
Lacking the technology needed for remote learning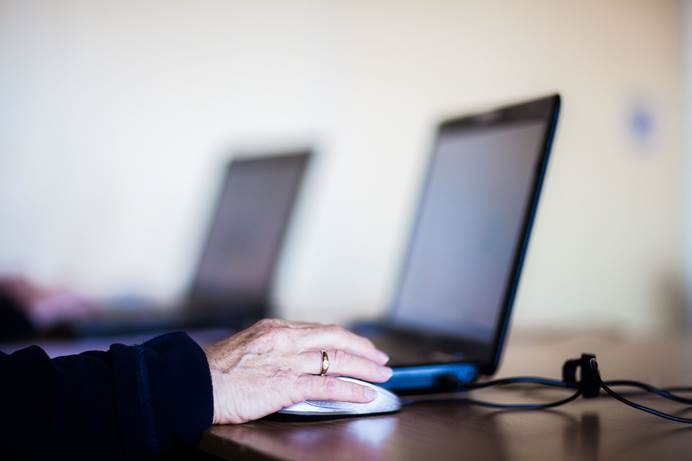 This is a tough situation for lots of families up and down the UK. Research from the last lockdown indicated that up to 40% of families didn't have access to a laptop for home education. However, there is help out there:
1. Make sure your school is aware of the challenges you're facing
Your school may be able to organise a government-provided laptop, or send you physical worksheets for your child. Some mobile providers are also providing free access to education resources, so that your child can access them without using up data. Here's a great round-up of technology resources and help from the BBC.
2. Remember that learning can happen away from the screen.
Working on the basics like reading, writing, and some basic maths is still hugely valuable, and doesn't need a screen or an internet connection. Learning through play can really support your child's development and mental health. Most of our Adventures at home challenges have screen-free activity suggestions for ages 4-7, 7-10, 10-14 and 14-18.
3. Seek an alternative if you need it.
If all else fails, remember that Department of Education guidance says that children who don't have access to devices are officially 'vulnerable', meaning that they can continue to attend school during lockdown. If home learning isn't accessible for your family, that option is available to you.
Remember, your best is more than enough
This is hard, and even the best advice isn't going to be right for every single situation. If you stick to the general principles of letting your child follow their own interests, sticking to a loose structure, and adapting available resources to fit your own routine and circumstances, you won't go far wrong.
Find out what resources Girlguiding has to help you and your family during this time.