Going wild at Flamingo Fling
Audrey from Girlguiding North East reports back from the first ever Flamingo Fling. Girls took over Flamingo Land for a weekend packed with lemurs, campfires and white knuckle rides.
Audrey, Girlguiding North East
01 November 2017
Guiding flocks to Flamingo Land for a weekend of camping and safari adventures.
Thousands of girls from across the North of England recently enjoyed two days of fun, adventure and camping at the North's premier theme and zoo park.
Members of North East England Region headed to Flamingo Land in North Yorkshire for the first ever Flamingo Fling, where they were joined by thousands of other girls and young women.
The two-day event was attended by over 6500 Rainbows, Brownies, Guides and members of the Senior Section. It gave the girls a fun environment to enjoy all that a large theme and zoo park can offer – from white knuckle roller coaster rides to exotic animal encounters.
What a brilliant adventure this has been, members of guiding challenged themselves to try something new and definitely succeeded. Everywhere you looked girls and leaders were smiling and having fun, even in the rain. - Region chief commissioner Alison Gordon
Girls enjoyed getting up close with lemurs, braving the roller coaster and meeting flamingo Flossie.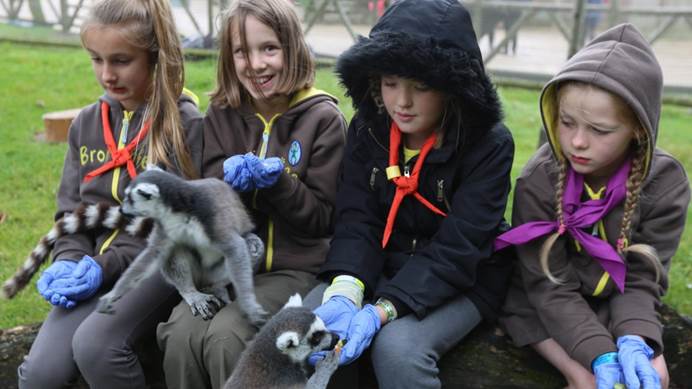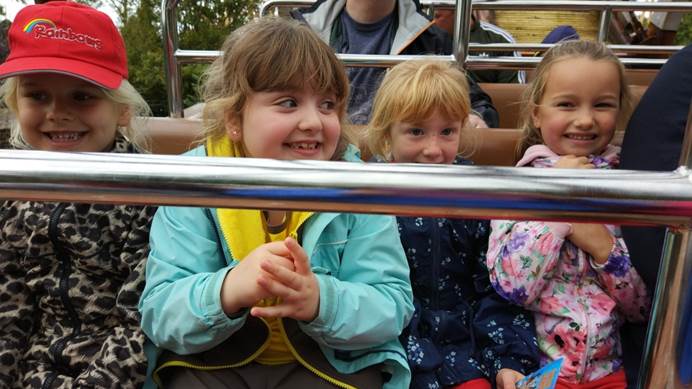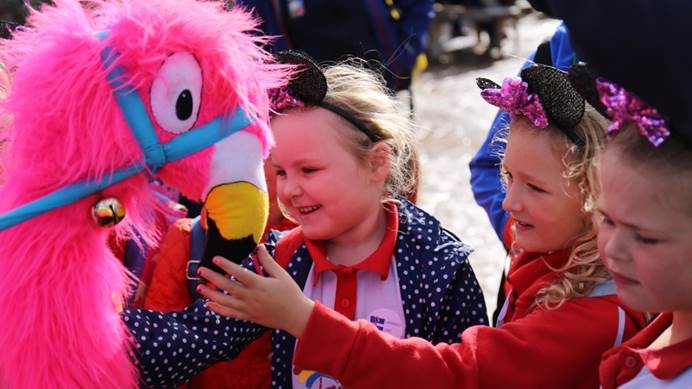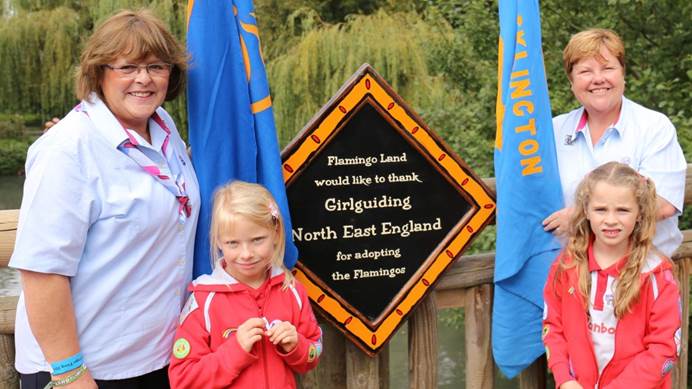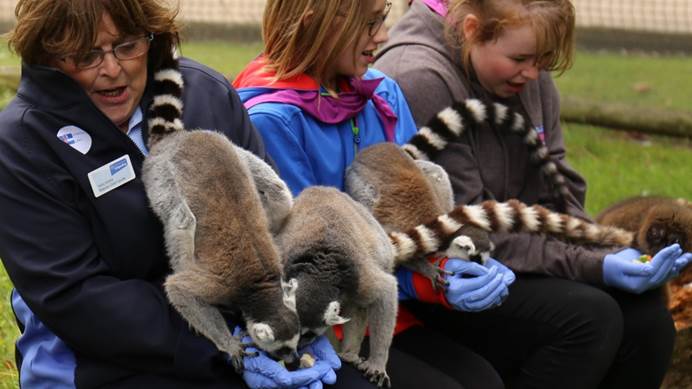 Adventures after dark
For those staying overnight at Flamingo Fling, they also had the chance to enjoy some of their favourite songs at a fairy tale sing-a-long for Rainbows and Brownies on Saturday evening. Thorner Rainbows were selected to sleep over at the event to celebrate Rainbows 30 years. They loved everything about it, the hot chocolate, having breakfast and learning new funny songs at the campfire.
I had a really good time and my favourite ride was cliff hanger - Chelsea, 11, 15th Scarborough Guides
After which Dolly Mix - one of the country's leading Little Mix tribute acts - performed for Guides and Senior Section members, followed by a disco and virtual camp fire. Nearly two thousand members camped overnight.
Amazing animal encounters
And the fun didn't stop there. The girls also had the opportunity to discover the secrets of the park's many species from tigers and zebras to encounters with meerkats and lemurs and of course, not forgetting the flamingos. Flamingo Land have allowed Girlguiding to adopt the flamingos and a special plaque was unveiled at the event.
Some girls were lucky enough to go behind the scenes when the zoo closed. 3rd Pocklington Guides said they loved feeding the giraffes and seeing their black tongues and going into the rhino house.
The idea of this event was to bring the whole region together for a fun cross sectional weekend. Flamingo Land were determined our event was a huge success and they worked very closely with us to ensure everything went as smoothly as possible. It was fantastic seeing all our members thoroughly enjoying themselves. - Lead volunteer Rachel Lamond
Camp or stay at one of our activity centres