Five ways to boost wellbeing
Advocates Alice and Hen tell us what they've been doing to promote good mental wellbeing throughout the pandemic and share their top tips
Alice (15, young leader) and Hen (15, Ranger)
10 November 2020
We all know the pandemic has had an effect on our mental wellbeing.
Whether isolation became detrimental to your mental health, or whether it was a welcome break that helped you focus on it more.
We both care about mental wellbeing because it's central to how we live; when you take care of yourself and others, you may find you are happier and more motivated. However, we know it's not that easy. So we got involved with a new Wellbeing Champions campaign as a way of trying to share our experiences and tackle the stigma surrounding mental health.
Young people can play a big part in supporting the wellbeing of their communities. As part of the campaign, we came together with young people from various youth organisations, with the help of Mind, SAMH and Inspire, to create Wellbeing Champions. The champions are people who have committed to help tear down the taboo around mental health and do what they can to boost people's wellbeing. Throughout summer, we discussed how we can encourage young people to look out for each other and speak out for mental wellbeing.
As Wellbeing Champions, we wanted to share tips we learnt over lockdown to inspire other young people to boost their own mental wellbeing. Here are our top five:
"Get together" with your friends or family. We've recently tried doing a virtual campfire where we all made s'mores.
Talk about it. We found reflecting on how we're feeling really helpful.
Take a break from social. Social media has been great in keeping in touch with friends and family throughout the pandemic, but it always feels great to have a break once in a while.
Get outside and get active. Maybe take a walk with someone in your household, or do a sport that you love.
Lean on your unit for support. Talk about it with your friends in Girlguiding.
So, what do you need to do if you'd like to be a Wellbeing Champion?
For more information about the Wellbeing Champions project, check out our Wellbeing Champions page we put together with the Scouts, our partners in the project.
Badges to improve wellbeing
There are lots of interest badges you can try at home that will give your a wellbeing boost. Give these a try:
Healthy mind (Rainbows)
Mindfulness (Brownies)
Meditation (Guides)
Self-care (Rangers)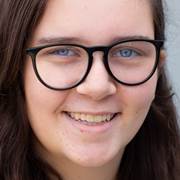 Alice, 15
Alice is a young leader at a Rainbow unit and member of Girlguiding's Advocate panel. The Advocate panel gives girls a platform to use their voices and seek change at the highest levels.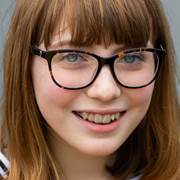 Hen, 15
Hen is a Ranger and member of Girlguiding's Advocate panel. Our Advocates are a group of 18 Girlguiding members aged 14 to 25 lead the direction of Girlguiding's advocacy and research.
Camp or stay at one of our activity centres