Ways to be a Planet Protector
Get started making a positive difference to the environment
We know that girls and young women care about the planet and the animals we share it with. That's why Planet Protectors is one of our five Future Girl topics.
16,558 Guides want to create a future where there's no cruelty to animals
Whether you're passionate about plastic use or want to protect wildlife habitats, it's easy to get involved.
At home and in their unit meetings, girls can learn about the environment and become Planet Protectors. From our Zero waste interest badge for Brownies and Conscious consumer for Guides, to our Camp skills builders for all sections, there's something for every girl.
Here's some ways that some units are already being Planet Protectors…
Over the last few years, 1st Ibstock Guides have helped clear the flower beds in the community garden, carried out litter picks around the village, planted bulbs in the cemetery and trees in the winter!" - Sally Gooch, Leader, 1st Ibstock Guides
Our Rainbows have examined and drawn tadpoles, slugs and worms. We wanted to show them that animals are all around us, even if we don't always "see" them." - Lesley Hamilton
We made bug hotels from the bottle mansions unit meeting activity and they're going to be placed in our village's community garden." - Emma Dixon, Leader, 2nd Whittle le Woods Brownies
We placed dog poo bag bottles around our area. It came from doing the Influence skills builder, as the girls were sick of the mess! The community has responded very positively." - Alicia Wright
Girlguiding members and adventurer Bex Band tackle the litter on Brighton beach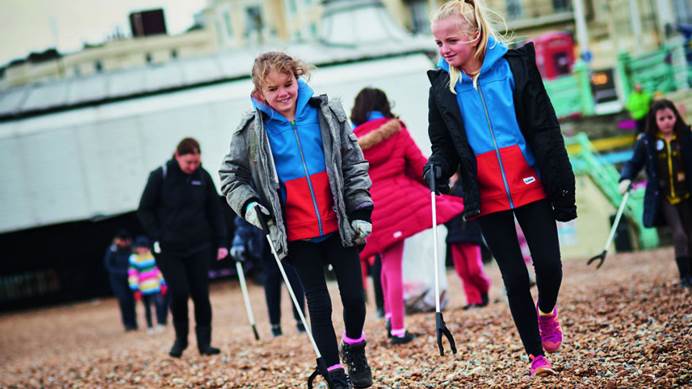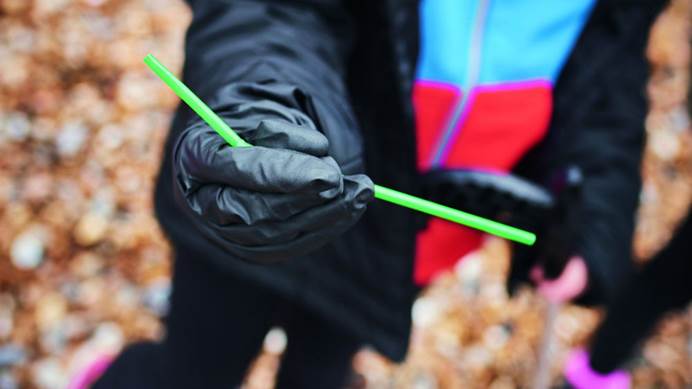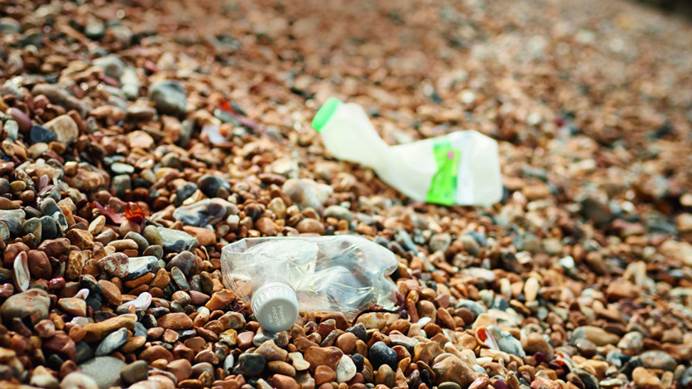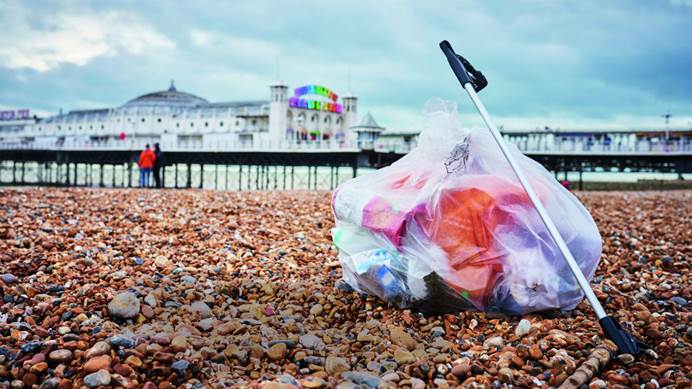 Girlguiding members joined adventurer Bex Band on Brighton beach for a litter pick in the latest issue of guiding magazine.
Gamlingay Brownies and Guides had a visit from a couple who look after poorly hedgehogs in the winter. They then held a tombola that raised £65 for the local hedgehog rescue centre, and adopted their own hedgehog – called Henrietta!" - Benita Scott, Leader, Gamlingay Brownies and Guides
If these ideas have inspired you to become a Planet Protector, tell us how you did it on social media with #FutureGirl.