17 amazing sportwomen to lookout for at the Tokyo games
From BMXing to long jump, these women are going for gold at the Olympics and Paralympics
Our research shows that just less than half of girls in secondary school say they have the same opportunities as boys in school sports. But we want girls to be inspired no matter their passion.
Here are 17 awesome women competing in the Tokyo Olympics and Paralympics for Team GB who followed their dreams and proved that girls can do anything.
Charley Davison
Charley started boxing at the age of eight and was trained by her father at home because her local boxing club did not accept girls. Even though she faced challenges to learn boxing, she went on to be a youth European champion. Charley hung up her gloves just before the London Olympics to have her sons Arnell and Amir and daughter Amani and then returned to boxing in 2018. She balances boxing with being a mum and will be taking part in the flyweight category, the group that the lightest boxers play in, when she heads to Tokyo.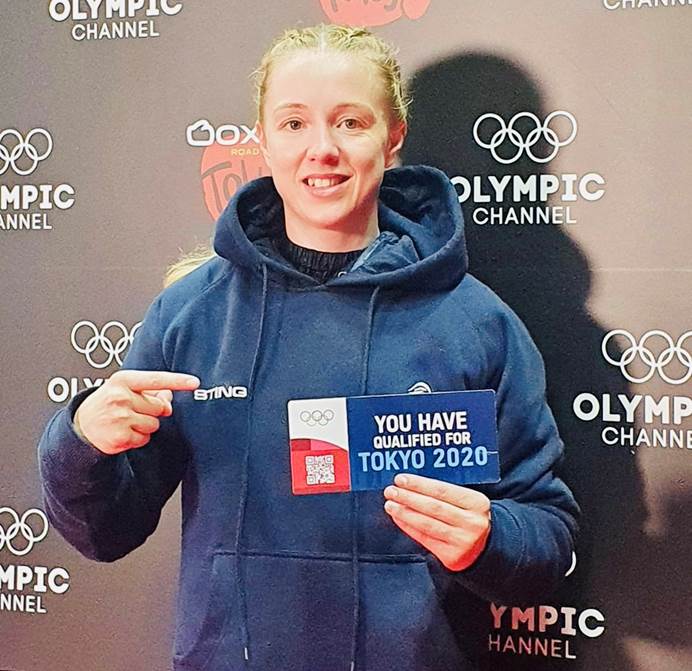 Sky Brown
Sky is the youngest professional skateboarder in the world. This is the first time skateboarding has been included in the games and Sky, who doesn't have a coach and instead learns her tricks on YouTube, will be going for gold.
She's already been competing professionally for five years and will be the youngest ever British sportsperson to compete at the Olympic games.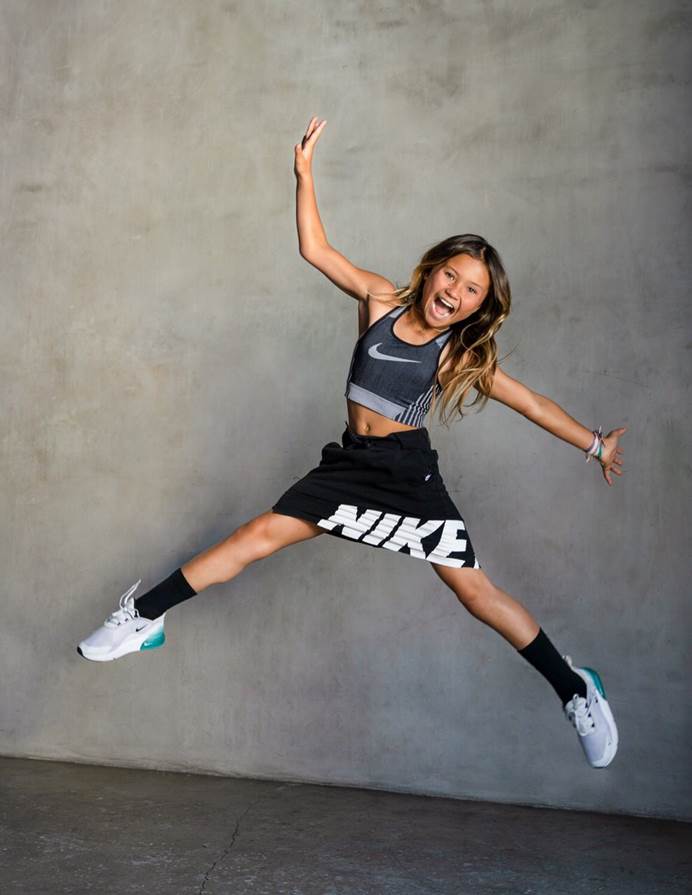 Shauna Coxsey
Shauna was three years old when she watched a film about French free climber Catherine Destivelle. Inspired by her, she went on to become Britain's most successful ever competitive climber and the UK's first bouldering world champion.
Want to try climbing? Our activity centres offer everything from weaselling to rock climbing.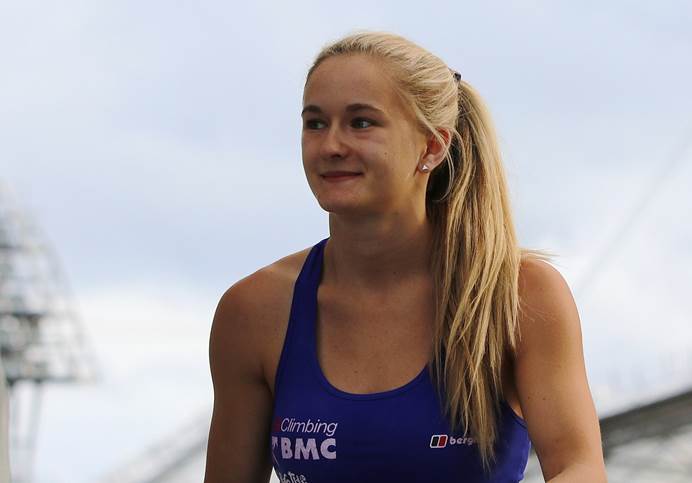 Ellen Buttrick
Ellen joined Girlguiding as a Brownie aged seven. Aged 26, she's a leader at 5th Roundhay Brownies in Leeds and is going to her first Paralympics with the rowing team.
She holds World Championship titles, is a European Champion and a Guinness World Record holder. From being a Guide and young leader to helping her unit achieve the Plan skills builder based on her plans to go to Tokyo, Emma will now add competing in the Paralympics in the mixed cox four, a four-person, mixed gender race, to her impressive list of achievements.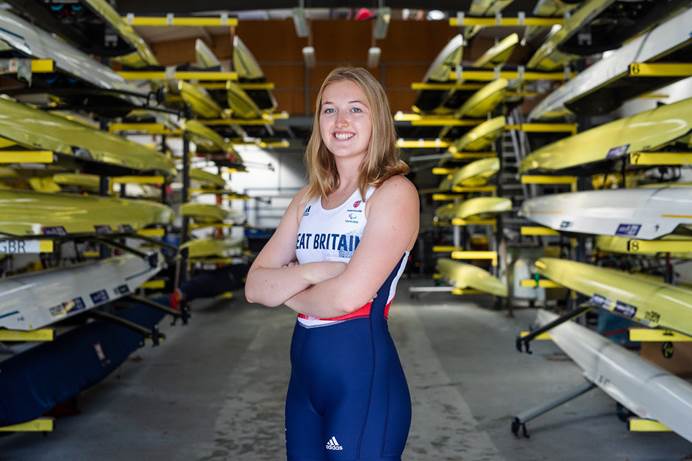 Karé Adenegan
Karé took up wheelchair racing after the London Paralympics and went to Rio in 2016 aged just 15. She won a silver medal and two bronze medals and holds the world record for the 100m sprint.
Karé won the BBC Young Sports Personality in 2018 for her achievements and is aiming to win gold in Tokyo.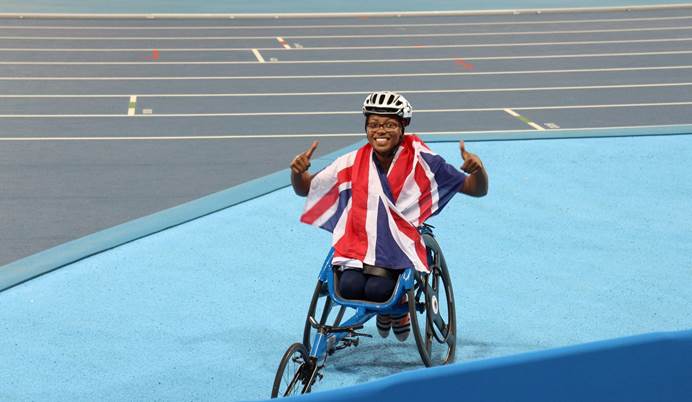 Alice Dearing
Alice is the first Black female swimmer to represent Great Britain at the Olympics. As an amazing open water swimmer, she's hoping to inspire a new generation of swimmers of colour. She co-founded the Black Swimming Association in 2020, tackling inequalities that exclude African, Caribbean and Asian communities from water sports and swimming.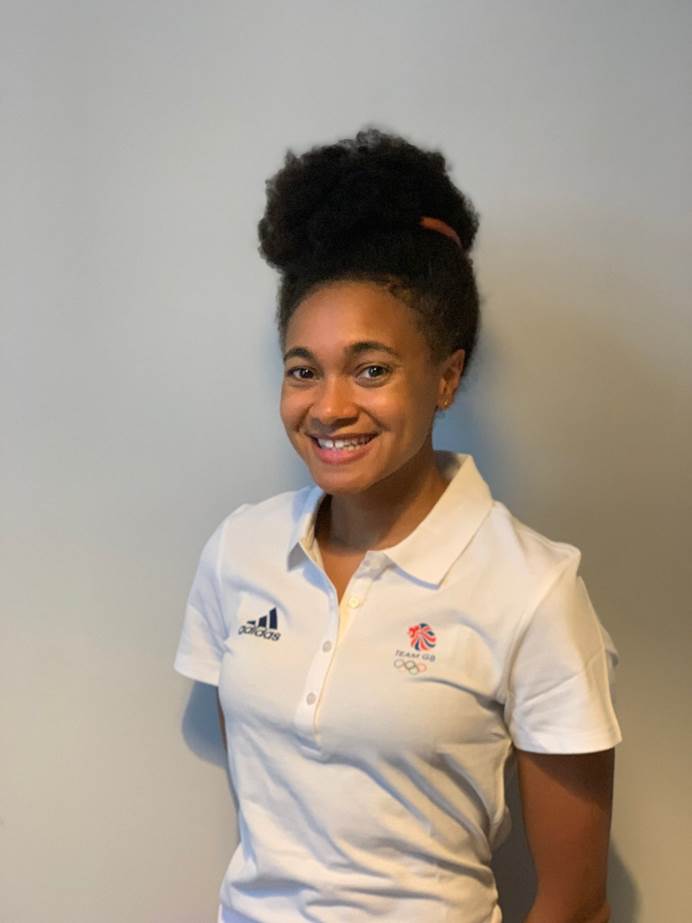 Claire Taggart
Claire's the first person from Northern Ireland to represent her country in boccia, a game that's a bit like bowls. She represented Great Britain at the Rio Paralympics and will be hoping for success in Tokyo. Not only is she the tenth best boccia player in the world, Claire also has a successful stationery business that she runs on Etsy.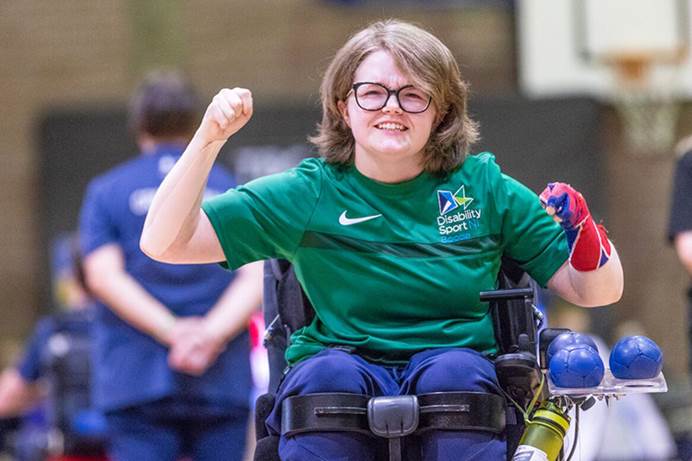 Charlotte Worthington
Charlotte will be competing for a medal in BMX Freestyle Park, a new sport for the Tokyo Olympics. She has been trained as a chef and was set on her chosen career. She'd also been riding BMX since she was a child.
When the sport was included for the games, she decided to return to BMXing and go for gold. She'll be given 60 seconds to perform acrobatics tricks and skills on her BMX, which are then scored.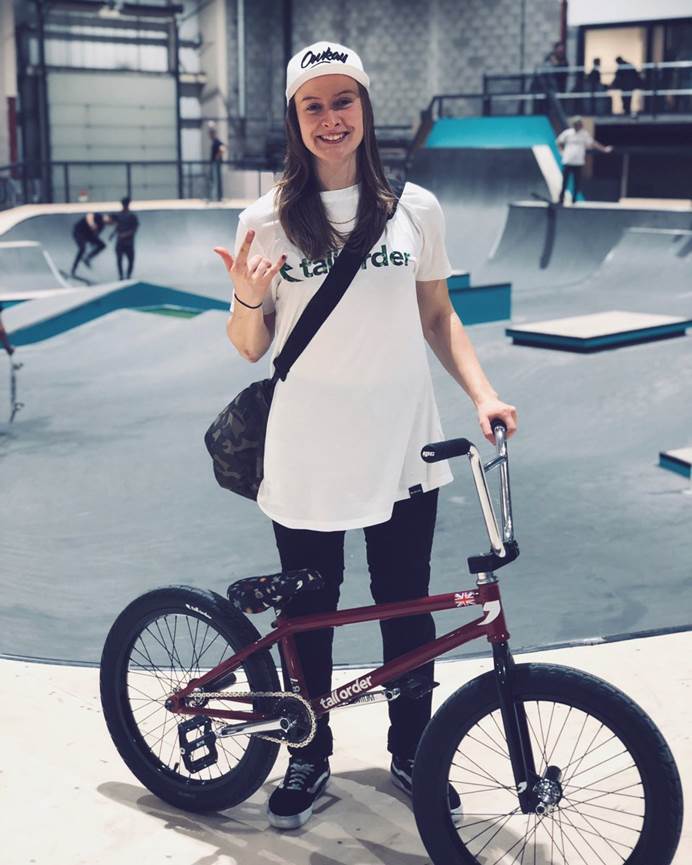 Jazmin Sawyers
The British champion in long jump, Jazmin isn't just a talented sportswoman but can sing as well - she was on The Voice in 2017 and coached by Will.i.am. Having previously competed in bobsledding and heptathlon, she'll be jumping for gold in Tokyo.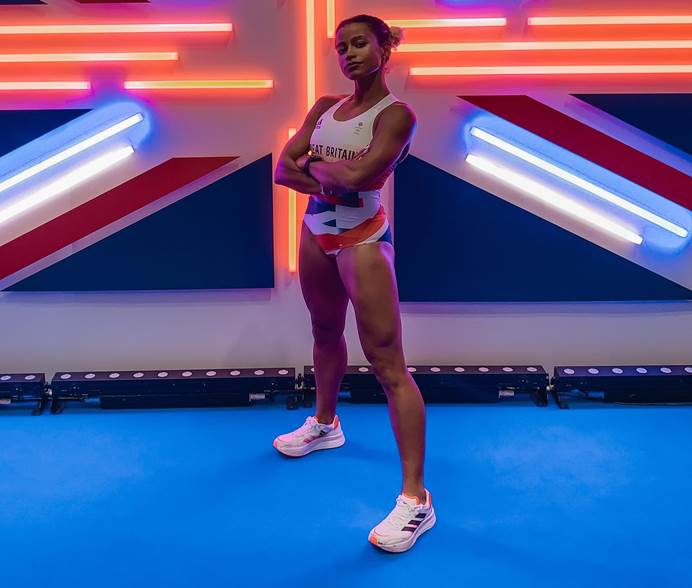 Ellie Challis
The Tokyo Paralympics will be the culmination of years of hard work for Ellie, who started swimming aged eight to be safe in the water. The 17-year-old was inspired to swim after watching a dolphin called Winter, whose tail was amputated after getting caught in a crab trap, because she swims differently to other dolphins. Her main event is the 50m breaststroke and she has broken lots of world records already.
Sarah Jones and Leah Wilkinson
These two hockey players are not only teammates but partners too. Leah and Sarah got engaged in 2019 and are in the middle of planning their wedding. As well as playing for Team GB, Leah is a hockey teacher at a sixth form and the pair are advocates for LGBTQ+ equality in sport. They'll be part of a 16-women squad aiming for gold in Tokyo.
Tin-Tin Ho
Tin-Tin is named after her sport. Her dad chose the initials for her name, TT, because they're the same as table tennis – the sport she now competes at. Tin-Tin's name also means, 'sky', and she says that it reminds her the sky is the limit. She'll be aiming high at the Tokyo Olympics as she competes for a gold medal.
Fancy a go? We've teamed up with LTA She Rallies to get girls playing sports like tennis.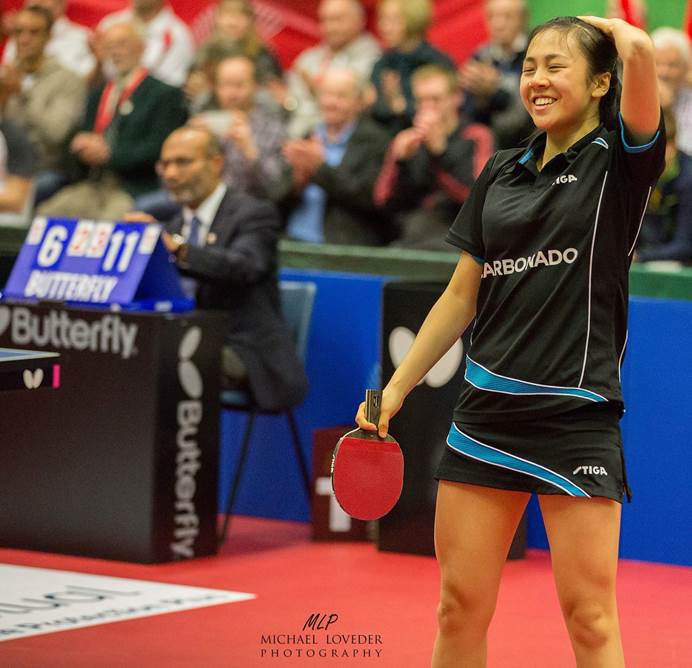 Emily Borthwick
Emily, who used to be a Brownie, has already made it to the high jump finals of the European Indoor Championships this year. After hitting a new personal best in June, she is now going to Tokyo. She also she works for a charity helping to get more girls in sports.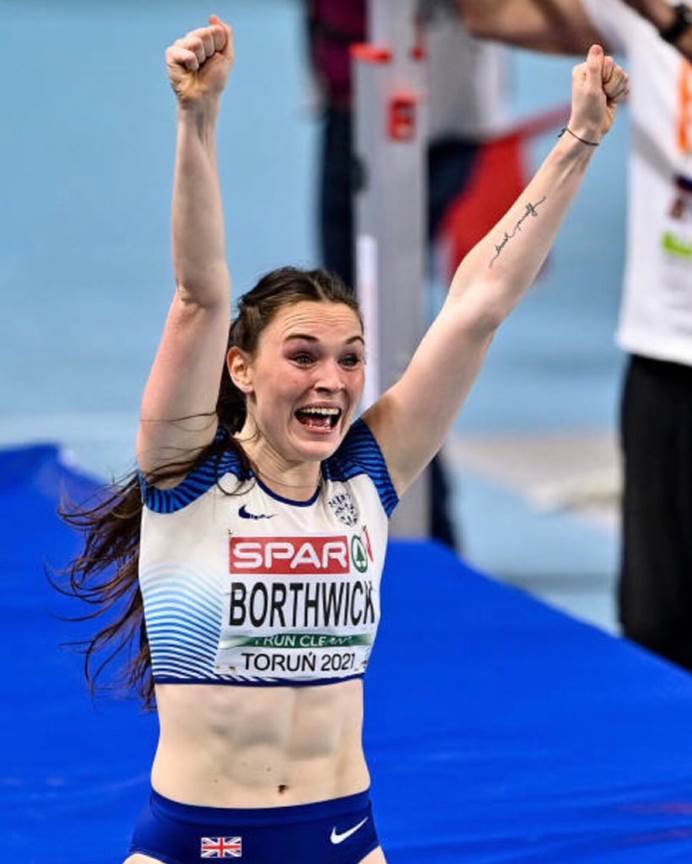 Jessica and Jennifer Gadirova
Jessica and Jennifer are twins competing in gymnastics at their first Olympics. They began taking part in the sport at six because they had so much energy and, ten years later, the 16-year-olds are part of the Artistic Gymnastics team.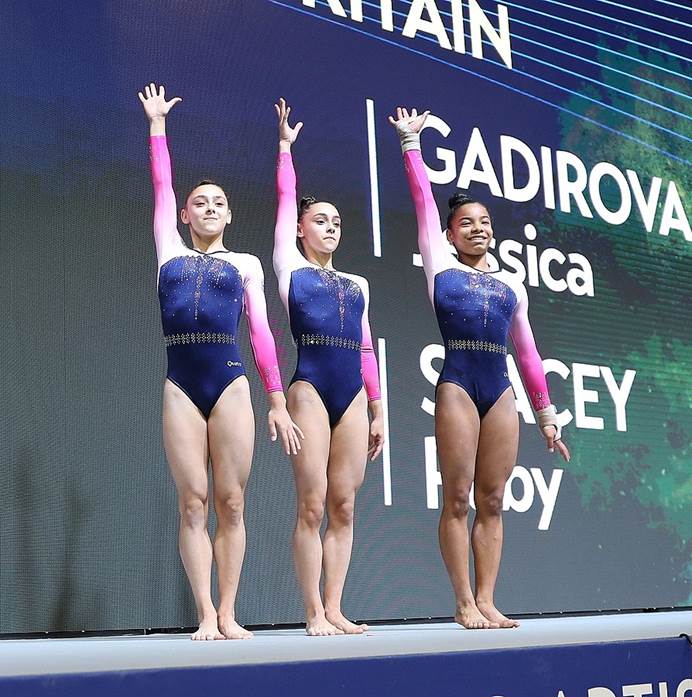 Hannah Cockroft
Hannah is a wheelchair racer who holds the Paralympic records for 100, 200, 400 and 800 metres. She's already competed at the London and Rio Paralympics and has five gold medals to her name. She even has a gold post box painted for her in Mount Tabor in West Yorkshire.
We're wishing all the amazing women chosen to go to the Tokyo Olympics loads of luck as they go for gold. Feeling inspired? Take a look at adventures we offer or have a go at one of our sport-related badges.
Exciting guiding events and activities