Monthly challenge and activities
Try new things with our challenge of the month
Stay inspired and try new things with a new challenge every month
Challenge of the month
The challenge of the month is for girls to explore and investigate however they want.
You don't have to do them in your unit meetings, but you might want to talk about how you are all getting on.
These challenges are not part of the Guide programme, but they are inspired by our interest badges and we hope they inspire girls to try new things.
October challenge - Together, Guides can!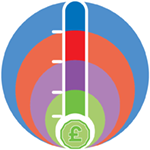 We're joining with our friends at Children in Need to support the amazing work they do, and we're excited to have you all come along on the journey with us.
This year's focus is 'Act your age', which means it's really easy to get involved - simply choose an age and do something good with it.
You might decide to use your age, the total ages of everyone in your home, unit or even the age of something that's really important you – like Girlguiding, we're 110 years old this year!
Your age could be the distance you cover, the time you do something for, the number of things you do or your sponsorship target. We're sure you'll have lots of amazing ideas of things you could do. But to help, we've come up with some ideas to get you started below. Your challenge can be as big or small as you want, as long as it's a challenge to you. Whatever it is, you'll be helping to change the lives of young people across the UK.
Challenge ideas:
Active challenge: Could you do a sponsored dance or aerobics-a-thon? If your target is 11, could you keep this going for 11 hours throughout the month? What about travelling a set distance every day, or challenging yourself to try out that many sports in the month?
Habit challenge: Could you try out and commit to doing new habits every day for your age? For example, you could try reading before bed, helping with the washing up or smiling at yourself every time you see a mirror. Inspire others to try new habits for their wellbeing.
Music challenge: Humming, tapping or rapping. Could you learn that many new songs to sing or play on an instrument? What about a sing-a-thon, or perhaps you could make instruments out of household objects and put on a performance for your neighbours?
Tongue twister challenge: Can you say a tongue twister your target amount of times without messing up? How about saying them to that many people, or teaching others to do them too? How fast can you say them without a mistake?
Poetry challenge: Could you write a poem for every day of the month, with something that inspires you? What about writing poems for people that sponsor you – it could be about them, or things that they love?
Planned your idea? Got yourself ready? It's time to spread the message far and wide.
We've made a fundraising totaliser to help you keep count of all the money you raise throughout your challenge. You can fill it in anyway that you like.
The money Girlguiding members fundraise will make a huge difference. Together, we can raise money to make amazing things happen. Check out more information about our partnership with Children in Need here, which explains where and how to send your fundraised money to.
If you want more information about raising money in your local area, ask and adult to check out our Fundraising policy.
Past monthly challenges
September challenge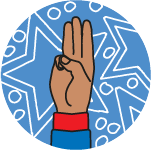 Lots of things might be different this year, but one thing's always the same – many of us will be returning back with our guiding families this month to celebrate a new term of guiding fun!
It doesn't matter if you're back with your Guide friends in person, seeing their faces virtually or sending them love from afar; you're all a part of a big guiding family and we want everyone to celebrate our amazing community together this month.
Our Promise is something that connects every member of Girlguiding across the world, no matter their language, culture or beliefs. It brings us all together, and is what makes guiding so special.
Explore
Let's explore what our Promise means to us this month. You can then either choose to make your Promise for the first time or remake it in a new, challenging way!
Our Guide Promise is: I promise that I will do my best, to be true to myself and develop my beliefs, to serve the Queen and my community, to help other people and to keep the Guide Law.
As a member of Girlguiding, you are also a member of the World Association of Girl Guides and Girl Scouts (WAGGGS). This is a world organisation, where there are Guides like you all over the world, in around 150 countries with over 10 million members worldwide.
All countries accept the basic principles and values of guiding as expressed in the Promise and Law, which vary from country to country and all members of the global guiding community can wear the World badge, that means you too!
Use our activity sheet to help remember your Promise. Colour in the words as you explore them. Use the second page to break down what the Promise means to you, and actions you could take to live the Girlguiding values.
Make
What does this mean to you? Think about what you say in the Promise and how you could do things this month to live your Promise.
For example, with 'serve the Queen and my community, or help other people' - what could you do this month to be kind and helpful to your friends, family or people in your community? Our friends at Amey do lots to help people, like building roads and making sure we have electricity in our homes. Check out what they've been doing during the COVID lockdown period to help and support people.
Celebrate
Whether it's your first time, or making your Promise for the new year, it could be together as a unit virtually, sharing the experience with your family and friends at home or making the plans for when you're back meeting face to face.
Already made your Promise? Why not challenge yourself to make your Promise in a different way – perhaps using Makaton, in a different language or whilst doing something that pushes you out of your comfort zone.
Ask an adult to share with us what you've been up to this month using #AdventuresAtHome to show the world how big and amazing our community is!
Summer is a time for lots of outside fun at camps, festivals or jamborees! You might have been planning on going to Wellies and Wristbands with your Guide unit. We're all having to do things a little differently this year, but that doesn't mean we can't keep the adventurous spirit alive at home!
Try out some of these fun outdoor (or indoor!) activities and have some amazing adventures:
Get out and about
Set off on an adventure in your local area. Look at a map before heading out and make a route, or put on your shoes and just see where they take you! Make sure to take an adult with you. We've created an activity sheet to help you make your local adventure map. Download the adventure map activity (PDF)
Try it this way
Unable to go outside? Why not have an adventure in your home, garden or even virtually! Choose a place you'd love to visit, and ask an adult to show you using online maps.
Get yourself tied up in knots
Learn a new skill and discover how to do a carrick bend knot with the help of this video from our partner the British Army. Why not experiment making these knots with different materials. Shoelaces, ribbons, spaghetti pasta or tights? Ask and adult to share your knot inventions with us on social media using #AdventuresAtHome.
Get festive
Get the Wellies and Wristbands vibe and transform your home or local area into your own festival! Perhaps you'll stream some live performances of your favourite bands, make tie dye t-shirts or eat some tasty festival foods. Keep your eyes peeled as we'll be sharing lots of Wellies related fun! Let us know what you've been up to with #WelliesAndWristbands.
Set up camp in your garden and you could safely make a campfire, toast some marshmallows, tell campfire stories and singsongs. Check out our Girlguiding campfire songs to keep the festival going into the evening.
Get creative
Be inspired by all the amazing artistic things you could create in, with or for nature! Ask and adult to share your masterpieces on social media using the #AdventuresAtHome for all to see!
Get interested
Take the time to explore what's important to you and the people around you. This might be something that you experience personally, or a difficulty or inequality your friends or family experience that you'd like to support.
There are lots of local and global movements that you could support. You might have heard recently of the Black Lives Matter movement, which is campaigning for Black people to be treated fairly. At Girlguiding we want to include everyone and want all communities to know we stand together. Use this challenge to raise your own voice, or look to a community that could use your support.
Being an ally means supporting and standing up for people who are treated unfairly to help create a more equal society for all. It might be about their race, sexuality, religion or disability. The important thing about being a good ally is knowing that the story you want to share is not yours, and it's not about you. It's about how you use your voice to help raise the voices of people experiencing inequality.
Challenge yourself to listen, learn, reflect and question things that are affecting people in the world.
Here are some ideas:
Check in on your friends and family (including your guiding family) to make sure everyone knows that you're there for them.
Explore issues that are affecting you or the people you care about. For example, we have lots of activities here about Black Lives Matter for you to explore.
Fundraise to support charities and organisations that are supporting the movement.
Write to your local MP about why an issue or movement is important to you and what they could do to show their support. We've made some top tips to help you.
Have a go at our Reflect skills builder activity Pick a card which explores how to understand things from someone else's point of view.
We'd love to hear what you've been up to this month, you can ask an adult to share on our socials using #AdventuresAtHome.
Why not try?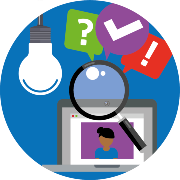 Our monthly activities are available to download and try at home.
This month we explore making your voice heard by writing to your MP.