Meet our Trustees
Meet our Board of Trustees, who use their mixture of skills and experiences to lead Girlguiding and shape our future.
Our Trustees make sure we're doing our best for girls in the UK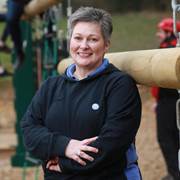 Catherine Irwin – Chair of the Board of Trustees
Catherine has been a member since joining as a Guide. After achieving her Queen's Guide award she became a Guide leader. She has held various roles including being a British Youth Council delegate, outdoor adviser, district commissioner, county commissioner, Girlguiding Ulster trustee and a council member.
She was a member of the UK delegation for the WAGGGS World Conferences in Hong Kong and India and was on the WAGGGS Strategy and Planning Committee that developed the 2017-2020 Strategy.
Catherine chairs the Nominations and Governance committee and the Remuneration committee.
As chair of the Board of Trustees, partnering with the Chief Guide and CEO, I am passionately committed to providing inclusive and collaborative leadership so that Girlguiding is enabled to Be our Best.
Working life
Catherine has over 25 years professional experience with the DuPont Company, beginning as an electrical engineer before moving into engineering leadership roles in Europe, the Middle East and Africa.
Her current role is in Corporate Operations, providing Global strategic leadership for reliability and maintenance.
She is a chartered electrical engineer with a postgraduate award in business administration and professional Health and Safety qualifications.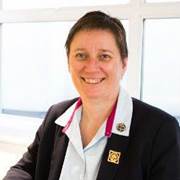 Amanda Medler - Chief Guide
Amanda was appointed Chief Guide in February 2018. She is on the Operational board. She has the vital role of ensuring that decisions made by the trustees are informed by the countries and regions, and that 'Being our best' guides Girlguiding priorities across the UK.
Amanda is 'passionate about local guiding and the role of the commissioner in helping unit leaders give girls and young women the very best experiences through guiding.'
Working life
Amanda has worked in corporate IT for over 20 years
She moved into the not-for-profit sector eight years ago as a senior project manager.
She's now a senior consultant with Adapta Consulting.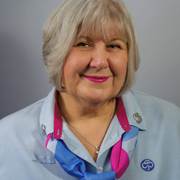 Julie Bell - Deputy Chief Guide
Julie became deputy chief guide in August 2018. She's been in guiding most of her live and has held a variety of roles. She was previously chief commissioner for North West England. Julie supports the chief guide and is on the Operational board and the Nominations and Governance committee.
I'm absolutely delighted to be deputy chief guide. I'm really excited to be in this role now that the new programme for Girlguiding is revealed. There are so many different pathways for us to explore.
Working life
Julie is Head of Service for Libraries, Museums, Culture and Registration services for Lancashire County Council.
She was recently nominated for a Northern Power Woman award.
She sits on many boards including Active Lancashire, the National Youth Libraries board and Garstang and District children's festival committee.
Val Elliott
Val was a Brownie and Guide, and joined Rangers when she was in boarding school. She's been a leader for over 20 years across the UK and in the United Arab Emirates as part of British Girlguiding Overseas. She's currently passionate about promoting peer educators in her county.
I have a strong belief in the mission of Girlguiding to enable girls and young women to fulfil their potential and to take an active and responsible role in society.
Working life
Val has more than 25 years' experience in finance and operational roles for international organisations in both the commercial and charity sectors.
She is a qualified chartered certified accountant.
Jaki Booth
Jaki is an external Trustee. She was an active Brownie, Guide and Ranger as a girl, including being a Patrol leader. Aged 14 she moved to Birmingham and helped set up a Ranger unit as there was nothing in place. In recent years, she's been drawn back to guiding, impressed by its empowering nature and campaigning spirit, and was a mentor at our Camp CEO event.
Jaki is on the Nominations and Governance Committee.
Girlguiding remains as important as ever. In this complex world, a space where girls can be themselves, pursue and discover activities they love is invaluable. I am proud to be back.

Working life
Jaki has worked in chief executive roles for over 25 years.
She's currently the Chief Executive of Sheffield Students' Union, which helps students shape their world.
She worked briefly as General Manager at mac, one of the Midlands' leading arts centres.
She has held a number of trustee roles within the student movement and the arts.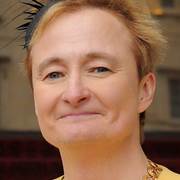 Elizabeth Dymond – Treasurer
Elizabeth is an external trustee. She was a Brownie, Guide, Ranger and Queen's Guide and went on to help run her Guide unit for ten years. She has returned to guiding to use her financial skills and experience to support Girlguiding so that it can fulfil its vision.
Elizabeth chairs the Finance Committee and is a director of the Trading Board.
I got a lot out of being a guide and would like to ensure Girlguiding continues to empower girls today.
Working Life
Elizabeth is a chartered accountant. She qualified and worked in the private sector before moving into central government working for the competition authorities and H M Treasury.
She is currently Director of Finance and Corporate Services at the Charity for Civil Servants.
She has been a trustee and chair of the Audit Committee at Victim Support since 2015.
She was awarded a CBE for public service in 2018.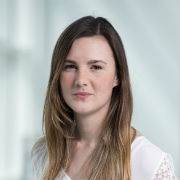 Maya Dibley
Maya was a Brownie, Guide and Young Leader in Lancashire. After university and moving to London, she became a Guide leader, peer educator and Marketing and Communications Adviser, and worked towards achieving her Queen's Guide award before she turned 26. She has also been a Ranger Leader and District Commissioner.
She currently lives in Lancashire and is a Guide leader.
Maya sits on the Finance Committee.
Girlguiding allowed a much younger me to believe a shy, sensitive girl could lead and make a difference.

Working life
Maya currently works in Economic Development at Lancashire County Council where she leads on Innovation and Digital policy.
She previously worked at Hearst Magazines UK, one of the UK's largest magazine publishers, on teen and young women's brands including Sugarscape and Company, and then in MediaCityUK.
She has also worked in marketing and trained as a journalist.
Maya is a trustee at a regional theatre in Lancaster and is a non-executive director of a technology company.
Alex Farrow
Alex works with grassroots activists, national governments and UN agencies to improve the lives of young people and their communities. Building on his global work, Alex works with organisations across the voluntary sector in the UK as a facilitator, consultant and researcher. He is a campaigner and is passionate about children and young people, human rights, and climate change.
Alex sits on the Audit and Risk Committee and the Remuneration Committee.
Working life
Alex works at NCVO, supporting voluntary organisations to strengthen their strategy and evaluate their impact.
With a background in youth participation and democracy, Alex worked at the National Youth Agency and British Youth Council, as well as freelancing extensively with organisations in the youth development sector.
Alex previously worked at Youth Policy Labs, supporting national governments and UN agencies to design, implement and evaluate national youth policies.
Su Hassall
Su was a Brownie, Guide, Young Leader and Ranger, and has worked with The Senior Section ever since.
She's also involved with running the Duke of Edinburgh's Award Scheme in Gwent. Previous roles include Guiding Overseas Linked with Development (GOLD) Coordinator and International Commissioner for the UK.
Su sits on the Nominations and Governance committee.
I wanted to be a Trustee as it is really important to me that guiding continues to be good. It needs to be a strong and quality option for girls and young women now and into the future when I've retired!
Working life
Su's a teacher and has worked as a special needs adviser for a large local authority.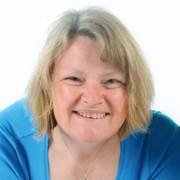 Della Salway
Della started out as a Guide and Young Leader. She now leads Guide and Senior Section units in Portishead, near Bristol. She's had a number of national roles – starting as a British Youth Council delegate and later as International Commissioner. She was a member of the World Board of the World Association of Girl Guides and Girl Scouts (WAGGGS) for six years, and also acted as Treasurer.
Della sits on the Finance Committee.
My World Board role broadened my governance experience and gave me amazing opportunities to meet inspiring Guide Leaders from around the world. I saw many different ways of working, which I believe are of great use to me as a trustee.
Working life
Della is a recently retired financial services professional.
She has a background in advising small and medium sized businesses, process engineering and project management.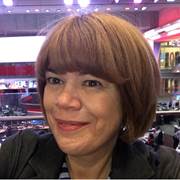 Helen Shreeve
Helen's an external trustee. She was an enthusiastic Brownie and a Ranger as a girl. Empowering girls and young women is a particular passion of Helen's, having worked on several BBC initiatives designed to sustain citizenship and civil society by engaging young people. Until recently, she led BBC News School Report, a mass access journalism outreach project which works in partnership with 1000s of schools to help 11-16 year olds make and broadcast their own news.
Helen chairs the Trading Board.
Preparing and taking my Brownie Promise made a lasting impact on my identity. The activities I took part in built my confidence and, with my girls' school, helped me become the first in my family to stay at school after 16 and eventually go to university. I want to help the next generation of girls be the best they can.
Working life
Helen worked for the BBC for over 20 years, first as a researcher, then producer, senior producer and editor for programmes including BBC NewsOnline, BBC News24 and Woman's Hour.
She worked for 4 years in Parliament as well as serving as local councillor, as a school governor and on a number of charity boards.
When she started School Report she made inclusion and diversity founding principles, winning the European Diversity Award for this.
Helen was a member of BBC-wide advisory groups on diversity, entry-level talent, online and digital engagement, outreach, child protection, and the educational use of the digital archive.
What makes guiding special