I give girls confidence
Volunteering gave Humera the confidence to encourage girls to be happy with the way they are
The more I volunteered, the more I enjoyed myself and the more confident I became.
I didn't know anything about Girlguiding before I started volunteering. I was scrolling down a volunteering website because I had some free time, I saw the opportunity and thought, 'Oh, this might be fun' – and it has been!
It's built up my confidence
From a young age I was very shy and always dreaded talking to new people. When I first started volunteering I was quite reserved. I was scared to talk to the other volunteers because I thought they weren't going to like me.
However, the more I started to attend, the more I enjoyed myself and the more confident I became. It's funny because I think the most rewarding part of volunteering is seeing the Guides who start off very shy, end up becoming chatty and having a lot of fun. It's so nice to see them grow and become confident within themselves, like I have.
It's m
aking a difference in our area
The local response to Girlguiding has been good. Parents have been interested to find out more about the charity and they can see their daughters are enjoying themselves, becoming independent and making decisions on their own.
I think it's very important to ask Guides if they're enjoying themselves. At the end of the day, this is about them and making them feel confident. We always ask them for suggestions for what they want to do next term.
I love organising trips and planning crafts. We went to Cadbury World this year and I was over the moon because anything chocolate-related makes me happy. The Guides also really enjoyed it - after all, who doesn't love free chocolate?!
Now I get to encourage girls
Since volunteering, I've found out just how important Girlguiding is for young girls. It helps them discover things about themselves through what they enjoy.
It can also take their mind off issues they might be dealing with elsewhere, like bullying, or feeling lonely and under pressure. It's sad when society expects girls from a young age to act or look a certain way and prevents them from finding who they really are. We sometimes pay too much attention to what society says and feel as if we need to please everyone except ourselves.
Girlguiding helps girls become happy
I've learnt that if you're not happy with yourself, no one can make you happy! Loving yourself is important and I feel Girlguiding helps girls become happy and have their own space to grow.
I definitely recommend volunteering with Girlguiding because I haven't regretted it since I started. It's such an amazing opportunity and you learn so many useful skills - in teamwork, communication, organisation - you name it!
Give girls confidence
Volunteer with Girlguiding and give girls opportunities that they wouldn't get otherwise get - so that they can grow and learn more about themselves.
The benefits of volunteering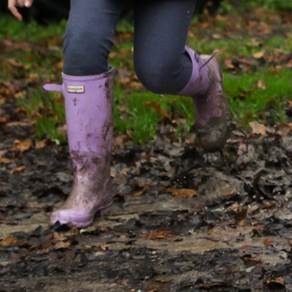 Carolyn Moore
Volunteer with 1st Connaught Rainbows in Bristol
'I'd definitely recommend volunteering. Every week, after a Rainbows meeting, I feel I have accomplished something great. We've got lots of exciting activities and games planned with the girls'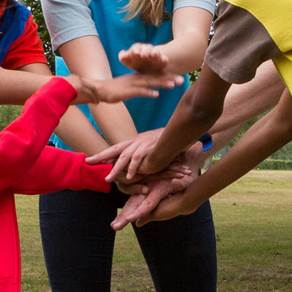 Zunera Ahmed
Volunteer in Bristol
'One of my friends volunteers for a Girlguiding group and recommended it. Volunteering is a good opportunity for me to gain new skills and come up with activities for the group.'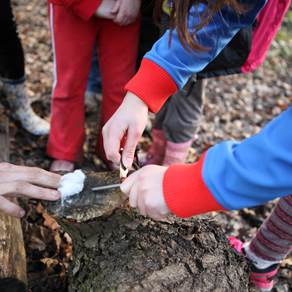 Viv Shakesaft
Leader with 9th Berwick Rainbows
'It's great working with the girls and we've got lots of exciting activities lined up. I really enjoy being a Rainbow Leader because of the difference you make. The girls come into Rainbows shy and go on to Brownies confident.'
Volunteer for us
Want to get involved? Register your interest with us and join our fantastic network of volunteers.