Grab a game
A new and exciting pilot to help get girls active in your unit meetings
We've been working with Sport England and their partners to develop a new and exciting pilot which aims to help more girls get active in their units and at our activity centres.
Who's eligible?
Newly opened and select units in areas of deprivation have been invited to apply for a free sports equipment kit from Eduzone - a subsidiary of Sport England's partner ESPO - worth up to £100 each.
We're expecting to reach over 2,750 girls in England through this part of the project.
We're also working with region teams to send out Camp Activity Packs - worth over £100 each! - to around 100 activity centres across England.
Although we're not yet able to provide kits to all of our units, the following information will help even more girls to get active through guiding.
Grab a game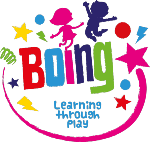 We've joined forces with Sport England's partner Boing, a physical literacy specialist, to create a helpful guidance resource. These will be sent out with the kits so volunteers can just 'grab a game' and start using their kits straight away.
Download the grab a game resource (PDF)
You'll find useful tips and suggestions throughout the resource to help ensure everyone can be involved. Our adapting games and activities guidance also has lots of useful hints and tips to help you make simple changes.
More game suggestions can be found on Boing's PlayTank. It's free to sign up to!
Our new Get active fun badge is for anyone who has taken part in a sport, game or activity that's kept them active – so you may want to celebrate getting active with this special badge.
Programme ideas
If you want to explore being more physically active with your girls, check out these activities from our programme.
Girls making a difference