Fencing
Includes:
fencing, indoor, outdoor, land,
Indoors, Outdoors, Sports
Print this activity pack
Modern day swordplay
Fencing is tactical - how can you protect yourself at the same time as scoring a touch on your opponent with your sword? It develops coordination, flexibility, balance and concentration, as well as being great exercise!
Overview
Fencing is a form of sword fighting in which the objective is to touch your opponent with the blunted tip of the sword. The person with the most hits is the winner.
To take girls fencing you could find a local fencing club with suitably qualified instructors. Find a list of local clubs and instructors on the British Fencing website. Or a volunteer with a British Fencing Core Coach qualification could run a taster session for your group with foam and plastic equipment.
Fencing is an adventurous activity and should follow the adventurous activity policy and procedures.
Approved: 5 May 2021
Version: 1.0
Content owner: Adventure team
Planning checklist
Safety notes
You can verify the quality of a provider by checking it has one of the following endorsements:
AALA and LotC are not applicable in Northern Ireland, but Sport Northern Ireland confirm the Adventuremark is a suitable adventure activity accreditation scheme for activity providers in Northern Ireland or ask your local outdoor activities adviser to recommend an approved provider.
Activity ratios
The ratios below are given as a maximum and ratios must be considered as part of the risk assessment, this may lessen due to any medical conditions, physical ability or other factors.
Leadership team ratio
If this activity will take place outside of your usual meeting place, the leadership team adult to child ratio is mandatory.
Rainbows: 1:5, at least 2 adults
Brownies: 1:8
Guides: 1:12
Rangers: N/A – with leader permission
Qualified adult/participant ratio
The qualified adult should determine what size of group is safe. There must be enough qualified adults to ensure the safety of all participants.
This will be determined by any limitations placed on their qualification or permit, or by the rules of their operating organisation as well as the risk assessment. It should taken into consideration the location, weather and experience of both the qualified adult and other participants. This risk assessment should be assessed by the leader and any concerns raised to the qualified adult.
Girlguiding activity centres for fencing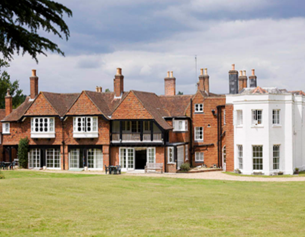 Сontact information
Address:

Foxlease Clay Hill

Lyndhurst

Hampshire

SO43 7DE

Telephone:

02380 282 638

Email:

[email protected]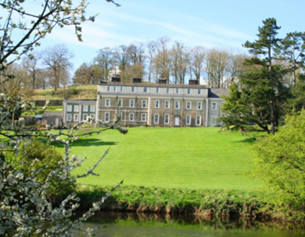 Сontact information
Address:

Waddow Hall Waddington Road

Clitheroe

Lancashire

BB7 3LD

Telephone:

01200 423 186

Email:

[email protected]