Meet our partners: Pears Foundation
Our partnership with the Pears Foundation has helped us to put girls in the lead more than ever
The continued support of Pears Foundation is helping Girlguiding to be our best.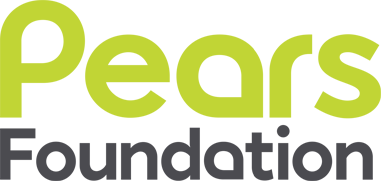 When Pears Foundation began working with us in 2014, they supported us to take our next step as a girl-led charity.
As a key strategic partner, Pears Foundation provided us with funding, invaluable personal support and contacts to undertake a large impact research project - focusing on how we can make a greater difference to the lives of all our young members.
Helping us put girls in the lead
The project was inspired by research which showed that although our work had a positive impact on the lives of the girls we supported, we still had more to do to engage and inspire potential and existing members.
The findings from our impact research formed the basis of Being our best: Girlguiding's plan for 2020. This five-year strategy helped us to shape the direction of our charity to reflect the needs, priorities and concerns of girls and young women.
We are proud to support Girlguiding. With over half a million members, including adult volunteers, it is one of the institutions that form the backbone of British society. It is open and accessible to girls and women from all walks of life, encouraging them to get involved in their communities and make a positive contribution. - Trevor Pears CMG, Executive Chair of the Pears Foundation
Supporting our amazing volunteers
We are delighted to have the continued support of Pears Foundation in the implementation of our Being our best strategy. Currently, the Foundation is helping us to develop and pilot an innovative recruitment and retention model for volunteers in West Essex.
The aim of this project is to develop learning and best practice which will be shared nationally, supporting us to grow and sustain our fantastic community of volunteers. It will help us ensure that we can offer more girls and young women the chance to join Girlguiding.
This project is truly collaborative, with Pears Foundation working alongside us to offer support, knowledge and advice.
About Pears Foundation
Pears Foundation is an independent, British family foundation that is rooted in Jewish values. Every year, it invests around £15 to 20 million of private money in good causes with a focus on social progress and well-being.
Interested in supporting Girlguiding?
Contact the Trusts team to learn more about our partnerships with trusts and foundations, and to explore how your trust could support our work. We'd be delighted to hear from you.