All the women to watch out for at the 2022 Winter Paralympics
Keep an eye out for these amazing sportswomen
The first Winter Paralympics took place in 1976 in Ornskoldsvik, Sweden and takes place every four years.
The 2022 Winter Paralympics start in Beijing on 4 March and ParalympicsGB is sending athletes in lots of different sports to compete, including para snowboarding, alpine skiing and ice hockey.
There will have a team size of 25 in total, the biggest since Lillehammer 1994, with five women and one female guide.
These are the amazing British sportswomen to look of for over the games.
Meggan Dawson-Farrell
Meggan is a Scottish wheelchair racer who switched to competing in curling in 2017. She compete for Scotland in wheelchair racing at the Glasgow 2014 Commonwealth Games where she finished 7th in the 1500m final but, after missing out on selection for Rio 2016 Paralympic Games, Meggan took up wheelchair curling.
'This is what you train for every day,' she said after being selected for the squad. 'Having switched to curling I now know the more team-oriented sport and the camaraderie of team-mates actually suits me better and to be able to share this experience with team-mates will be so much better.'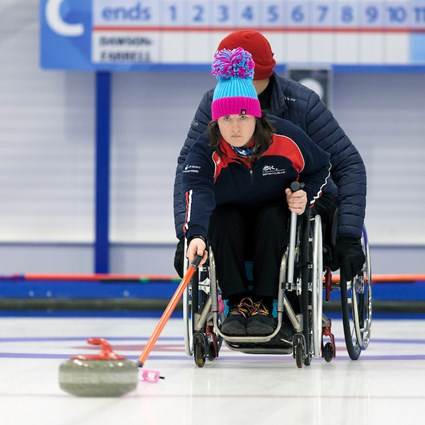 Menna Fitzpatrick MBE
Menna is Britain's most decorated Winter Paralympian, winning four medals at Pyeongchang in 2018, including a gold. She's an alpine skiier. In alpine skiing, athletes slide down the slopes competing for the quickest time. Menna has has congenital retinal folds, meaning that she has had no vision in her left eye and limited sight in her right eye since birth. She was scouted by a coach whilst skiing at the Chill Factore indoor slope in Manchester in 2010, aged 12, and made her competion debut in 2012. She'll be guided in Beijing by Katie Guest.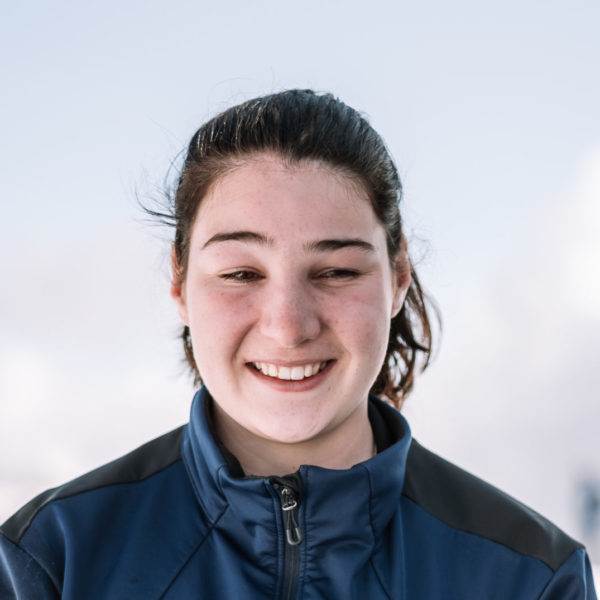 Katie Guest
In Para alpine skiing, you'll see athletes with a visual impairment skiing with a guide. The guide skis in front of the athlete and verbally gives directions to the athlete. Katie Guest, who grew up in Australia and is now a Masters student in physiotherapy at Robert Gorden University in Aberdeen, is Menna's guide.
'I actually ski in bright orange clothing in front of her and that just helps give her that small visual cue of where I am', says Katie. 'We also have small two-way Bluetooth headsets in our helmets, so we can actually communicate backwards and forwards with each other on how the distance is between us. I can say what's coming up, so if there's a change in terrain, a combination change or a bit of icy conditions, I can relay that to Menna before she's gone over them.'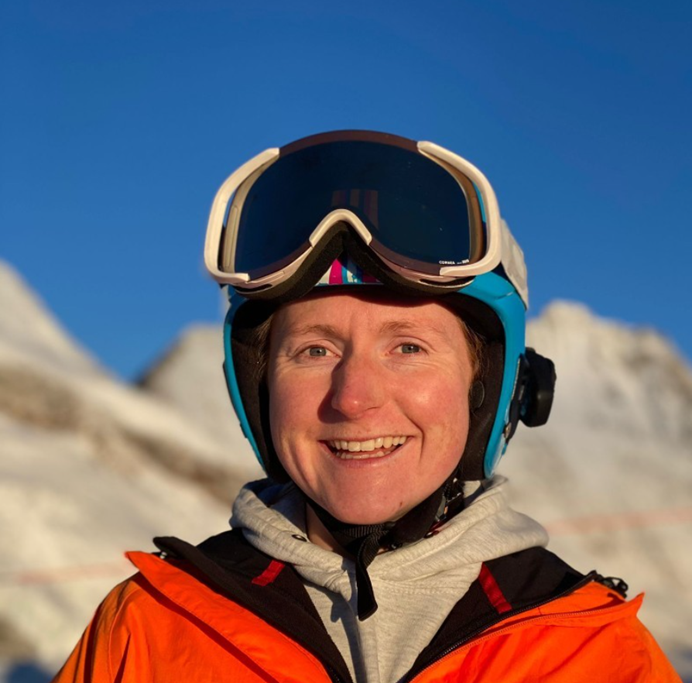 Shona Brownlee
RAF servicewoman Shona Brownlee, who'll be competing in Para alpine skiing, injured her ankle in 2012 during an RAF training exercise. She had complications from the injury and had a below knee amputation in 2018.
She had never skied before her injury, but learn through a Ministry of Defence-funded programme for wounded, injured and sick people in the armed forces. She joined the the Armed Forces Para-Snowsport Team and started competing in military alpine skiing competitions. Shona, who's also a talented musician and triathlete, will be making her Paralympic debut in Beijing.
'I'd never skied before my injury. It's a cliché, but it's true that skiing gives you freedom,' says Shona. 'At the start of my injury I was told all the things I could not do; my answer was, "Why not? I will prove to you I can".'
View this post on Instagram
Millie Knight
Beijing will be Millie's third Paralympics and she'll be competing in Para alpine skiing. Having made her debut in Sochi in 2014 and then winning three medals in Pyeongchang 2018 with her guide Brett Wild, she's one to watch.
'When I was just a year old I had an infection in my right eye and lost the majority of sight in that eye. Five years later the same thing happened in my left eye, so my sight is now pretty rubbish' says Millie, who's studying psychology at the University of Kent. 'Brett and I promise to work hard and enjoy every minute of it and make you proud of us.'
View this post on Instagram
Hope Gordon
Hope Gordon is known for being a a medal winning para-canoeist, but made her Para Nordic skiing debut earlier this year. There are lots of types on Nordic skiing, and they all have one thing in common: that the toe of the ski boot is fixed to the ski or snowboard in a way that means the heel can be lifted off.
At Beijing, there will be two types of Nordic skiing, biathlon and cross-country. Hope, who's ParalympicsGB's first ever female Nordic athlete, will be competing in cross-country, skiing across different distances and aiming for the fastest time.
View this post on Instagram
The 2022 Paralympics starts on 4 March and ends on 13 March. It'll be broadcast on Channel 4.