Women to watch out for at the Winter Olympics
Be inspired by these awesome women competing for Team GB
Our research found that half of girls aged between seven and 21 feel they've missed out on trying and learning new things, like taking up a new sport, during the Covid-19 pandemic.
But with the Winter Olympics underway in Beijing, this is a chance to show members that, despite the challenges we've faced over the past two years, we can all aim high and still achieve our goals. We've put together a list of inspiring women taking part in the Winter Olympics this year, from curling to snowboarding.
Laura Deas
Four years after becoming the first Welsh woman to win a Winter Olympic medal, Laura Deas heads to Beijing to compete in the skeleton, where players ride a small sled down a frozen track while lying face down and head-first. Laura used to play netball and hockey but discovered her love for skeleton at the Girls4Gold in 2009, a programme that helps young women get into Olympic sports.
Kathryn Thomson
After taking a year off from skating, Kathryn Thomson is coming back to compete in the short track speed skating at this year's Olympics. 26-year-old Kathryn, who worked in Dunelm for some of the pandemic, quickly became a short track star, being part of the women's relay at the European Championships in 2013, won silver at the 2013 European Youth Olympic Winter Festival and helped the British team to 3000m relay silver at the European Championships and in PyeongChang 2018.
Izzy Atkin
In 2018 Izzy Atkin won Great Britain's first-ever Olympic skiing medal in slopestyle, which is a bit like BMXing in the snow. Athletes ski or snowboard down a course which has obstacles such as rails and jumps and score points for the tricks they do. In 2021 she won silver in slopestyle at the X Games and is also studying physics at university when she's not doing snowboarding tricks.
Keep an eye out for her younger sister, Zoe Atkin, too. The 19-year-old will make her Olympic debut at the Beijing games in the ski halfpipe.
Jen Dodds
Scottish curler Jen Dodds will play with teammate Bruce Mouat in the mixed doubles event, the first ever British athletes to take part in this event. She used to work as an office assistant before becoming a professional curler and says that to be selected for her first Olympics 'means so much'. Catch her and Mouat sliding their granite stones towards a target and going for gold.
Brogan Crowley
Beijing 2022 is Brogan's first Winter Olympics. The 27-year-old, who's from Oldham and studied at the University of Manchester, used to be a heptathlete before making the switch to skeleton. 'It's pretty emotional and I still don't think it's sunk in yet,' says Brogan. 'I am so proud that I have been selected to represent Team GB at the Olympics, and it makes it even more special for me after the ups and downs of the last few years.' Brogan will be competing alongside Laura Deas in the women's event.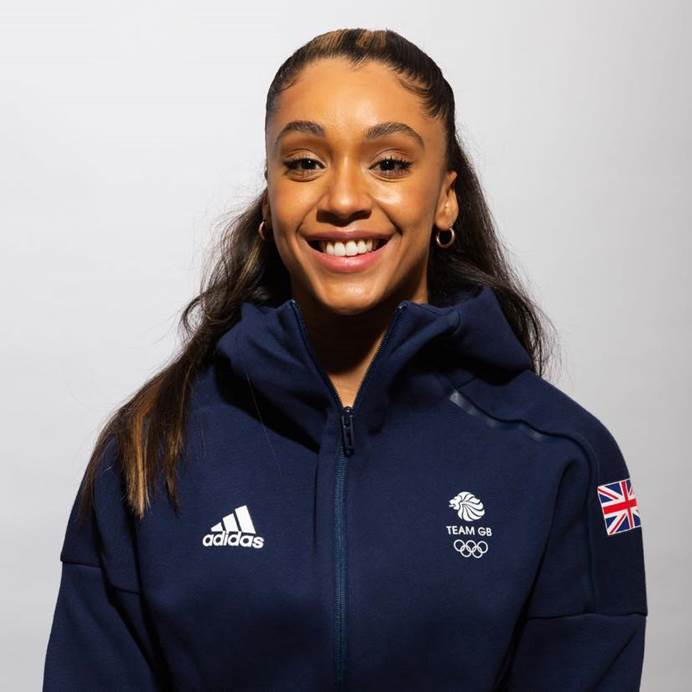 Makayla Gerken-Schofield
21-year-old Makayla will make her Olympic debut in Beijing, alongside her sister Leonie. They'll both be taking part in the women's moguls, a type of skiing where the athlete goes over a steep, heavily moguled course, doing technical turns and aerial tricks. Moguls are bumps on a ski slope.
Makayla's also a big advocate for pansexual visibility, saying: 'Watching LGBTQ+ documentaries, movies, or even just looking up the different kinds of sexualities there are in the world helped me. Then I came across pansexual, and it just felt right. I swear I was smiling at my laptop because I finally knew what I was!
'Since I've found my place in the community, my confidence has improved a lot. I never really knew who I was before – I felt a bit lost – but now, I'm just me.'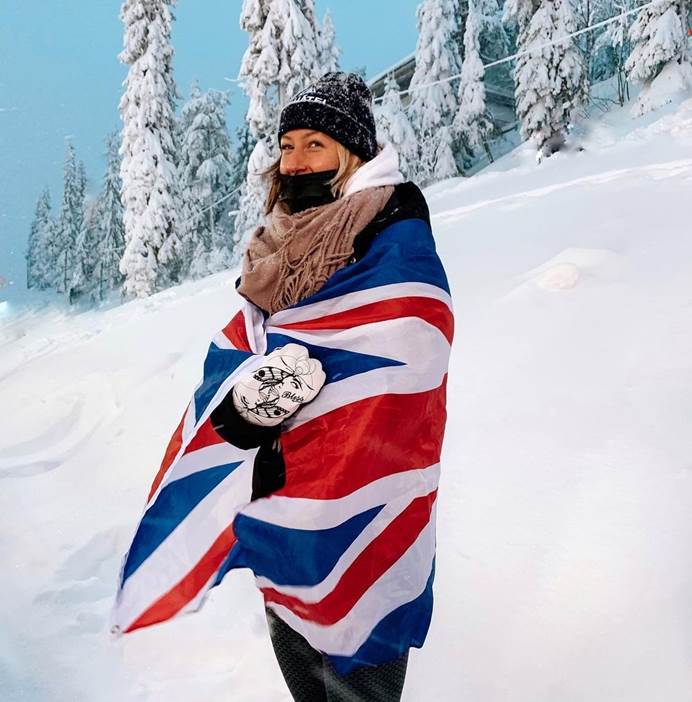 Katie Ormerod
Katie Ormerod won medals five World Cup events in 2020, is an 11-time World Cup medallist and has also won a medal at the X Games. She started snowboarding when she was five at the Halifax Ski & Snowboard Centre and is now heading to her second Olympics and hoping to win gold – lots of people are saying the 24-year-old will be hard to beat.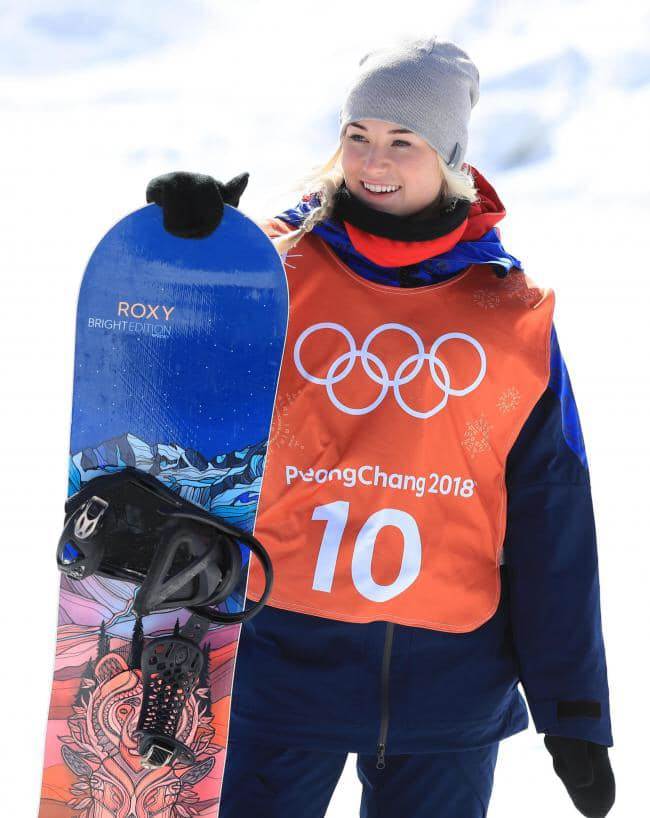 Montell Douglas
Originally a sprinter, Montell took up bobsleigh in 2016. Her first bobsleigh race for GB was in January 2017, just a few days after first taking to the ice in a sled. She's also an advocate for older women in sport, saying: 'I am 35 years old but within sport I have been called an OAP. As an athlete, I feel like I have faced prejudice because of my age. You should never feel, at the age of 25, that you are "past it". If you limit yourself or let others limit you, you won't achieve what you possibly could. As long as you think you can, you possibly will.'
View this post on Instagram
Natasha McKay
Figure skater Natasha McKay will be competing in the ladies' singles in Beijing. The 26-year-old started skating when in 2002 after she 'begged my mum for skates for a whole year until she gave in'. She's won gold five times at the British Figure Skating Championships and will be making her Olympic debut.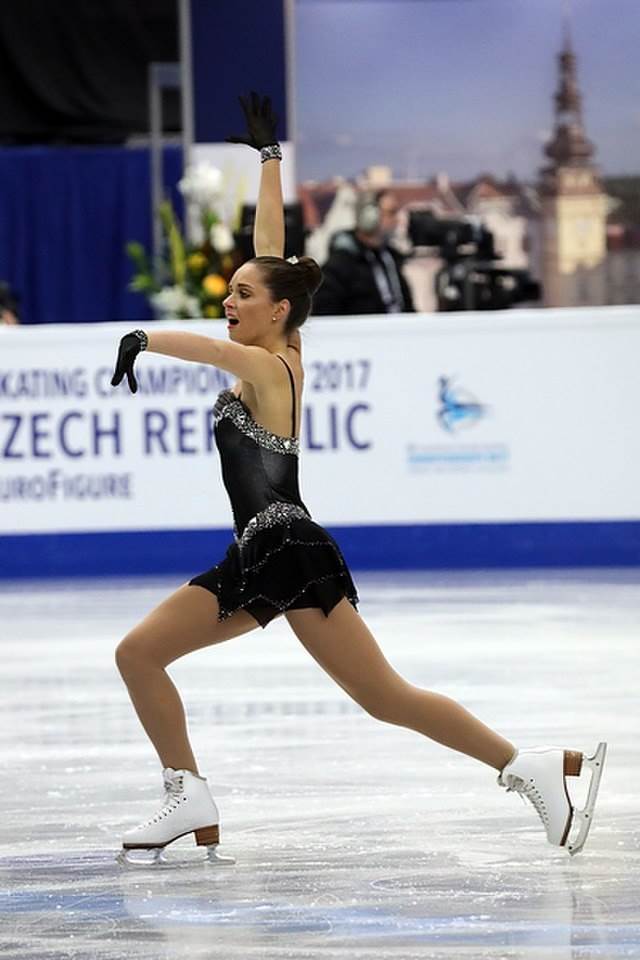 The Winter Olympics takes place from 4-20 February and the Winter Paralympics take place between 4 and 13 March. We'll be posting a list of women to watch out for at the Paralympics as well.
Exciting guiding events and activities