An overview of our subscriptions process
Girlguiding is a membership organisation and our members pay subscriptions to collectively cover the costs of local and UK-wide guiding
Each year, Girlguiding collects an annual subscription from every active member
This amount helps to run guiding nationally and in local areas. An annual subscription has been collected by units and sent to Girlguiding Headquarters since 1948.
Find out what you need to know for the 2021 subscription process.
How your annual subscription is calculated
The annual subscription, or subs, is paid by every member. It's made up of the following costs:
The Association annual subscription amount that goes towards national guiding – in 2021, this has been set by the Girlguiding board of trustees at £17.70 per member.
Amounts added by the district, division, county and country or region to help cover local running costs.
These amounts are known as a levy.
The subscription amount payable by each member includes the Association amount and any levies added by the district, division, county and country or region.
Find out how we use the Association annual subscription at a national level. Your local commissioner can also tell you how levies collected in your area have been used to support local guiding.
How do districts, divisions or counties add their levy?
All districts, divisions and counties who wish to charge a levy per member will add their levy into the subscriptions system. This levy amount will be included on each level's invoice, along with all the other subscription levies in the area.
The levies collected will then be repaid directly to each district, division or county – using the bank details provided on the subscriptions system.
Subscriptions should not be collected outside of this central collection process.
How your invoice is calculated
Data held on GO – our membership database – is used to calculate the total number of active members at each level of guiding and the amount that is payable.
Following this, a subscription invoice is created for every active unit, district, division, county and country or region. This invoice shows the number of active members who currently hold their main guiding role at that level, which is used to produce the total amount payable by that level.
Keep membership information for your area up to date to ensure that your subscription invoice is correct.
If you hold more than one role in guiding, you will only show on the invoice for the level where your main guiding role is recorded – meaning you will only pay once.
Your main guiding role is recorded on your personal record in GO.
What happens if your unit, district or division has closed
If your level has closed make sure you have followed the right administration process on GO so you don't receive an invoice.
The GO help zone 'updating units, districts and divisions' explains the process. The level and members must've been made inactive before 7pm on 22 February 2021 otherwise they will need to pay.
How we collect the annual subscription
Subscriptions are gathered locally by each unit and paid directly to Girlguiding. Units may cover the annual subscription by adding an amount to weekly, monthly or termly subs – or they may collect it from parents and carers as a single annual payment.
The amounts collected for districts, divisions, county and country/regions are then repaid by electronic bank transfer back to them.
It's important your unit plans ahead and budgets for the subscription payment so that you have enough cleared funds when it's due.
Who can I ask for help?
Your local commissioner can give you help with membership systems or if your unit is worried about paying the official invoice on time.
Your county's GO coordinator can provide additional support if you have a question regarding the Subscriptions process. Find their contact details in GO using the directory.
For further questions please email

[email protected]

.
Be inspired by other Girlguiding volunteers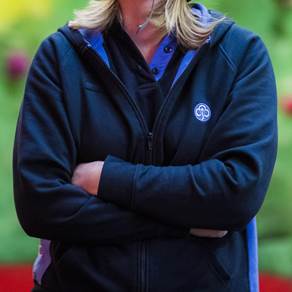 Maxine
Commissioner
'We run a Guiding and Scouting programme during visiting times at a nearby prison for kids with parents in prison. The kids love it. We know that a few have joined local Guiding or Scouting groups after taking part in sessions at the prison.'
Explore the Girlguiding site