Running a taster session
Inspiration and resources to help you give potential new volunteers a taste of what's involved in guiding
A taster session is a great way to inspire potential volunteers to get involved
As part of our national volunteer recruitment campaign this autumn, we'll get enquiries from people new to guiding who are interested in volunteering. Whilst in the long run each new volunteer will need some one-to-one support, by setting up taster sessions you can give potential new recruits a sense of the exciting things they could do if they choose to volunteer for Girlguiding.
What is a taster session?
What your taster session will look like will depend on how many people are interested in volunteering with Girlguiding. It could be as simple as chatting to a few new people over a coffee before taking them to a unit meeting, or it could involve running an event one evening or weekend.
As long as it introduces new adult volunteers to Girlguiding – both as an organisation and what it has to offer to potential volunteers - in a way that's accessible and positive, the rest is up to you!
What should a session cover?
There are some things that your taster session could include:
information about what Girlguiding is and what it offers to girls
highlighting what Girlguiding offers to youth and adult volunteers
information on the different ways volunteers could use their skills, the wide range of roles available and ways they could volunteer flexibly
a discussion about what becoming a volunteer with Girlguiding involves and the support they will receive
the chance for potential volunteers to meet local volunteers. This might include Unit Leaders from groups who need new volunteers, or volunteers who may be able to help and support them (like Commissioners, Advisers, and Buddies)
a chance for people to meet and make new friends
an opportunity to hear about the fun of guiding from our young members or to see guiding in action
Session plans
To help you plan your taster event, we're sharing a great taster session plan originally developed in London and South East Region to give you a pick-up-and-go session timetable.
And don't forget our new suite of induction resources that you can use alongside these session plans to give potential volunteers an idea of what guiding's all about!
Ideas and inspiration for your taster sessions
Induction evening
Divisions in Essex West invited new members to this evening to find out Girlguiding's history and structure, the Promise, the Guide Law and the Five Essentials.
'I really enjoyed this, I learned so much from it and went away feeling enthusiastic.' - New volunteer
Inspiring potential parent volunteers
Brentwood West trialled a taster event for girls and their parents on the waiting list for Rainbows to encourage parents to volunteer so that guiding could be offered to more girls in the area.
'Parents and girls did activities together, like den making, cupcake decorating and games, and then we had a discussion with parents about how they could volunteer. Nearly every person who came along expressed an interest in getting involved, whether that's with a current unit or running skills-based sessions in units across the area. It's great that more people are now aware that our units are run by volunteers. We're even finding that people who didn't come to the event are stepping forward to get involved as a result of us just talking more about volunteering.' Sylvia and Nichola, Brentwood West Commissioners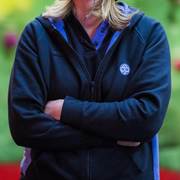 Encouraging current parents to join in
A unit in Girlguiding Ulster invited parents along to the last night of term to show them how vital volunteers like them are in making guiding happen.
'Parents and girls spent an hour trying a couple of fun crafts as well as enjoying tea and traybakes. We had one person from outside the group working the room to speak to the parents about Girlguiding and the roles that are available – as well as finding out more about parent availability, and the skills they'd be happy to offer. About 15 parents attended and whilst we didn't find a new Leader we recruited three new volunteers for wider roles.' Sarah, Girlguiding Ulster
How we're growing our membership