Improving Access to Guiding
We've been improving the way we bring new volunteers into guiding
We want to make it easier - and quicker - for adults to get involved with us
So, with funding awarded by Pears Foundation, we've been piloting a new approach to the welcome and induction of new volunteers. The pilot's now wrapped up and we've used the results to develop brand new resources to help bring volunteers into guiding.
We've created 34 new resources in total - from materials to help people getting started as a volunteer to a toolkit to give volunteers a warm welcome.
Our pilot results
Since 2016 we've been working with Essex West, our pilot county, to trial different models of getting new volunteers quickly and effectively into roles. In 2017, we expanded the project to Oxfordshire, and then ran a national trial with one district or division in each of the UK's countries and regions.
Find out what members and new volunteers told us about the new resources and models used in the trial below. Or download our infographic for the full results.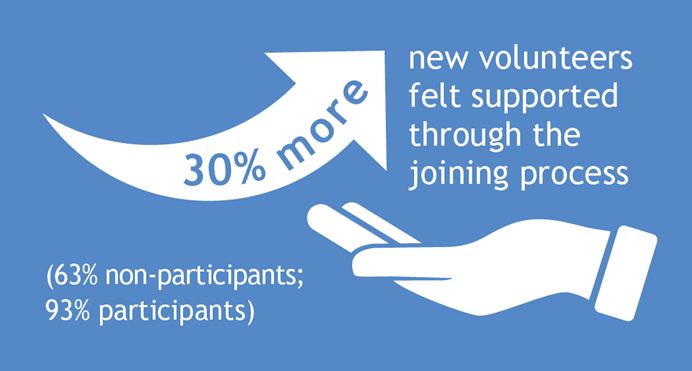 I strongly welcome this new initiative - this will move the Girlguiding movement into the 21st century! - New volunteer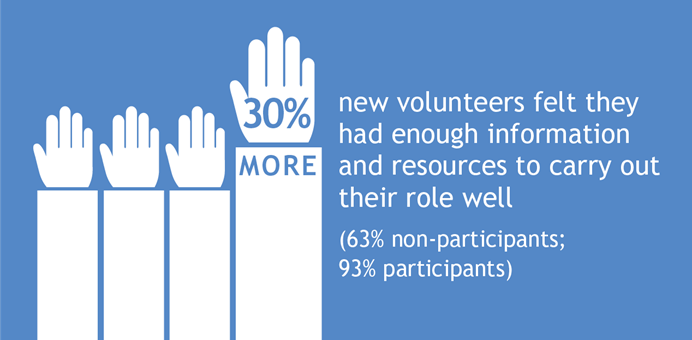 What existing volunteers in a supporting role said

100% of those who used our model with new recruits in the national trial said it would improve their ability to welcome new volunteers.
I really cannot wait to start using everything more …the resources and events are great and will really help - National trial participant
Having a range of resources to give has really helped - Commissioner
Start using our toolkit for a warm welcome
We used the results of Improving access to guiding to create resources and films to help new volunteers settle in
Check out the resources
How we're growing our membership