Improving Access to Guiding
Our partnership with Pears Foundation is supporting us to improve the way we bring new volunteers into Girlguiding
We want to make it easier - and quicker - for adults to get involved with us
We know that the process of getting involved in guiding can sometimes seem slow for those joining - and time-consuming for those supporting them.
With funding awarded by Pears Foundation, we've been piloting a new approach to the welcome and induction of new volunteers. We hope to get more people, more quickly, into guiding and give them a fantastic experience of volunteering with us. With more volunteers, we can offer more amazing opportunities to both adults and girls!
The aims of the pilot
Over the last 18 months, we've worked with Essex West, our pilot county, to trial different models of getting new volunteers quickly and effectively into roles. In 2017, we expanded the project to Oxfordshire, and then ran a national trial with one district or division in each of the UK's countries and regions.
The project is now drawing to a close, and we're finalising our resources and recommendations. In particular, we're focusing on how we can:
help new volunteers feel welcome
offer practical and consistent inductions
make training more accessible
be creative and flexible in finding roles that reflect the skills and interests of volunteers.
By doing this, we also want to reduce the administrative burden on existing volunteers who support new volunteers through this joining process.
How we're doing it
Following consultation with local volunteers, we've experimented with many approaches including new induction packs, group welcome events and different timings for training. We've also reviewed the kinds of questions we ask on our sign-up system so that it's quicker and easier to match volunteers to roles.
We've buildt on learning from earlier projects, including Growing Guiding and the Uniformed Youth Social Action Fund (UYSAF) project, which demonstrated the benefits of a staff-volunteer partnership in meeting the needs of volunteers.
Through this strong collaboration between local volunteers and the project team, we're hoping to make the joining process smoother and faster for those entering guiding - and simpler for those supporting them.
Encouraging flexible volunteering
Our new video, showcasing the different volunteer roles across Girlguiding, was made with the support of Pears. It's part of our work to improve the experience of new volunteers when they join Girlguiding, making sure they're matched with roles that suit their skills and availability.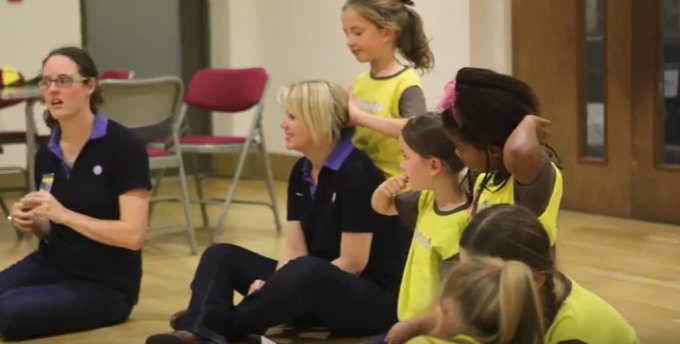 How we're growing our membership