A photo story of Alice Walker's life in guiding
These evocative photos of Alice Walker's experiences in Guide International Services during World War Two formed part of her legacy gift to Girlguiding
The story of a life in guiding and a lasting legacy
Alice Walker was a member of Girlguiding who volunteered to take part in Guide International Service (GIS) from 1942-47. As part of her service, Alice worked in camps with German children in Cologne and Aachen supporting Leaders with essential duties such as tents and food supplies as well as programme planning and health care.
After a life spent in guiding, Alice died on 28th May 2015. She left a generous legacy to Girlguiding including some evocative memorabilia of her time in Germany after World War Two. These photos of the memorabilia tell a chapter of Alice's story.
Alice Walker's photo memories of World War Two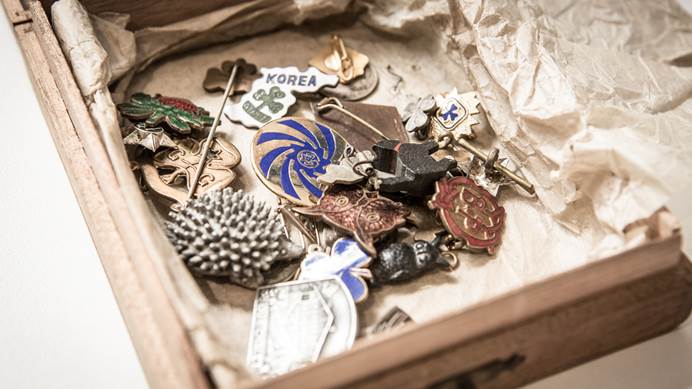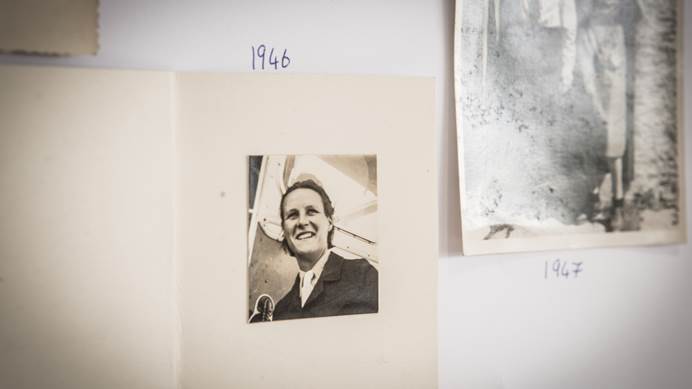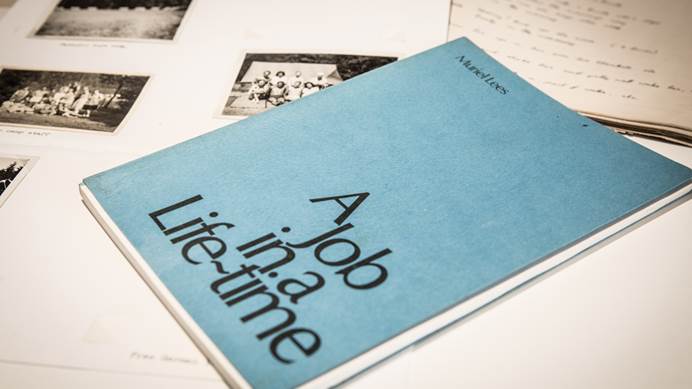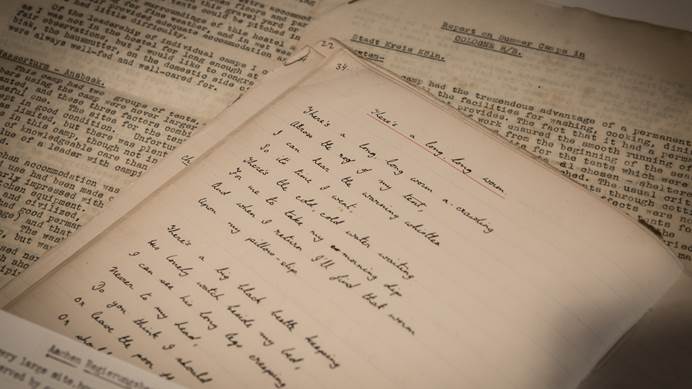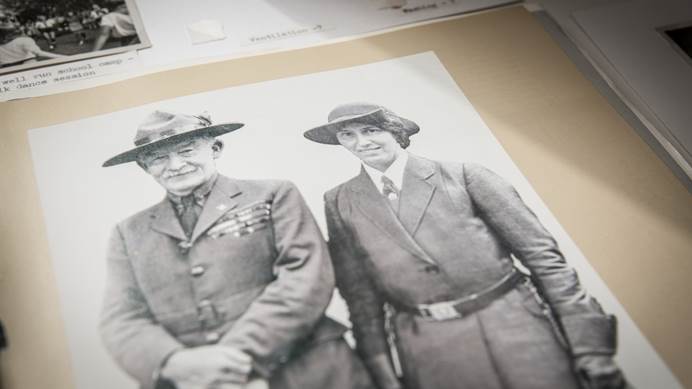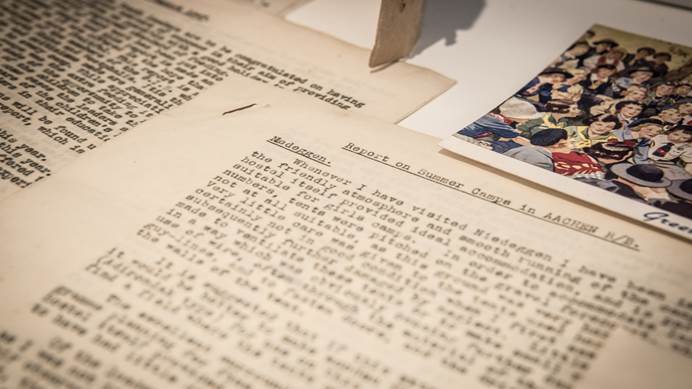 Notes on the photos
1. Alice Walker's badge collection. Can you spot any from your collection?
2. Alice in uniform during her time volunteering for Guide International Services in Germany.
3. Alice's handbook from Guide International Services.
4. A handwritten song book with songs from people Alice met.
5. A photo of Baden-Powell and the Chief Guide.
6. Alice's reports from the childrens' camps where she helped volunteers
Share your story
Have you got an inspiring story to tell? We're always keen to hear and share tales of what you've been up to with Girlguiding.