Adventures for all!
We want girls to be able to have adventures wherever they find them - that's why it's one of our five Future Girl topics
Stevie, Girlguiding digital team
25 June 2019
Adventures are for everyone. We believe girls should be free to adventure without worrying about being treated differently or feeling unsafe.
So to inspire you to take that first step, we asked our adventuring ambassador Anna McNuff (who is currently running the length of Britain barefoot!) about what adventure means to her.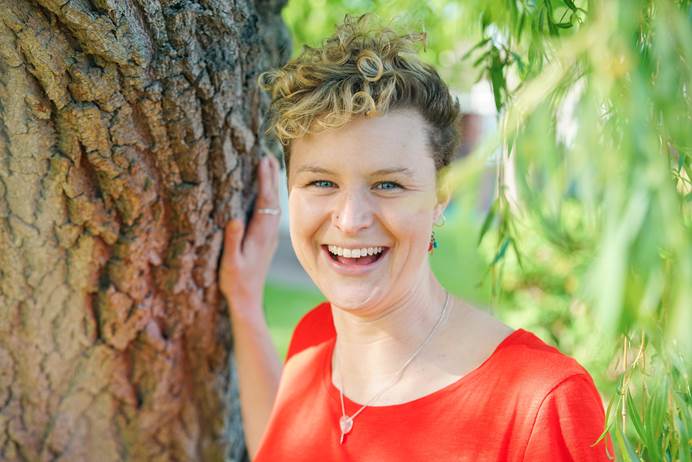 Adventure is… stepping out of your comfort zone
Adventure means doing things that scare me a bit. Stuff that pushes me out of my comfort zone. Things that make me get butterflies in my stomach and wonder what on earth I've gotten myself into.
Adventures are risking however much you want, stretching yourself to the best of your abilities, and having fun - Ranger (14)
In fact, I like being out of my comfort zone so much that I've turned having adventures into my job!
I've cycled 11,000 miles through the USA, along the spine of the Andes mountains, and run nearly 2000 miles along New Zealand's Te Araroa trail.
Adventure is… for everyone
Future Girl showed us that girls want access to adventure. They want to have exciting experiences without worrying about being treated differently or feeling unsafe because they are girls.
As the Girlguiding ambassador, my current adventure is a chance to show girls that adventure is for them! It's called Barefoot Britain, and it's really exciting.
Adventure means to break through boundaries, have fun, and take risks - Guide (11)
Adventure is… running the length of Britain barefoot!
On 2 June, I began a five-month journey which will take me all the way through Britain. During those five months I will be running the distance of 100 marathons… barefoot.
I started way up in Scotland and I will finish in London in November, near the Girlguiding headquarters. It's going to be the most brilliant adventure! I'll be running barefoot across coastlines, through villages, across moors, over mountains, along beaches, over farmland - and even down a few A-roads. Come rain, come shine, Barefoot Britain will carry on!
I'll be visiting some of our units along the way too. And I cannot wait to meet you, to hear about your adventures and to share some stories from my trips in Britain and around the world.
✨A NEW ADVENTURE!✨

🏃🏼‍♀️🇬🇧 Starting June 2nd this year I'll be attempting to run 2,620 miles (100 marathons) through Britain - barefoot.🦶🏻

I'll be talking in @Girlguiding units along the way, encouraging young women to reach for the impossible. https://t.co/CSFniHmAOJ pic.twitter.com/Ej95REvJSM

— Anna McNuff (@AnnaMcNuff) March 18, 2019
Adventure is… taking that next small step
You don't have to climb a mountain or run 100 marathons to have an adventure. But you do have to take that first step out of your comfort zone. Maybe it's trying a new food or learning a new skill, like football. Or climbing a tree, or taking your shoes off at the park and running on the grass barefoot!
Adventure is having new experiences and meeting new friends from around the world - Ranger (15)
I know that if girls can take those first adventurous steps, then they'll see what they are truly capable of. And being the Girlguiding ambassador, and being able to celebrate how amazing you all are – well, that's just the best adventure in the world!
Take part in Future Girl Acts
From 30 September – 6 October 2019, our units will be collecting plastic bottles to make into sculptures, to show the world how much young people care about plastic pollution.
Find out more