Think Resilient
We know girls can do anything if they're not held back by the stress and pressure of everyday life. Think Resilient gives them tools to build their mental wellbeing.
We're giving girls the tools for mental wellbeing
Think Resilient is designed to build mental wellbeing and grow resilience in Brownies, Guides and members of The Senior Section or Rangers.
Resilience helps girls cope when they're faced with the stresses of everyday life - whether that's in their schools, families or friendship groups - so that they can have fun, take new opportunities and have good mental wellbeing.
Peer educators can bring Think Resilient to your unit
Fill in our online form to enquire about a session with a local peer educator. Don't worry if no local peer educators are trained in Think Resilient yet, trainings are happening all across the UK.
How do peer educators learn about Think Resilient?
To make sure each girl gets the best experience, peer educators need to be confident in the topics covered in the sessions. To do this, follow these simple steps:
Watch the video below.
Go to a face-to-face training day to practise the activities. Ask your country/region office about when these are happening.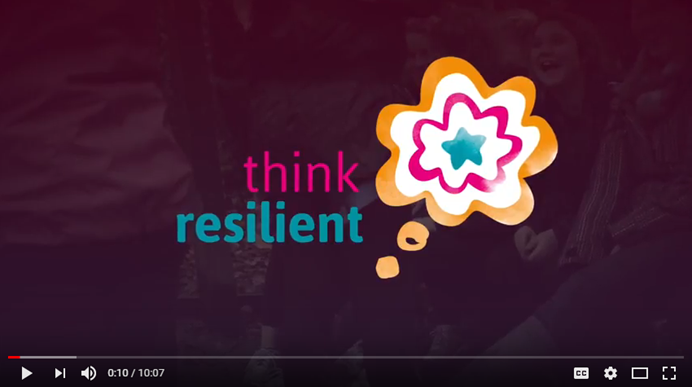 Take a look at the YoungMinds website for more advice on looking after your mental wellbeing.
After your Think Resilient session
After the session with a peer educator, you can follow up Think Resilient with the Leaders: Take it Forward resource to help your girls continue to grow their resilience.
You might also be interested in