Flexible volunteering
Volunteers don't always have loads of time. By making guiding work for them, you can maximise their hours and skills
Working with a range of volunteers is really rewarding. In order to make sure Brownies happens every week, we need lots of help from people with different availabilities - 3rd Upper Tooting Brownies
Working flexibly with a pool of volunteers can spread the load and make light work
If a volunteer isn't able to offer enough time to be a full-time Unit Leader, don't turn them away! There are a variety of ways for them to play a valuable and useful role in guiding, and fill some of the gaps locally.
Creating flexibility in your unit
If a volunteer is only available occasionally, give them the option of joining a unit rota or a district pool of volunteers. For example, they could support several units as a Treasurer, or get involved in a single one-off event such as a residential.
Use local rotas - a unit rota can be really handy if your Leadership team needs to work flexibly because of work or family responsibilities. Having more people involved can also bring fresh ideas and variety.
Play to peoples' strengths - splitting up unit administration and planning among a larger and more flexible Leadership team can leave more time for fun and adventure with the girls. Assign responsibilities according to volunteers' skills or interests.
Switch-up timings - holding your meetings on a monthly or fortnightly basis could make guiding more flexible both for girls and volunteers. You could even hold your meeting on a weekend, such as a Saturday morning Guide unit.
Build around their skills - do you have a volunteer with a specific skill such as woodwork or a sport? Why not invite them to your unit for a few weeks to run a programme with the girls? This will free you up for planning, and afterwards, you can recommend them to other units in your area.
Keep in touch - try sharing your upcoming activities by email with those who have shown an interest in volunteering. They can choose activities at times that suit them.
Ask everyone - follow up on offers of volunteering from everyone you talk to - parents, siblings, friends, people you spoke to on the bus or students at a fair. You never know when you might just need an extra pair of eyes for a day trip.
Think creatively - Getting volunteers involved in a way that suits them will keep them coming back and could make all the difference if they find more time to help out in the future. There are lots of roles in guiding aside from Leaders and Helpers - check out our role descriptions for more information.
Watch our flexible volunteering video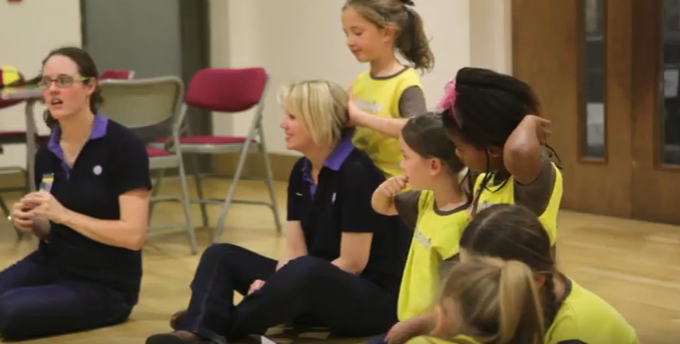 "We have a unit team of seven adults, which sounds like a lot, but it means that no Leader feels bad if they have work or study commitments that mean they can't make every week. We have a doctor, an accountant, two students, a dental nurse, a teacher and an office worker so we all have to miss some weeks. But we're a team and we make it work between us." - Fliss Callanan, Guide leader
Create an area-wide plan
Flexible volunteering can work really well when all units in an area are involved.
Communication between commissioners and leaders is important for identifying what is needed locally and sharing people's skills and interests between multiple units.
You don't need to start big to make it happen.
Start small

- by talking to a few units and making sure your local commissioner is involved in the conversation.
Discuss - any activities, events or programme ideas coming up as a group.

Agree

- how you will work together to recruit people to a volunteer pool.
Trial it on a small scale- this will allow you to get the process right before including more units in the plan.
District/division/county helpers - can lend a hand at events, celebrations and away days.

Use spreadsheets for District and Division rotas

- use a simple spreadsheet to help organise the volunteers in a multiple-unit rota or a District pool.

Assign a coordinator

- have a volunteer who coordinates the spreadsheet and leader requests, and be a single point of contact.

Create an email list for available volunteers

- a volunteer email list can help you tell lots of volunteers about an opportunity in one go.
Stay in touch with the group - share information about a volunteer's availability and skills. You might provide a solution to someone else's problem!
Keep your data safe. Make sure you password-protect your spreadsheets to stay in line with our data protection policy.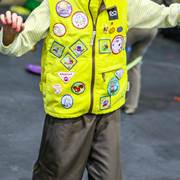 Hannah Crane
Brownie Leader, London South West
One way we share the load is by using Whatsapp. All volunteers connected to the unit are on it and it means we can update each other in one go about our plans and any last minute changes. Using social media in this way has really helped me manage my busy days while making sure Brownies is organised and fun for everyone every week!
More help with growing guiding