Recruiting volunteers online
More and more people look online for their perfect volunteer role. Make sure that your opportunity is there when they search
What you need to know to find volunteers online
The recruitment methods that you use have an impact on the people that you attract as volunteers. If guiding groups in your area rely on traditional ways of recruiting volunteers then test out online recruitment to reach new communities of potential volunteers.
Advertising volunteer roles online is a good way to recruit for ongoing roles in your unit and to find volunteers with specialist skills like graphic design, accounting or PR.
Why online recruitment works
Reach more people in new audiences
Online recruitment is a way to reach out to new, diverse groups of people who don't usually hear from Girlguiding. It's a good way to reconnect with former Girlguiding members too.
It's low cost (or no cost!)
Many online recruitment tools are free or don't cost much. Once you've registered your group then often you can upload volunteer opportunities straightaway.
Target your recruitment drives
Get to know the audiences for different recruitment websites to target potential volunteers by place, age, their interests and skills and more.
Focus your online recruitment on established websites and digital platforms where potential volunteers are actively looking for opportunities.
A step-by-step guide to online recruitment
Learn from Girlguiding volunteers and staff who have been piloting online recruitment tools and put their advice to work during your next recruitment campaign.
Set aims for every online recruitment campaign
Be clear about why you're running your campaign and what results you want to achieve. Then you'll know when your campaign has been a success. Get more help with defining your aims.
Find the right online tool
Choose a website or tool that matches your recruitment aims.
Use our list of UK websites and online platforms to advertise opportunities and search for volunteers. Ask around about local websites too.
Follow these how-to guides for three well-established UK websites used to advertise volunteer opportunities:
Use existing resources and don't reinvent the wheel
There are plenty of Girlguiding resources available to help you to create quality online content. Make use of volunteer role descriptions and the Online Print Centre for pictures and logos.
Get a digital or IT whizz to help
Give specific tasks to people in your team like setting up an account, uploading opportunities, reviewing applications or being an initial contact for enquiries.
Have a plan for managing enquiries quickly
Build time to respond to enquiries into your planning. Get ideas for some re-usable welcome and induction activities to make things easier and save time.
Give everyone warm welcome
Volunteers are more likely to join us – and stay with us – when you give them a friendly welcome to your guiding group.
Stay positive
Volunteer and staff experience shows that there is a drop-off after initial interest in online adverts. Overall online do ads increase the number of volunteers coming into an area.
Mix and match
Use online tools alongside other recruitment ideas or as part of a wider recruitment drive.
Evaluate how it's working for you and your community
Evaluate your campaign against the aims you set at the start. Not every tools works in every area. If something isn't working for you, there is always another idea to try!
Spread the word in different ways
Try using videos like our flexible volunteering film to show people what volunteering for Girlguiding is all about!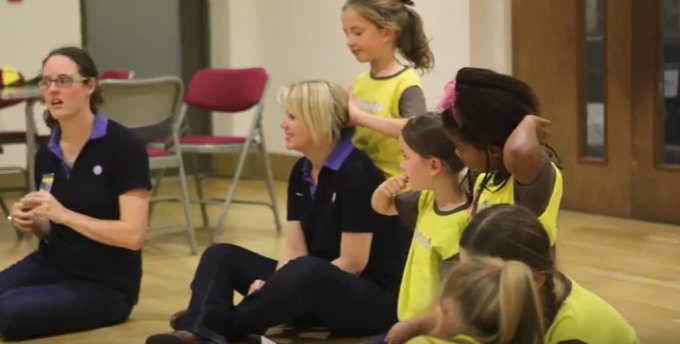 More on promoting guiding