Why guiding is great for girls
Here's what your daughter could get out of guiding
Who does your daughter want to be when she grows up?
Whether she already has a clear idea, or if she is still looking to find out, we'll be there to support you both on the journey.
When your daughter becomes a Rainbow, Brownie, Guide or Ranger she will join a group of girls her own age and will be led by our carefully trained and dedicated volunteers.
Whatever inspires your daughter, whatever her passions and interests, Girlguiding offers her the chance to develop her potential, make friends and have fun.
My daughter has loved every minute of Rainbows. Through the many adventures and activities, she has had the chance to bond and create beautiful memories with girls from her unit. I can't thank Girlguiding enough for this wonderful experience. - Sarah, parent of a Girlguiding member
For example, through regular group meetings or at special events and trips she might:
Girlguiding is unique
We offer a safe, welcoming girl-only space for girls and young women to try new things, help other people and discover their passions and talents. All while having fun with a ready-made group of friends!
We're dedicated to girls leading the way – they choose the activities, challenges and events that inspire them, and our volunteers support them to make it happen. Because girls shape and lead everything we do, we know that we're offering the best opportunities and experiences for girls today.
We're always updating and adapting our programme and resources so that they're relevant to girls today. We launched new topics and new challenges last year so your daughter can try everything from Backwoods cooking to Vlogging.
Check out our get with the programme YouTube series to see what it's like in a unit meeting.
Guiding is also excellent value for money and we have a range of support available to enable all girls – regardless of ability or financial circumstance – to get involved with guiding.
Why girls love guiding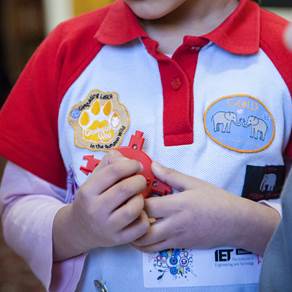 Kelly
Rainbow
'I'm excited about going to Brownies because everybody is so nice to me. Rainbows has helped me make new friends, never give up, and try out new things. I love being part of Rainbows!'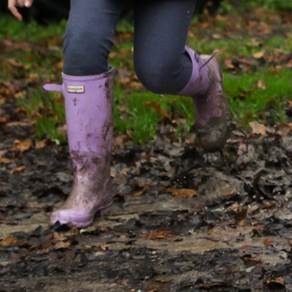 Olivia
Volunteer leader
'When I went to high school, I struggled with my confidence. I found it hard to talk to people and make new friends because of bullying. Being a part of Girlguiding has helped me to get through some tough times and find my voice.'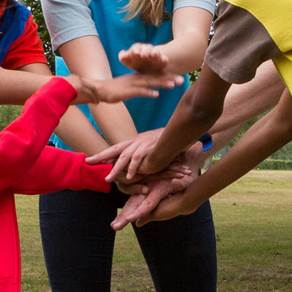 Florence
Rainbow
'I love Rainbows. It's so much fun! I like doing my badge work because it pushes me out of my comfort zone and challenges me. I really like the leaders and other people because I can make friends with them.'
Register your daughter
Register your daughter to join Girlguiding and find out about units in your area.