Do you ever wonder how girls and young women feel about their everyday lives and the challenges they face?
Through our research, we empower girls to speak out on the issues that really matter to them and affect their lives today.
This year they spoke out about how they are encountering gender stereotypes in all areas of their lives, causing them to change how they act because of the pressure they feel.
About our Girls' Attitudes Survey
Each year the Girls' Attitudes Survey gives girls' and young women's voices a platform to be heard. The biggest survey of its kind, it asked the opinions of over 1,900 girls and young women aged 7 to 21, inside and outside guiding and across the UK. The findings give an insight into how girls feel about a range of issues, emerging pressures and what they need to support their happiness, wellbeing and opportunities in life.
Gender stereotypes are present in all areas of many girls' lives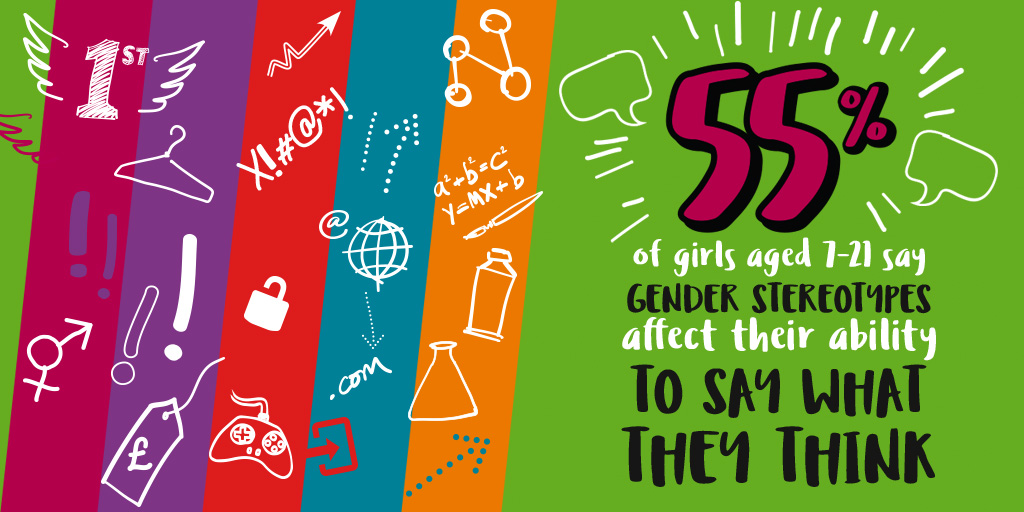 30% of girls aged 11 to 16 think computing is more for boys.
37% of girls aged 11 to 21 say their confidence would be better if there were no gender stereotypes.
44% of girls aged 11 to 21 have seen statements about women or girls that they thought were sexist on the news or social media in the past week.
Sometimes when girls want to play sports in school, boys make fun of you. I want to play football but I can't because I feel uncomfortable and boys stare at you. - Girl aged 7 to 10, Girls' Attitudes Survey
Yet girls are confident and resilient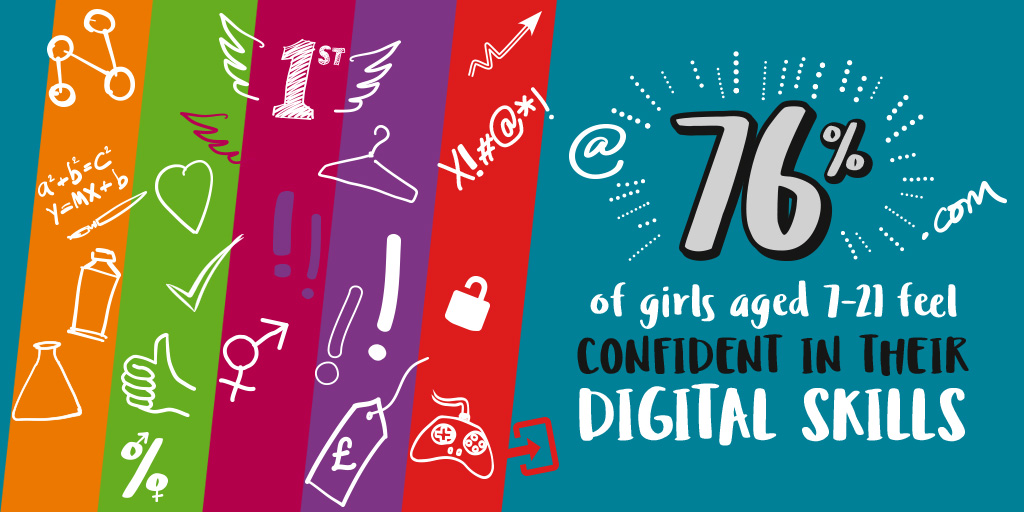 69% of girls aged 7 to 21 aren't put off from jobs in tech by a lack of women in the industry.
59% of girls aged 11 to 21 feel confident to stand up to sexual harassment at school when they see it.
I feel inspired when I see people who are different, be themselves, despite the fact they might be picked on or bullied for it. - Girl aged 11 to 16, Girls' Attitudes Survey
Girls face threats to their personal safety and wellbeing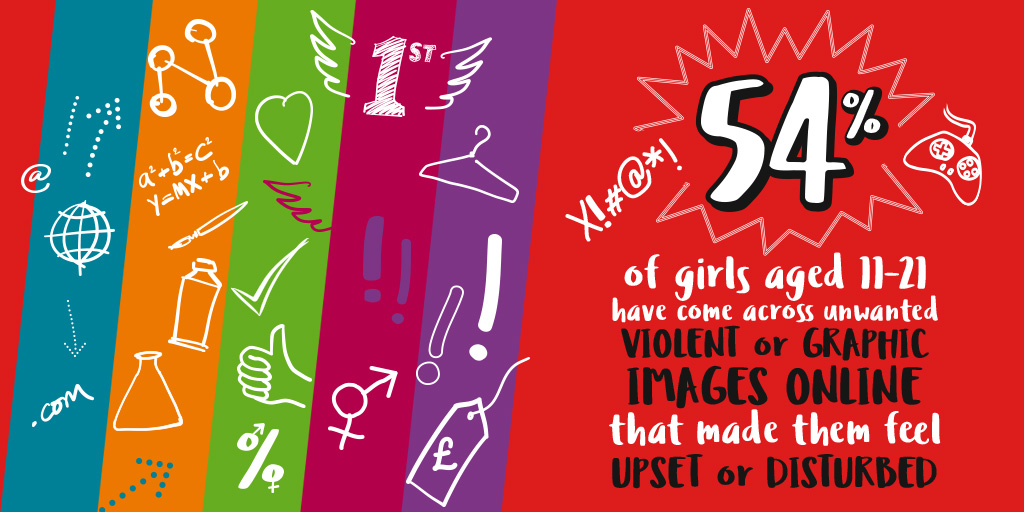 64% of girls aged 13 to 21 have experienced sexual harassment at school in the past year – an increase from 59% in 2014.
47% of girls aged 11 to 21 think their parents understand the pressures they face online.
64% of girls aged 11 to 21 are worried about what Brexit could mean for their future.
I'd feel safer online if there were kid-only channels that didn't have things popping up that aren't suitable. - Girl aged 7 to 10, Girls' Attitudes Survey
But girls are demanding change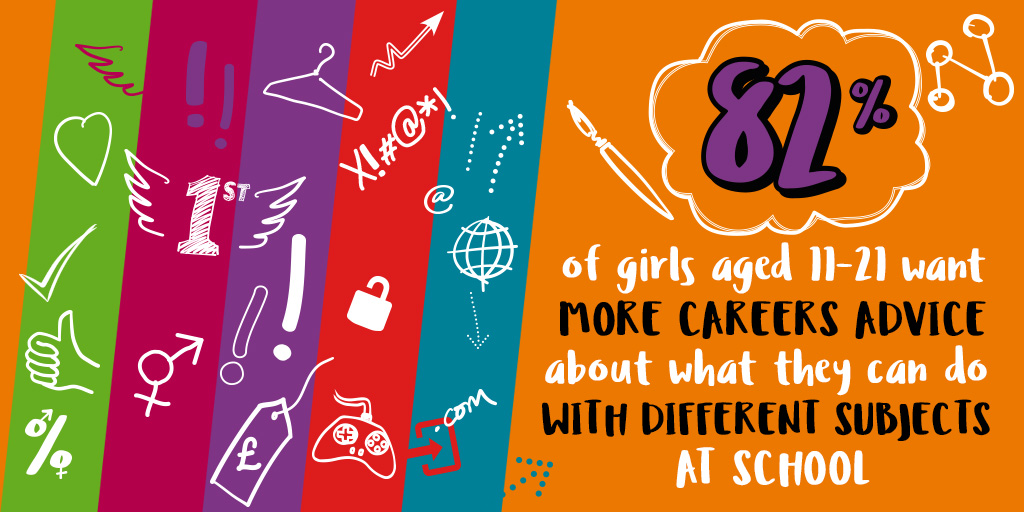 84% of girls aged 11-21 expect equal opportunities with men at work in the future and think childcare should be shared equally between parents.
95% of girls aged 11-21 said the advertising industry should show more positive diverse representations of girls and women.
Read the full 2017 report
Past Girls' Attitudes Survey reports
Read our previous reports to find out what girls think.