Advocates
Our advocates influence the direction of Girlguiding's advocacy and shape our research
The advocates seek change to improve all girls' lives.
The advocate panel gives girls a platform to use their voices and seek change at the highest levels. Our advocates are a group of Girlguiding young members aged 14 to 25 that lead the direction of Girlguiding's advocacy and research.
Applications are open
We're currently recruiting for new advocates! If you're a Girlguiding member aged between 14-25, apply now to speak out about the issues affecting girls and young women today.
Apply now
What do advocates do?
Advocates talk to MPs and other politicians, act as media spokespeople for Girlguiding and speak at many types of events.
They learn new skills and discuss issues that matter to them and their peers. They have focused on body confidence, the representation of girls and women in media and politics, education, violence against women and girls, young people's mental health, and loads more! All of the advocates come to the group with different perspectives and ideas but they are all passionate about issues that affect girls and young people.
Here are some examples of what he advocates do.
Our advocates take action against sexual harassment in schools - they put pressure on the government to take action got heard. As a result, the government launched an inquiry. We continue to call for more action.
Our advocates speak out about online harms- they marked Safer Internet Day 2022 by speaking at an event in parliament on the importance of a safe and positive experience for children and young people online.
Our advocates lead the Girls' Attitudes Survey - they shape the questions and they make sure people in power hear what girls told us by speaking to the media, contacting politicians and writing blogs.
Our advocates attend party conferences - they attend important parliamentary meetings and events to provide evidence of what life is like for girls in the UK.
Our advocates represent Girlguiding on the British Youth Council- our delegation works with the other BYC young delegates to campaign for change and to improve young people's lives.
We have recently merged our British Youth Council delegates with the advocates to have just one youth panel so all panel members more opportunities to speak out on issues they care about. If you would like to find out more, please email [email protected]
How to get involved
We recruit new advocates each year in September so check back here for updates. In the meantime, if you want to find out more, email [email protected]
Meet the advocates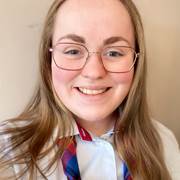 Abbie, 19, Scotland
Abbie cares about: Mental health and well-being, youth work and promoting youth voices.
'As an advocate I hope to be able to ensure girls and young women's opinions are heard where and when it matters. I also want to inspire and empower other young people to feel confident and speak out about issues which affect them. I am looking forward to representing Girlguiding on a national level and hopefully making a real difference to the lives of girls and women!'
Alice, 16, Anglia
Alice cares about: Equality for disabled people and woman in sport and STEM.
'I wanted to join the advocate panel to try and create positive change for disabled people that are often overlooked. I often see on social media people being left on trains, and other horrific events and I want them to never have to be tweeted again.'
Amanda, 17, Scotland
Amanda cares about: Women in STEM, period poverty and food waste.
'I'm a young leader at a local Brownies unit, and it's been so inspiring encouraging young Brownies, who aren't very confident, to join in with the activities. It feels great to give back to the Girlguiding community, an organisation which once helped me. To have the opportunity to do this on larger scale, on a national scale, is so amazing. I want to inspire and empower other young people to speak out about issues affecting their lives, regardless of who they are or where they come from.'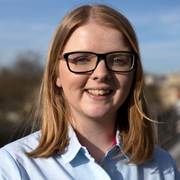 Caitlyn, 22, Belfast
Caitlyn cares about: Climate change and a more sustainable future.
'Being a part of the Girlguiding advocate panel allows me to have a voice and represent women across the UK to different media outlets, alongside different organisations. I can't wait to get started on the different opportunities and back the Girlguiding campaigns and see the change it will bring to society.'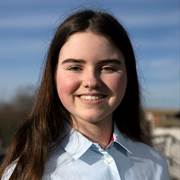 Eibhlinn, 15, Ulster
'As an advocate, I want to help create a world in which every person is treated as an equal and provided with the same opportunities and education in life. Girlguiding has been a constant source of joy for me and I hope to be able to be a voice for the young women who may not have the chance to speak out about issues that are important to them. I want to encourage young women to realise the value in their opinion and to take on more leadership roles in society today.'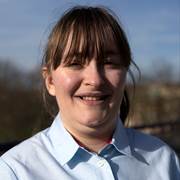 Ellan, 24, North East
Ellan cares about: Mental health, disability inclusion, acceptance and accessibility, and gender equality.
'The advocate panel is the opportunity for me to use my voice to share my opinions and ideas, but also the opinions and ideas of the thousands of Girlguiding members across Britain. To talk about the issues that are important to young people; mental health and disability, gender equality and the environment. I want to use my time on the panel to bring change, both in attitudes and practice.'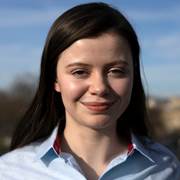 Emily, 16, North West
Emily cares about: women in sport, period poverty and equal representation and opportunity.
'Girlguiding encourages and empowers and has instilled in me the confidence and passion to speak out and fight for positive change. I am thankful for the opportunity to work with the panel to confront the problems we as girls and young women face, representing the voice of Girlguiding. I am passionate about ensuring equality of opportunity and access to safe spaces, while working to create a better and safer world. I hope to inspire and empower girls to speak out, and to make a real difference in the way feminism, girls and women are perceived.'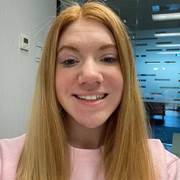 Erin, 20, Scotland
'Being an advocate gives me the opportunity to meet with like-minded people to learn about and advocate for the issues that young people, particularly young women and girls, are most passionate about.'
Francoise, 22, Anglia
Francoise cares about: Equality in the workplace, inclusivity and diversity and promoting self-confidence in young women.
'I want to inspire and empower young women to feel confident in every aspect of their lives and promote the ideology that a positive and confident mindset will foster success. Being a part of the advocate panel is an honour - we are rarely given such a platform which allows us to take part in campaigns and help actualise real change that will benefit current and future generations for the better. Being an advocate will allow me to voice my opinion on important issues that are affecting young women and girls, help create a sustainable society and, with the other advocates, be part of the Girlguiding legacy.'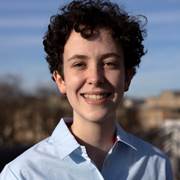 Hannah, 16, Anglia
Hannah cares about: the climate, LGBTQ+ rights and mental health.
'As an advocate, I am interested in helping young girls feel confidence in who they are throughout their entire lives and show the place LGBTQ+ people have in Girlguiding and the UK. I also hope to inspire those around me in my local Brownie unit and my school peers to show the positive change young people can create.'
Hawa, 20, Anglia
Hawa cares about: maternal and child health.
'Being an advocate gives me the ability to draw attention to such problems as maternal and child health. It also allows the opportunity to meet with like-minded people, passionate about lobbying for solutions to these issues.'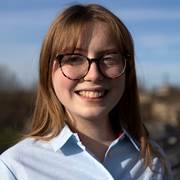 Henrietta, 17, Midlands
Henrietta cares about: Getting girls involved and interested in social action and politics, combatting fast fashion, and representation of girls from diverse and rural communities.
'Being an advocate will give me the platform to inspire girls to confidently make a change, whether that is about improving opportunities for under-represented groups such as women, LGBTQ+ members or people of colour or simply encouraging people to care about issues such as the environment. Girlguiding is the perfect opportunity for me and other young women to speak out for those who feel silenced.'
Kate, 24, LaSER
Kate cares about: The environment, encouraging women into leadership roles and intersectional feminism.
'I applied to be an advocate because I wanted to encourage young girls and instil the confidence in them to aspire to become leaders of the future and empower them to change the world around them. Being able to speak out on issues girls and young women care about to those in positions to make change is a fantastic opportunity.'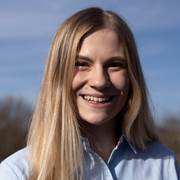 Katie, 19, North Wales
'The advocates provides me with an exciting opportunity to speak out on the challenges facing young people today, particularly in relation to their mental health. I aim to inspire positive change to enable young women to strive for the future they want alongside promoting the importance of equality within society.'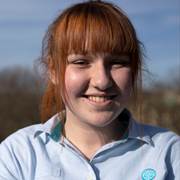 Katie, 15, North East
Katie is 15 and from North East region.
Lauren, 21, North West
Lauren cares about: The environment, equality of physical and mental health conditions, promoting youth social action.
'As an advocate I hope to be able to make a tangible difference to the lives of girls across the country and represent their views effectively. Being a member of the panel will allow me to campaign for the issues which I, and other girls my age, are passionate about, such as providing more education about climate change and sustainability in schools.'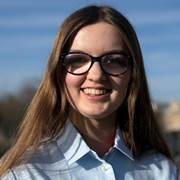 Lucy, 16, South West
'I applied to be an advocate because it offers me an incredible opportunity to work with likeminded people to get my voice, and other young peoples voices heard, and to create a change that I hope will bring about a positive difference in people's lives. I want to inspire people to campaign for issues that they are passionate about to bring about a better and safer world. I have seen first hand the benefit of Girlguiding and am honoured to represent it on a national level.'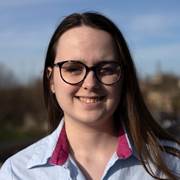 Madeline, 23, South West
Madeline cares about: Gender equality and making sure girls and young women are treated fairly in all aspects of life.
'I love being on the advocate panel because I have the opportunity to represent Girlguiding and its members on a national level and make sure their voices are heard. I am looking forward to working on the changes that girls and young women want to see and to making a real difference!'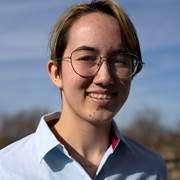 Mary, 17, Midlands
'To be able to represent and speak on behalf of myself and others with similar problems is an honour and the want and need for change in the lives of young girls and women is very much present. I'm very glad to be able to help change it for the better as an advocate!'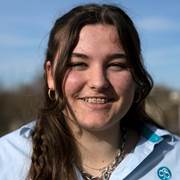 Megan, 17, South West
Megan cares about: Climate change and fast fashion.
'Being on the advocate panel gives me an opportunity to use my voice for change and speak up about what truly matters to me and young women across the UK. Hopefully progress can be made with crucial topics like climate change, fast fashion and the rural-urban divide.'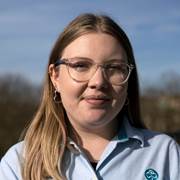 Megan, 19, LaSER
Megan cares about: LGBTQ+ inclusion and diversity in the media.
'For me being on the advocate panel means I can give young women a voice and work towards making progress towards an inclusive society, where acceptance is the forefront of society.'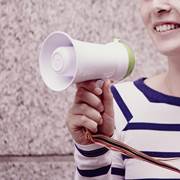 Niamah, 16, Anglia
Niamah cares about: online safety for girls and changing the perception of women in media and throughout history.
'As an advocate, I want to build upon the work of Girlguiding and continue to provide girls with a safe space in which they can express themselves freely. I also look forward to reframing the narrative surrounding women in the media.'
Phoebe, 22, South West
Phoebe cares about: Online safety for girls and young women and creating a safe space for girls to grow and feel secure in their local area.
'As an advocate, I am passionate about making the world a safe place for girls and young women to grow up in - whether this means giving them local places to play or lobbying for a greater representation of women in the media. I am looking forward to working with the other advocates, as well as those in power, to change the things girls are worried about.'
Girls making a difference