4 reasons why it's great to volunteer
Watch our volunteers share why they're glad to be part of guiding
Helen, Girlguiding digital team
11 October 2018
Everything we do for girls – all the badges, trips away, adventures and activities – wouldn't be possible without all the amazing women and men who volunteer their time to make guiding happen.
And it's not just the girls who benefit from being a part of Girlguiding. Our volunteers tell us that helping out is hugely rewarding. They try new things, have a tonne of fun and really make a difference in the lives of girls and young women.
But don't take our word for it!
We asked our volunteers what motivates them to give time to guiding. Hear from Lucy, Jo, Joanne B, Julietta, Joanne R and Nicola as they share their top 4 reasons why guiding is a great place to volunteer.
1. These girls can!
From Rainbows to Rangers, the girls and young women in guiding are all amazing. As a volunteer, you just need to be yourself to be their role model, their cheerleader and their coach as they learn, grow and develop.
2. It's just so much fun
If you need a break from the 9 to 5, there's nothing like spending time camping, creating and laughing with our members to bring a smile to your face.
3. Guiding fits around your life
Volunteering with us is fully flexible – you decide how much time you give. Whether you can help weekly, monthly or just for special events, there's loads of different ways to get involved.
4. Find fantastic friends
The adults in guiding are just as incredible as the girls! Share once-in-a-lifetime experiences, make memories and meet people, not only in your local community but around the world.
The benefits of volunteering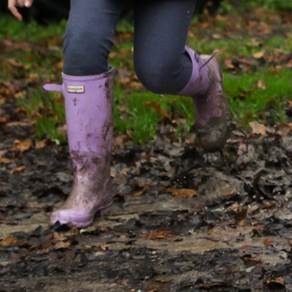 Carolyn Moore
Volunteer with 1st Connaught Rainbows in Bristol
'I'd definitely recommend volunteering. Every week, after a Rainbows meeting, I feel I have accomplished something great. We've got lots of exciting activities and games planned with the girls'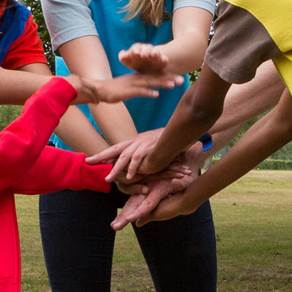 Zunera Ahmed
Volunteer in Bristol
'One of my friends volunteers for a Girlguiding group and recommended it. Volunteering is a good opportunity for me to gain new skills and come up with activities for the group.'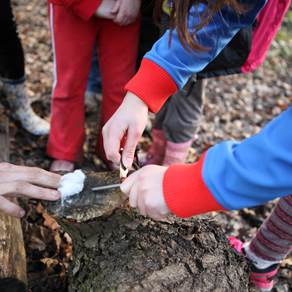 Viv Shakesaft
Leader with 9th Berwick Rainbows
'It's great working with the girls and we've got lots of exciting activities lined up. I really enjoy being a Rainbow Leader because of the difference you make. The girls come into Rainbows shy and go on to Brownies confident.'
Volunteer for us
Want to get involved? Register your interest with us and join our fantastic network of volunteers.