I saved my local unit from closing when I was 18
Leader Ellie, 18, tells us what it's like running a unit at a young age
When Ellie was just 18 she became the leader of her local Rainbow unit and saved it from closing.
Here she talks to us about the highlights – and challenges – of leading a unit at a young age. We especially loved hearing about the inspiring moments she's had along the way, courtesy of her Rainbows.
Tell us a bit about you
I first became involved in Girlguiding as a Rainbow and went on to Brownies, but decided to go to Sea Scouts to follow my passion of sailing. I returned to guiding at 14, as a Duke of Edinburgh volunteer at a Rainbow unit. I looked forward to it every week and undertook my Young Leader Qualification. When I had completed my DofE I made the decision to stay on. However a change in unit was needed due to personal commitments. In my new unit, I found the leaders very supportive so when I reached 18 I started the Leadership Qualification. I set myself the goal of one day being a unit leader.
How did you end up taking over a unit?
One of my biggest highs in my Girlguiding journey was at the age of 18 being asked to take on a unit, which was at risk of closing.
My first obstacle was that I needed another adult to allow me to run the unit meetings, so I turned to the person who has always been there to help with any goal I set myself - my mum. Luckily she said yes, so now we run the unit together.
A low point of taking over the unit was all the plans I had were limited by lack of funds. I was lucky enough to have had amazing unit leaders to look up to and I wanted girls in my unit to have the same opportunities - such as experiencing camp. To overcome this disappointment, I applied for grants to many local organisations. The high was that I secured funds to provide resources for the girls.
What do you enjoy about being a leader?
Over the last 12 months there have been many rewarding moments in this role, which have included watching the girls grow and develop, becoming more confident. It has been lovely that word of mouth from parents has given my unit an outstanding reputation in the village, which has led to the number of girls in the unit doubling and a joining list forming from the age of 4.
What's been your best moment so far?
By far the best moment as a leader was when my unit completed an equaliteas activity allowing the girls to dress up as a woman who inspired them. A Rainbow came dressed up as me along with my name badge and badge tab; stating that I inspire her because I am the best leader and a lovely person giving them fun activities to do.
This brought a tear to my eye and made all the challanges I've had over the last 12 months' worthwhile.
What's been your main challenges?
The main challenge I encountered in the first few months was parents not addressing issues with me because of my age. This was overcome by parents being redirected to me by other members of the leadership team and it being reiterated that I was the unit leader. I found this worked well as parents learn to trust me and my knowledge of Girlguiding.
Another challenge I faced was the realisation that due to my age my life skills aren't the same as older leaders, so I found having difficult conversations with parents or other leaders very hard. I have overcome this with the support and guidance of an older member of my leadership team, and experienced guiders in my division. With this help I have gained a lot more confidence in these situations.
How has being a leader changed you as a person?
Over the last 12 months I have seen myself change a lot as a person. Before being a unit leader, I was less confident, shied away from public speaking and found it difficult to delegate. I have seen my confidence grow to a point where I feel happy to engage in difficult conversations both in and out of Girlguiding; I have found that outside of Girlguiding my public speaking skills have developed and this has made it easier giving presentations at university. Delegation is a lot easier now as I realise what the role of a leader is.
Ellie, 18
Leader, 1st Beaudesert Rainbows
My favourite thing about Girlguiding is having fun adventures and making new friends.
Volunteer for us
Want to get involved? Register your interest with us and join our fantastic network of volunteers.
The benefits of volunteering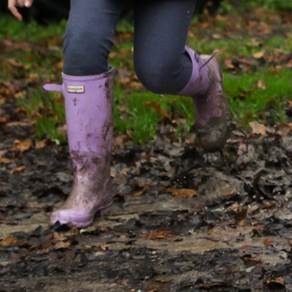 Carolyn Moore
Volunteer with 1st Connaught Rainbows in Bristol
'I'd definitely recommend volunteering. Every week, after a Rainbows meeting, I feel I have accomplished something great. We've got lots of exciting activities and games planned with the girls'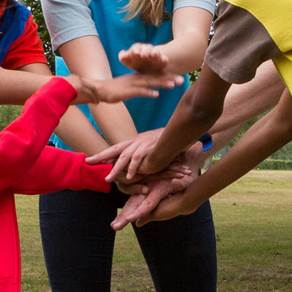 Zunera Ahmed
Volunteer in Bristol
'One of my friends volunteers for a Girlguiding group and recommended it. Volunteering is a good opportunity for me to gain new skills and come up with activities for the group.'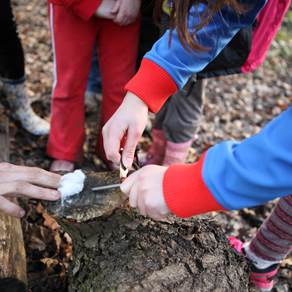 Viv Shakesaft
Leader with 9th Berwick Rainbows
'It's great working with the girls and we've got lots of exciting activities lined up. I really enjoy being a Rainbow Leader because of the difference you make. The girls come into Rainbows shy and go on to Brownies confident.'
Volunteer for us
Want to get involved? Register your interest with us and join our fantastic network of volunteers.