I enjoy using my science background at Brownies
Finding time to help may seem like a challenge, but Assistant Brownie Leader Catherine tells us it's doable - and very rewarding!
By the time my first meeting as a volunteer finished, I was called Silver Owl. I've never looked back!
I'm a cardiac physiologist and specialise in cardiac ultrasound, which means I get to look at hearts all day. I take both still and ultrasound images of the heart and take lots of measurements. I work three days a week and go to Brownies on Thursday, which I really look forward to.
Giving guiding a try
I was never a Brownie or Guide, which I regret. When my daughter Arwen was a Rainbow, a Brownie Leader friend asked if I'd like to come along and help out. I wasn't sure I'd be any good but my husband pointed out that if all Rainbow Leaders had felt the same, Arwen wouldn't have a unit to go to. So I went to Lurgan Brownies one night and really enjoyed it - by the end I was being called Silver Owl!
Promoting science to young girls
I often use my lunchtime at work to prepare for Brownies. On one Valentine's Day, for example, I organised a program on exercise and its effect on heart rate. More fun and interesting than just making Valentine's cards!
I am also a Science, Technology, Engineering and Mathematics (STEM) Ambassador in schools. I'm a great believer in promoting science to young children - especially girls - who are unrepresented in this field.
Being a Brownie Leader ties in brilliantly with my science background. Brownies are the perfect age to be open to the world around them.
My best science-themed experience
My best science-themed night was when the Royal Institution came along to film us, as part of a project showing how fun and cheap it is for kids to do science at home. We did a great chemistry experiment by turning cream into butter and whipped cream. We then ate the whipped cream on yummy scones with jam. The girls loved seeing themselves in the film, which was published online.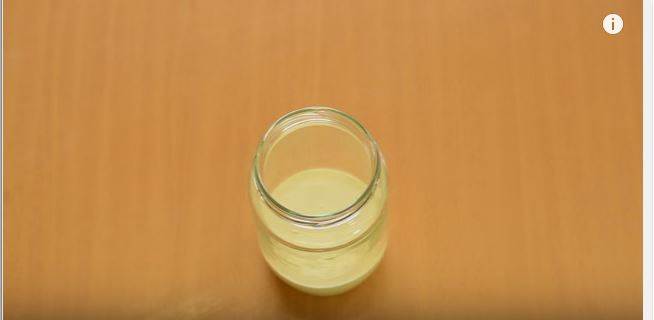 I love being a Brownie Leader, and so I'm glad I volunteered. My work as a cardiac physiologist can be very serious and it's great to be able to interact with the girls and just have fun. I'm part of an amazing and friendly team of Leaders, and I've done some incredible things. Not many people can say they've slept under a dinosaur in Belfast Museum - twice!
Volunteer for us
Want to get involved? Register your interest with us and join our fantastic network of volunteers.
The benefits of volunteering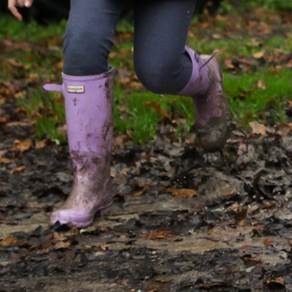 Carolyn Moore
Volunteer with 1st Connaught Rainbows in Bristol
'I'd definitely recommend volunteering. Every week, after a Rainbows meeting, I feel I have accomplished something great. We've got lots of exciting activities and games planned with the girls'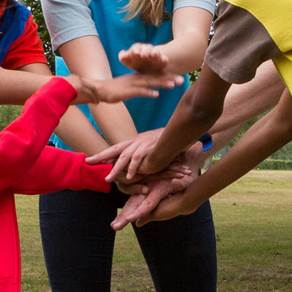 Zunera Ahmed
Volunteer in Bristol
'One of my friends volunteers for a Girlguiding group and recommended it. Volunteering is a good opportunity for me to gain new skills and come up with activities for the group.'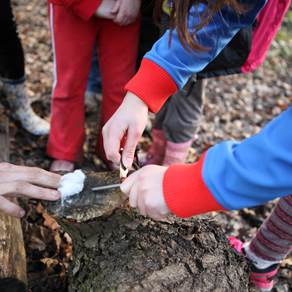 Viv Shakesaft
Leader with 9th Berwick Rainbows
'It's great working with the girls and we've got lots of exciting activities lined up. I really enjoy being a Rainbow Leader because of the difference you make. The girls come into Rainbows shy and go on to Brownies confident.'
Volunteer for us
Want to get involved? Register your interest with us and join our fantastic network of volunteers.