7 women making waves in STEM
The women breaking down barriers and leading the way for the next generation in Science Technology Engineering and Maths (STEM
Zoe, Girlguiding Digital team
28 November 2018
Think STEM is just for boys? Think again.
For years, STEM-related jobs have been dominated by men. But, as women increasingly shine brightly in jobs traditionally thought of as 'for boys', that's starting to change.
However, still only 3% of girls aged 7-10 say they would consider a career in engineering and 20% of girls aged 11-21 think physics is more for boys. So we're working with engineering experts Amey to inspire the next generation of women engineers.
We asked Amey to share their top seven women currently shining brightly in the world of STEM – both within Amey and across the sector. These are the women breaking down barriers and lighting the way for others to follow. And we're proud to say some of them are guiding members too!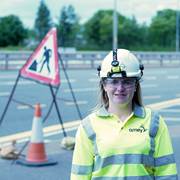 Isla Buchanan
Civil engineer
Isla took a summer job with Amey as a student Engineer in 2006; fast forward to 2018 and she's a Senior Project Manager. In that time, she's worked on highways across all sorts of teams - site supervision, structures, roads design, the laboratory, operations, Intelligent Transport Solutions. In between all that, she still finds time to be a Girlguiding volunteer.
To girls interested in STEM, Isla says 'Both my physics and guidance teacher tried hard to put me off taking STEM subjects for Standard Grades - "girls don't make good engineers", "you're restricting your options, not much you can do with the STEM subjects". Thankfully I was super stubborn and this along with a couple of supportive teachers – Mr Bell & Mr Borthwick - I stuck to the "boy subjects" and became an Engineer. Think of the line from Thunderation (a guiding campfire song!) with determination we create a sensation; be determined and don't be put off by others. #GirlsCan'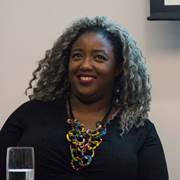 Dr Anne Marie Imafidon MBE
Maths prodigy
Dr Anne Marie Imafidon passed her computing A-level at just 11 – the youngest girl ever. At just over 20, she received her Master's in Mathematics and Computer Science from Oxford. Since then, she's brought her numeracy skills to Goldman Sachs, Hewlett-Packard and Deutsche Bank.
She's also the co-founder of STEMettes - a social enterprise inspiring the next generation of young women through free, fun and food-filled experiences (what's not to love about that?).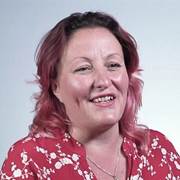 Lisa Ingram
From receptionist to head of business
Lisa started working at Amey as a receptionist. Since then she's worked her way up to be Amey's Head of Business Improvement for Highways. Lisa wants other girls and young women to know that working in STEM is open to them too. So, she's taken a lead role in Amey's Educating the Educators programme. The initiative delivers STEM education in schools and supports teachers to inspire students about STEM careers.
She says 'Industry needs to have a more hands-on role. I need like-minded colleagues to share my passion for spreading the word about engineering as a rewarding career for both girls and boys alike – and then perhaps we can start to shift the depressingly recurring pattern of thought about "engineering not being for girls".'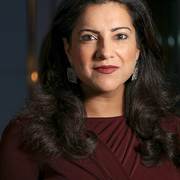 Reshma Saujani
Founder of Girls Who Code
Former lawyer Reshma Saujani is founder of Girls Who Code, a non-profit organisation aiming to close the gender gap in technology. It's all about inspiring, educating and equipping girls with the computing skills to pursue 21st-century opportunities.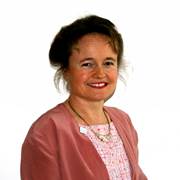 Pip Ayton
Bridge Manager for Scotland TranServ
Pip's day job involves the overseeing of the inspection and maintenance of about 1800 bridges in Scotland – which is certainly no mean feat! Pip has long been a supporter of women in STEM. As a STEM ambassador she brings the subject to life for young people in and outside of the classroom. She's also the former president and a stalwart supporter of the Women's Engineering Society.
Edwina Dunn
Data scientist and entrepreneur
Quite simply, Edwina Dunn changed the way we shop. Together with husband Clive Humby, she founded consumer insights consultancy Dunnhunby – the company behind the creation of Tesco's Clubcard. The world's first supermarket loyalty card. More recently Edwina's been turning her attention to providing female role models for both male and female students through her project The Female Lead. To further inspire more young people into STEM, Edwina recently launched the app Future Finder, which links A-level subject choices with STEM jobs.
Harriet Green OBE
CEO and Chair of IBM Asia Pacific
Uber successful British businesswoman Harriet Green is currently chair and CEO of IBM Asia Pacific. At IBM, she previously led three IBM business divisions: the Internet of things, customer engagement and education businesses. In 2017 The Financial Times ranked Harriet No. 6 in their HERoes ranking: Champions of Women in Business list. The HERoes lists celebrate company leaders who support women in business.
Find out more about why Amey think it's important to engage girls with STEM from a young age, and their work with us, in this article on the Amey website.
Get inspired with our Innovate skills builder
Our Innovate skills builder, co-sponsored by Amey, is all about exploring ideas, experiments and problem solving – just the skills you need for a career in STEM.
Join us in giving girls opportunities