12 ways to celebrate International Women's Day
From silly and simple to educational and inspirational, celebrate International Women's Day with these activities on 8 March
Zoe, Digital team
04 March 2019
Let's hear it for the girls
Friday 8 March is International Women's Day, a chance to celebrate girls and women everywhere. Wondering how to get involved? Here are 12 awesome activity ideas to get you started. Some are from our friends at International Women's Day, some are from our new programme and others are just-for-fun.
The day is all about highlighting the social, economic, cultural and political achievements of women, while calling for gender equality around the world. So let's get cracking.
Just-for-fun
Simple ways to mark the day.
1. Wear purple
Wear something purple, the colour of International Women's Day. Purple has been linked with women's rights ever since the suffragist movement adopted the shade in the early 20th century. 💜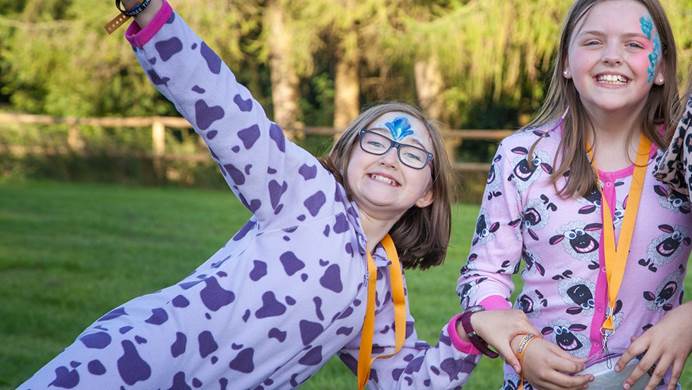 2. Dress as your hero
Who's your superhero? Make a costume and dress up as a woman who's a hero to you. It might be Michelle Obama, Hermione Granger, your gran, carer or even your Girlguiding leader! Any girl or woman who inspires you.
3. Shout out on social media
Share your photos, thoughts and what you're up to with #IWD2019
Ideas from International Women's Day
International Women's Day have put together lots of activities to get girls and young people involved. We've picked our favourites below. You can take a look at all these and more in these International Women's Day activity cards. Check out their fact sheet too for more facts and figures about the day itself.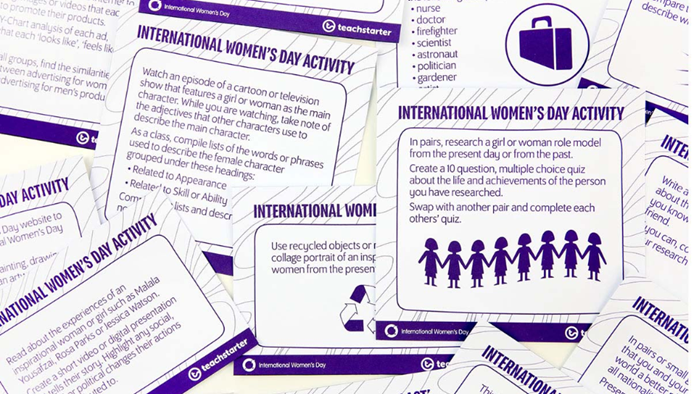 4. Interview a woman about her life
Write a set of interview questions to find out about the life experiences of a woman that you know. It might be a family member or friend. If you can, carry out your interview.
5. Write to your role model
Think about a woman or girl who is a strong role model for you. Write a letter to them, explaining what you admire and how they inspire you.
6. Share the story of an inspirational woman or girl
Read about the experiences of an inspirational woman or girl such as Malala Yousafzai, Rosa Parks or Jessica Watson. Create a short video or presentation that tells their story. Highlight any social, cultural or political changes their actions have contributed to.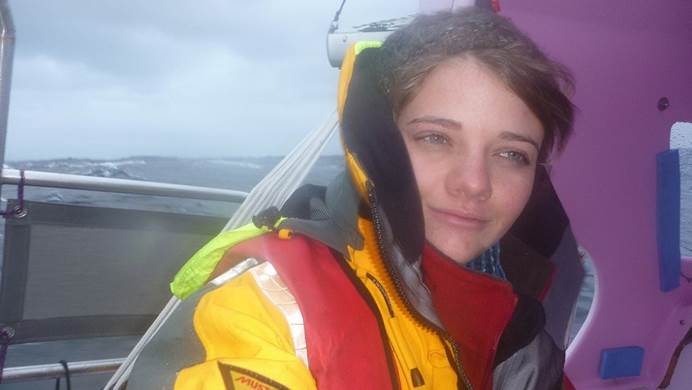 6. Create a comic
Create a comic strip with a girl or woman as the main character. Tell the story of how she overcomes adversity
Interest badges to try at home
From how to make the world a better place to recognising your rights, explore issues highlighted by International Women's Day with interest badges from our new programme.
8. Be your own superhero
If you're a Rainbow, make the world a nicer place by being a helping hero at home, in your community or by helping the planet. Find out about the Helper badge.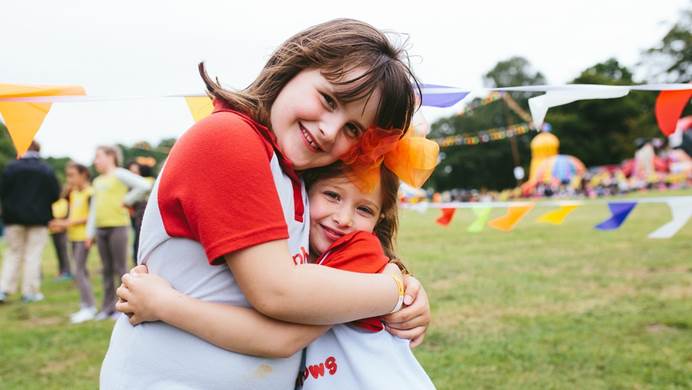 9. Get to know your rights
Rights help keep our society fair and equal. Over time, there have been lots of changes to the law to try to make sure girls and women aren't treated differently because of their gender.
Guides can explore more about rights with the Human rights interest badge and Rangers can dive deeper with the Women's rights interest badge.
10. Girls speak out
Speaking out draws attention to something that's wrong - or that you think is great and want to shout about. Brownies spread the word, speak out and make a difference with the Speaking out interest badge.
Take it further in a unit
There's lots of change-making activities to do together in a unit too.
11. Be a change-maker
Find out how to identify issues in your local community and take action to change things for the better with our Make change skills builder.
12. Be an influencer
Learn how to identify decision makers and gain the skills to influence them on the issues you care about with our Influence skills builder for units to do together.
More fun things to do
Looking for more fun things to do? Go to our badge finder to explore all the badges, activities and awards you can do.