And the winner of Girlguiding's Best Pet is…
The results of our competition to find Girlguiding's Best Pet are in!
Girlguiding
04 December 2017
Guinea pig goes for gold
Earlier this year, together with our partner Pets at Home, we launched a search to find Girlguiding's Best Pet. Thank you to everyone who sent in pictures – the team at Pets at Home really loved looking through your entries with us and meeting your pets. They highlighted what a special role animals play in many of your lives (and they're a cute bunch too).
It was a really tough decision but we can now reveal that the winner of Girlguiding's Best Pet is…Brownie Evie and Brian the guinea pig!
Brian is looked after by Evie, 9. She told us "He's the best pet to me as he's so calm and content. He likes nothing more than sitting on my lap having his fur brushed gently." Brian loves to eat lots of healthy foods, like hay and guinea pig nuggets, and Evie says his favourite treats are dandelions, apples and carrots.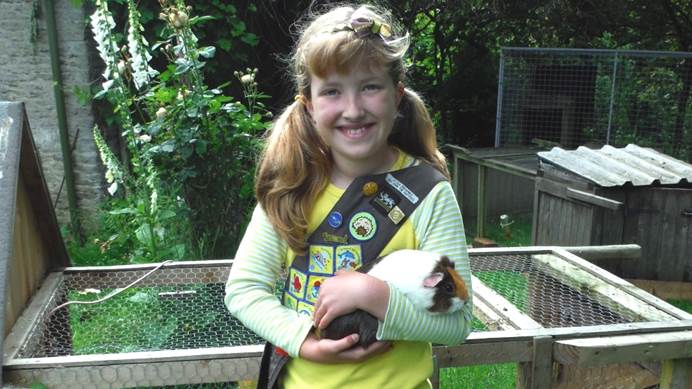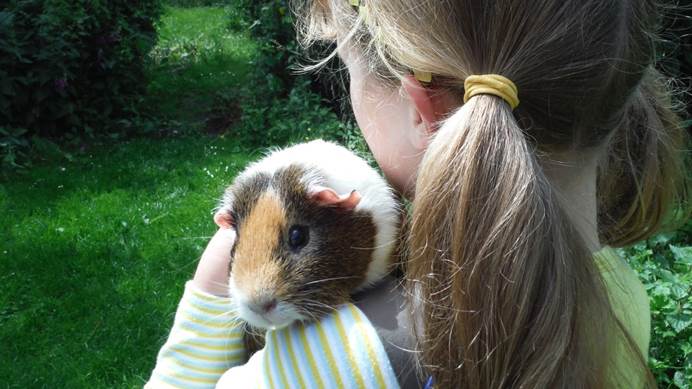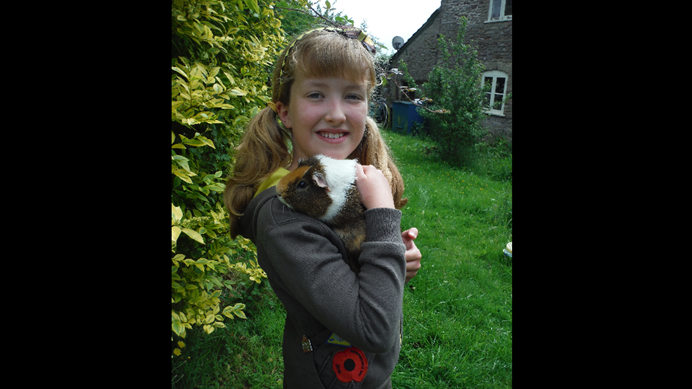 He's calm, friendly, small enough to handle, and as you can see he's very handsome! - Evie
Evie hasn't let Brian hog the spotlight for long though. On a recent visit to Hereford's Pets at Home with mum Tracey, Evie returned with another male guinea pig named Charlie - a little brother for Brian! Tracey tells us 'There were lots of excited squeaks when we introduced Brian to his new housemate! They are really close already.' We're sure that Evie, Brian and Charlie will get up to lots of exciting adventures together!
Five more of your furry friends
We loved all your entries - here's some more of our favourites.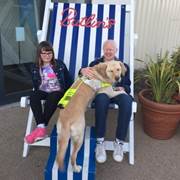 Ellie and Nan
Nan is not only a great pet but she also helps my daddy to be the best daddy too! My dad is blind and Nan is his guide dog. She guides him safely everywhere and if it wasn't for her he wouldn't be able to take me lots of different places including to Brownie meetings.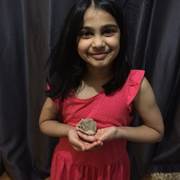 Shreya and Roger
My pet is the best pet in the world! His name is Roger and he is a cute, cuddly and adorable dwarf hamster. He is creamy coloured and loves peanuts.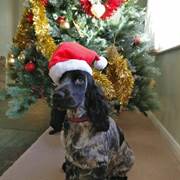 Emelia and Elsie
When Elsie is good she fetches the ball and she is very good at running around. When she is naughty she doesn't listen and she tries to climb in the dishwasher and go on the sofa!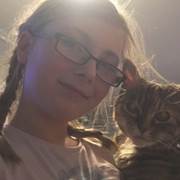 Isabelle and Squeaky
Squeaky is the best cat ever. I have autism and Squeaky calms me down and helps me make sense of the world around me. When I'm having a bad time Squeaky comes and nuzzles me, to let me know she loves me and she is there for me to stroke and hold.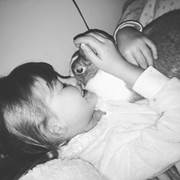 Dawn Louise and Lola
My pet is a rabbit called Lola. She is my very very best friend! I have only half a heart so I get sick a lot, and spent a lot of time in and out of the hospital, but my bunny is always there for me when I return.
Discover more of Girlguiding