The Queen and guiding
All about the Queen's history in guiding
In 1952, when Elizabeth II became Queen, she also became Patron of Girlguiding. But that wasn't the first time she'd been involved with us.
In 1937 a Guide leader called Miss V M Synge was invited to Buckingham Palace. she met Princess Elizabeth and Princess Margaret and met 14 of their cousins and friends. Together, they started 1st Buckingham Palace Guides. As a Guide, the princess hiked, made campfires, did first aid and played scavenger hunts.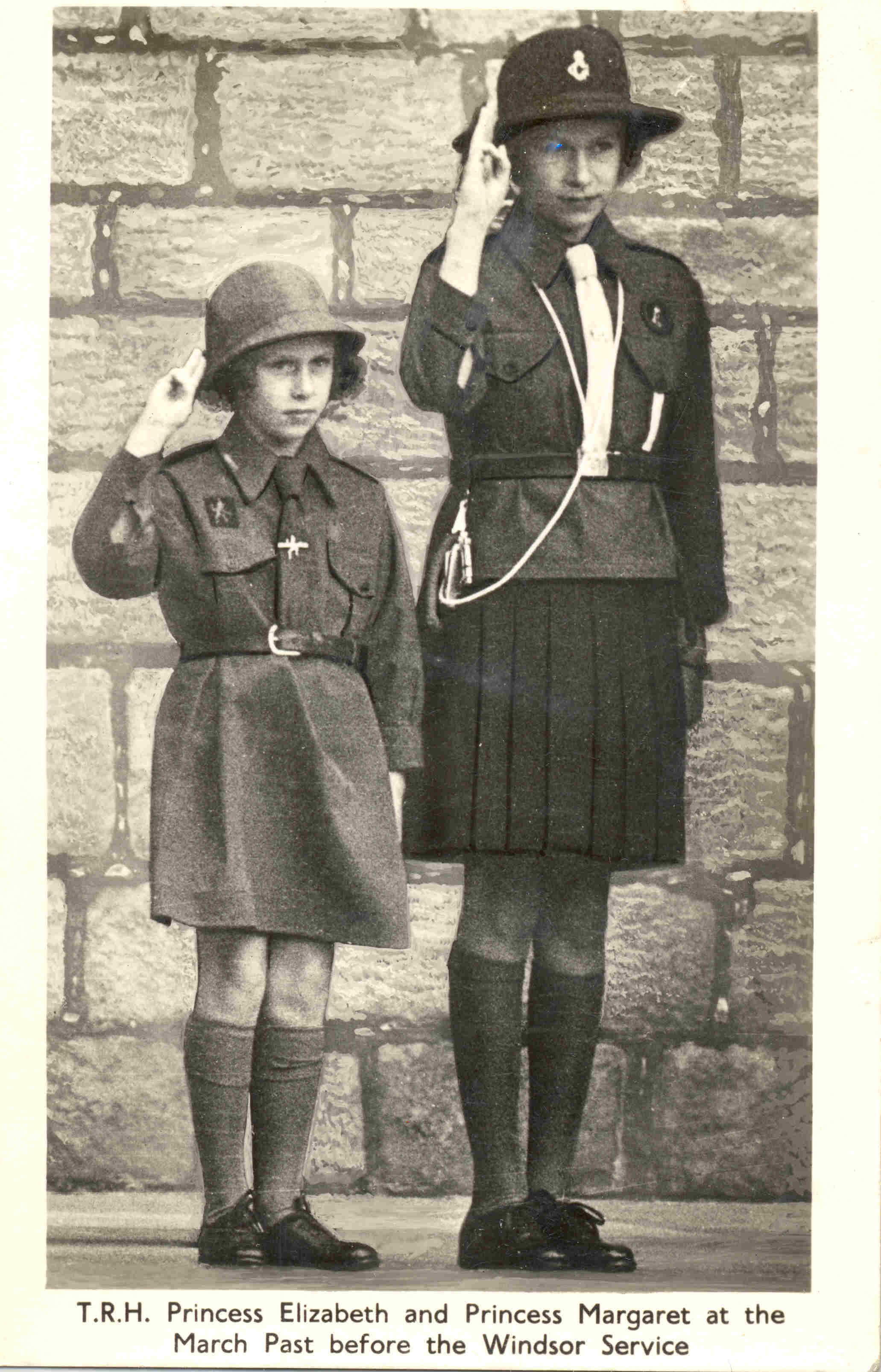 In 1942, during World War II, they Guide moved to Windsor castle. Elizabeth and Margaret kept guiding and helping with the war effort. When Princess Elizabeth turned 16, she joined Sea Rangers and she became Chief Ranger of the British Empire in 1946.
When she got married to Prince Philip in 1947, aged 21, two of her bridesmaids were former Buckingham Palace Guides and the ingredients for the wedding cake was provided by the Australian Guides.
While the core values of guiding have remained constant, I have been delighted to watch it evolve, led by the ambitions and needs of the girls of the day. – the Queen
Celebrating the Jubilee
There are many opportunities to celebrate this special year. How are you taking part?
Are you going to a beacon event? At least 70 beacons will be lit by Girlguiding members across the UK and British Guiding Overseas to mark each year of the Queen's reign. Find out if there's one near you.
There's also The Queen's Green Canopy. Groups across the UK will be planting trees to help the environment. Your unit can apply for a free tree to plant in October.
You can also get involved in the Big Jubilee Lunch on Sunday, 5 June as part of Thank You Day. Host your own street where everyone's invited and help bring communities together.
And don't forget the Jubilee topper activities you can do with your unit and do some of the activities the Queen did when she was a Guide.
We'd love to hear your Jubilee stories to. Email [email protected] to share your memories.
Whatever you're doing, tag Girlguiding on social media, buy Jubilee badges and, most importantly, have fun!
Do something unforgettable
There's always a way that you can get more involved with Girlguiding. We have events and opportunities for all ages across the UK and around the world.