Taking the lead
Women working with our partner the British Army tell us how guiding helped them take the lead
Girls in guiding learn all about leadership through our Lead skills builder.
Rainbows, Brownies, Guides and Rangers earn 6 staged badges as they develop their skills and gain the confidence they need to be an inspiring and effective leader. Our partner, the British Army, inspires girls to take the lead, with visits to unit meetings and activities at our national events.
We heard from some of the women working across the Army, about how their time in guiding helped them take the lead in their careers.
Captain Maddie, helicopter pilot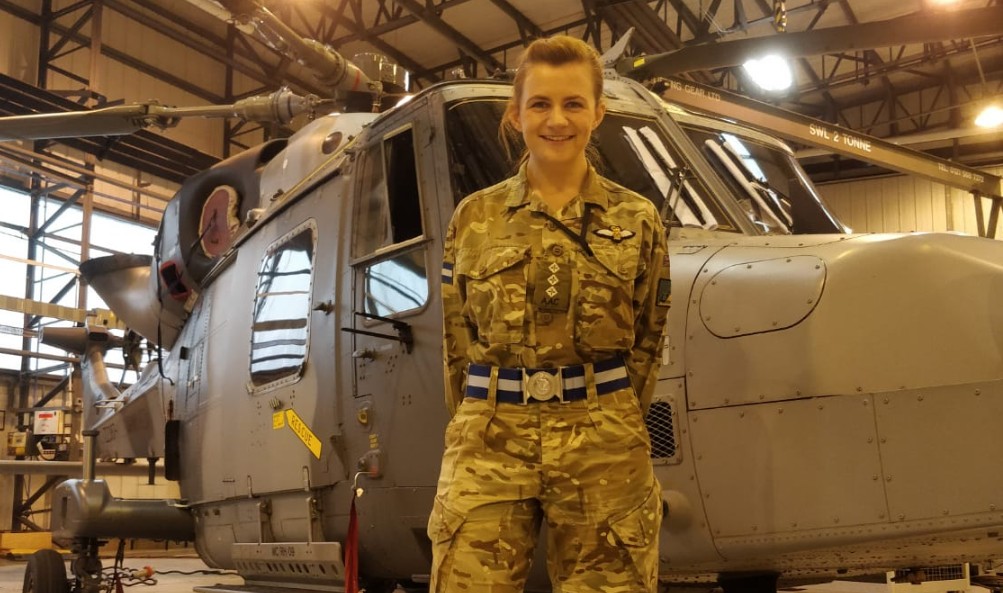 "I was in the Rainbows and the Brownies as a nipper and I think the experience of being involved in a group of like-minded people at such a young age has led the way to me having a career in the Forces. I'm still in training as a helicopter pilot, so every day is very different for me. For example, today I was in the simulator flying a mission under the watchful eyes of my instructor!
The highlight of this role to date has been flying at night on Night Vision Goggles and seeing in the sunrise. It's a sight that I imagine most people wouldn't be lucky enough to see."
Corporal Anna, Royal Military Police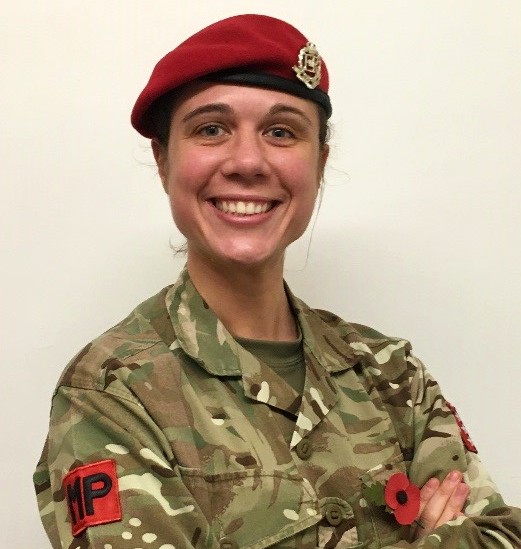 "My typical day is spent in the police station, working on case files and writing statements and reports for investigations. I go out on patrol, collect evidence, arrest and interview suspects and engage with the community.
I joined the Military Police as crime fascinates me. There are so many aspects to the role, from crime scene investigation to undercover roles. I was a Brownie and a Brownie volunteer. I absolutely loved it, and I learnt how to be a team player, and work with others."
Lance Corporal Laura, Musician
"I'm a Musician in the Army with the Band and Bugles of The Rifles. As a musician I play the clarinet in a band of approximately 35 musicians. We all work together to perform music at a variety of events from concerts, charity events and county shows, to parades through towns and cities around the world.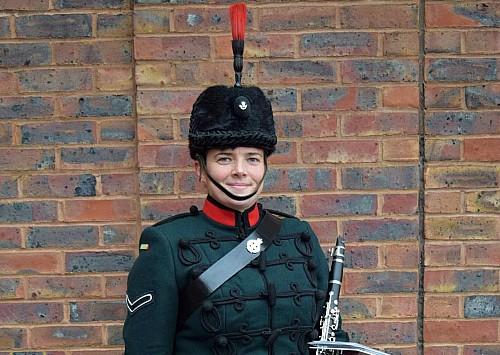 I'm very proud to have performed at The Royal Edinburgh Military Tattoo twice. My first time, on the first night of the show, when we marched over the drawbridge at Edinburgh Castle there were thousands of people sitting watching in the stands. When the crowd applauded at the end of our performance, it was an amazing feeling.
I've been a part of Girlguiding for as long as I can remember! I started as a Rainbow and just continued from there! Girlguiding gave me the chance to experience the great outdoors. This sense of adventure and outdoor life definitely helped prepare me for my life in the Army."
Learn to Lead
Girls can develop their confidence and their skills with the 6 stages of this skills builder
You might also be interested in