Lighting up London
Francesca Lang talked to us at Girlguiding about how her Brownie daughter, Ella, lit up The London Eye for Autism Awareness.
Where it started for us
Ella is 9 years old and was born by C-section after being very over her due date. She developed slowly over the years since birth, and has been under various specialists from around 3 years old.
Ella has been diagnosed with ADHD, Mild Tourette's, Dyspraxia, Developmental Disorder and an Intellectual Disorder. After many years of fighting, and seeing many consultants, we saw a top Professor at St. Thomas's Hospital.
We were told that Ella is a very complex little girl, and although she does not have Autism, she should be treated as though she has.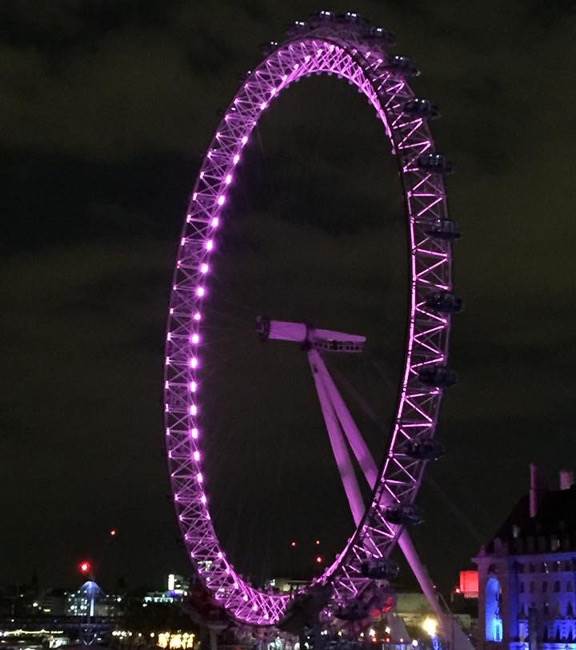 Girlguiding's role in Ella's life
Despite all these disabilities, Ella always wants to be involved, and being part of Brownies has helped her immensely.
With Girlguiding being an all-inclusive institution, which puts girls of all faiths and abilities at the forefront of what they do, we felt we wanted Ella to have the experience for which Girlguiding is best known for.
We made sure Ella joined Rainbows and then continued to Brownies. Her main helper, Jo Graysmark, is Brown Owl at her pack, and bonded a special relationship with her. I was also a Brownie and have fond memories of my time there.
Since Ella joined Brownies from Rainbows she has become more willing to participate with other Brownies rather than staying on the outside looking in within the group.
She has become more confident in that she will stay away from home going on Brownie camping holidays, and Brownie trips to places like Amberley Museum and Nowhurst Camp Site.
Ella particularly likes staying at Blackland Farm in East Grinstead. She has made friends within her pack, and all the girls look after Ella helping her participate fully and encouraging her in activities like the Canoe Regatta at Southwater Country Park.
In the time Ella has been in Brownies her confidence has risen and even though she still has many issues to deal with in her life she will always give over 100% and goes on every trip/event that takes place.
Brownies has been a huge influence on Ella and her pack and leaders are amazing and we can't thank them enough for all they do.
How we got to The London Eye
Due to Ella's behavioural problems, we were nominated by Autism Sussex to be put forward to Autism Parent Empower (APE). We felt the different views and ideas offered by APE would benefit us as a family.
Me and my husband, Michael, joined APE, which was founded over a year ago by Jo-Ann D'Costa-Manuel.
The charity is an early intervention training programme supporting children, adults and families living with Autism. Jo-Ann was inspired by her autistic son to found the charity; she wanted to highlight her family's personal journey, and give bring a positive change to those in a similar situation.
We were delighted to be invited to join their sessions. Initially, only a small number of families were chosen, but they has gone from strength to strength.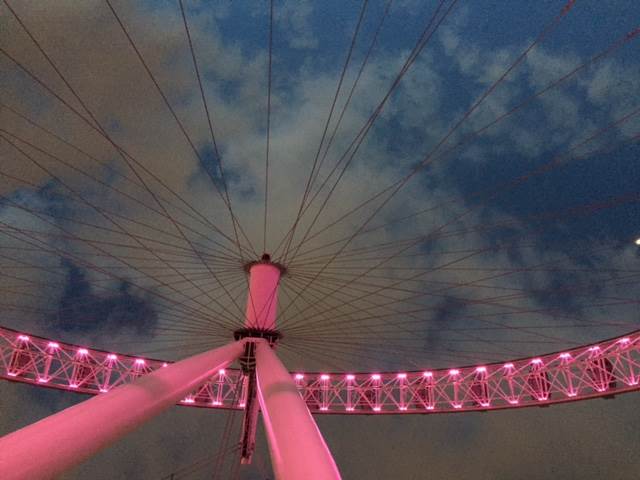 Light Up London
Jo-Ann invited Ella along to 'Light Up the London Eye' this year.
The idea is to light up famous landmarks around the world to raise awareness on a global scale in adults and children. We, as a family, have bonded a very special relationship with this amazing lady and she is an inspiration and it was an honour for us as a family and for Ella to be part of this huge event.
On the day
On the day we took Ella up to London early to show her the wheel and the surroundings. We hadn't told Ella about the trip beforehand to prevent her feeling anxious about it.
We walked around the area and we then met up with Jo-Ann and the other families. We were invited into see the London Eye 4D Experience which Ella enjoyed immensely.
It then got even more exciting, as we were asked if Ella would like to push the button along with Jo-Ann and a few other children. We were surprised that Ella was quite happy in going forward to do this; something like this would normally take some encouragement.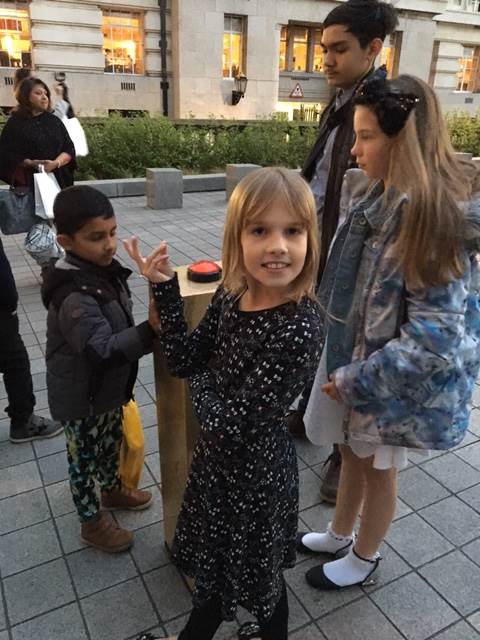 The all-important button
The button was set up and the countdown began . . .
10, 9, 8, 7, 6, 5, 4, 3, 2, 1 . . .
They pushed the button, and the London eye went pink for Autism.
Ella was super excited and kept saying: "I did that; I lit up London".
Now
We have struggled for many years getting the best for Ella.
In September 2017 she will be starting a new school; a special needs school which will meet her needs more than mainstream schooling (so, yet another challenge for Ella in her life). I am sure without the support of APE we wouldn't be where we are today.
Being part of Brownies continues to enrich Ella's life, and we're sure she'll continue up to Guides and Senior Section.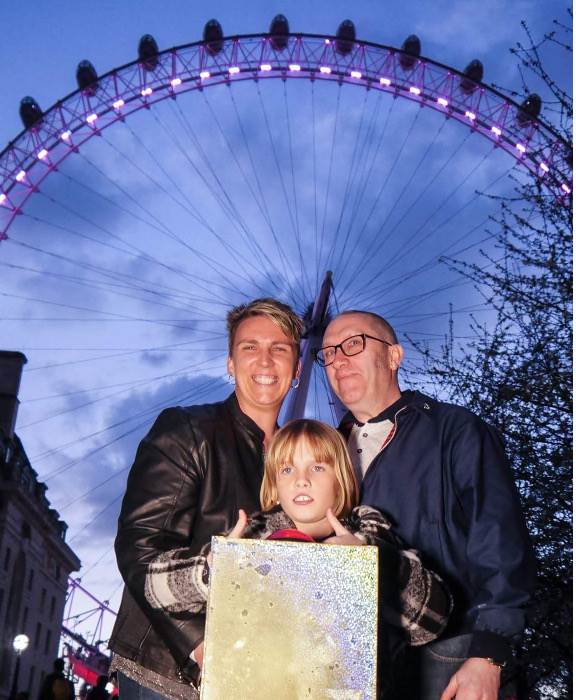 Girlguiding is making a difference