How Spark showed why everyone should join The Senior Section
Here are just a few of the ways that Spark demonstrated how awesome The Senior Section really is – and why you should join
Girlguiding Blogger
26 Feb 2016
You should definitely join The Senior Section if...
…you want to unleash your creativity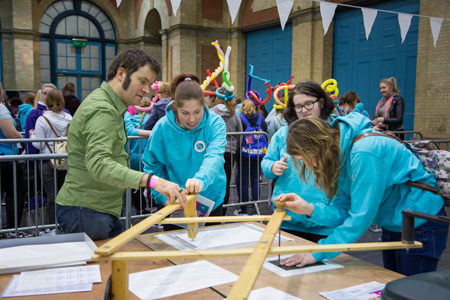 Spark proved that girls can be superheroes too with superhero mask making. For girls who had always thought that sketches in a notepad just weren't enough, there were giant drawing machines! There was a graffiti wall, upcycling, craft workshops and a photobooth.
One of the 1st Tunstall Brownies exclaimed, 'Face painting was my favourite. There are loads of things to choose from and a big event like this makes The Senior Section seem exciting!'
…you want to make a difference and look after others
Spark emphasised that The Senior Section is part of a global movement, with a social action wall, World Association of Girl Guides and Girl Scouts (WAGGGS) activities, information about international disaster relief and World Thinking Day messages.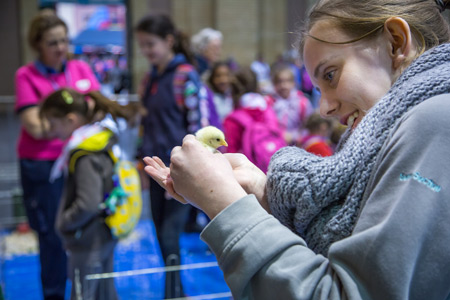 There was a petting zoo for those who love animals and great teamwork opportunities, such as the bike electricity generator.
…and you also want to look after yourself!
There were so many opportunities to get active – an assault course, bungee trampolines, a bouldering wall, a roller disco, canoeing, zorbing …tired after all that? Then how about relaxing with some yoga, arcade games, or an Indian head massage?
Spark also showed that The Senior Section is inclusive, as this member of 2nd Paddock Wood Guides highlighted, 'Being involved in guiding, and events like Spark, are really good for helping me to control my ADHD.'
…you want exciting new experiences and to learn valuable new skills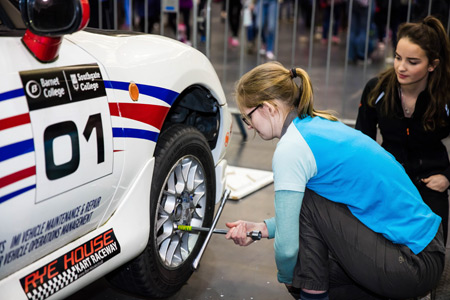 Spark gave people the chance to try loads of new things – Bhangra dancing, DJ workshops, car mechanics, a smoothie-maker bike, SGN pipework, a laser maze… Members of 1st Prestwood Rangers said, 'The Senior Section gives us opportunities we otherwise wouldn't have. Spark showed us guiding is bigger than you think!'
...you want to meet lots of new friends
A member of 1st Liphook Senior Section told us, 'I like being a member of The Senior Section because of the people – it's given me the chance to build long-lasting friendships.'

…you want to be empowered!
Spark proved that #GirlsCan take the lead with the blindfolded sensory trail, #GirlsCan do science in the DIY medical lab and #GirlsCan look after themselves with the self-defence workshops.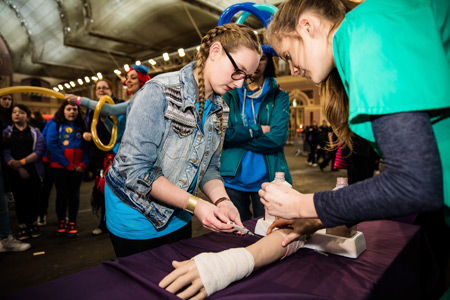 Members of 2nd Paddock Wood Guides told us, 'The best things about Spark are the challenges and badges, which give us a sense of personal achievement. We're looking forward to moving into The Senior Section because of the leadership experience we'll gain.'
What else is going on for The Senior Section Spectacular?
See what events are happening near you to celebrate 100 years of The Senior Section.
What members of The Senior Section do