Girls tell us how they'd make the world a better place
As we wrap up our Future Girl consultation, 14th Southport Guides share the issues they care about
Lynn, leader 14th Southport Guides
19 July 2018
Since April we've been asking young members to tell us about the issues they really care about. All while earning a special Future Girl badge. A whopping 76,000 young members took part – and we want to say a huge thank you! We'll use the findings as the foundation for a new girl-led mandate for our advocacy work. So watch this space for news of exciting girl-led campaigns to come.
But for now, leader Lynn gives us a glimpse into the future as she shares some of the views, hopes and issues that 14th Southport Guides raised as part of Future Girl.
Our girls, our future
'One evening in April, I found myself listening to the well-expressed opinions of 28 young women on social, political and environmental issues. But I wasn't at a formal event. The talkative individuals were my Guides who were taking part in Girlguiding's Future Girl activity.
I'd seen Future Girl promoted on social media, and I knew my Guides would enjoy taking part as they love discussing their views. We'd already planned to spend time focusing on the anniversaries of women's voting rights and the project was a perfect introduction to this theme. It would demonstrate that girls today do have a voice and their opinions can be used to inform decisions, quite the contrast to 100 years ago.
For the first activity, the Guides paired up and discussed what was good and what was difficult about being a girl today. We encouraged the girls to do this with someone who they didn't know very well. Once they started chatting, it was hard to draw the conversations to a close!
You don't have to be like someone, you can be who you are - Guide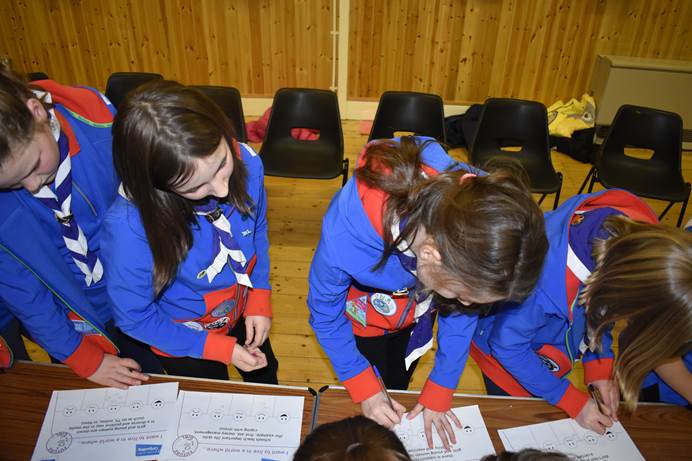 The best and worst things about being a girl today…
Some of the 'best bits' about being a girl included fashion, hair and makeup. But these formed the minority of responses. The Guides were more vocal about expressing themselves, making decisions and having choices and rights.
I was quietly pleased that "you get to go to Guides" was mentioned a number of times!
In terms of what was tricky about being a girl today, puberty featured highly, along with peer and media pressure to look or act a certain way and incorrect perceptions of their abilities. Interestingly, a number of comments were made about participation in sports, including the observation that often men's teams aren't labelled as such but the equivalent women's teams are.
Boys professional football is just called the club (e.g. Liverpool Football Club) but girls is like 'Women's Liverpool team' - Guide
What girls care about…
We then moved onto a voting activity where each Guide rated their feelings about 18 different issues that affected young women today. Guides rotated around issues sheets, marking their opinion on each. Afterwards we gave each Guide smiley stickers to place on the three issues that were most important to them. Two clear issues emerged: cruelty to animals and support for people with disabilities.
The Guides felt that there were some issues that hadn't been mentioned, including equal pay and equality in sporting opportunities. The girls believed that changes have to be made to tackle the most important issues, and there was an overwhelming feeling that education on various subjects from an early age was critical.
Patrols then got creative by creating a drama, app or advert on an issue. I was particularly impressed by a health and wellbeing app that integrated features from several existing apps and sent personalised encouraging messages.
I could see that my Guides enjoyed taking part in Future Girl, so it came as no surprise that feedback on the activities was very positive. The project also provided us with theme suggestions for our future unit meetings, as well as evidence that the girls had benefited from some of our previous activities.
Girlguiding really does give girls a voice.'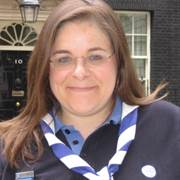 Lynn
Leader, 14th Southport Guides
My favourite thing about Girlguiding is the feeling of making a difference to others' lives, and mine too!
We're promoting girls' voices