Get out into the snow
National Outdoor Team Snow Sports Specialist Lauren Roberts tells us why she loves snow activities, and shares some of the ideas you sent us on Facebook about how to have fun in the chilly weather
Lauren Roberts, Snow Sports Specialist
14 January 2016
Don't stay huddled up in your unit meeting place this winter - there's adventure to be had!
It's cold – why bother trying snow sports?
Snow sports are fun! Taking your girls to try skiing, snowboarding or sledging is a whole new adventure for them. It will build their confidence and keep them active during the winter months.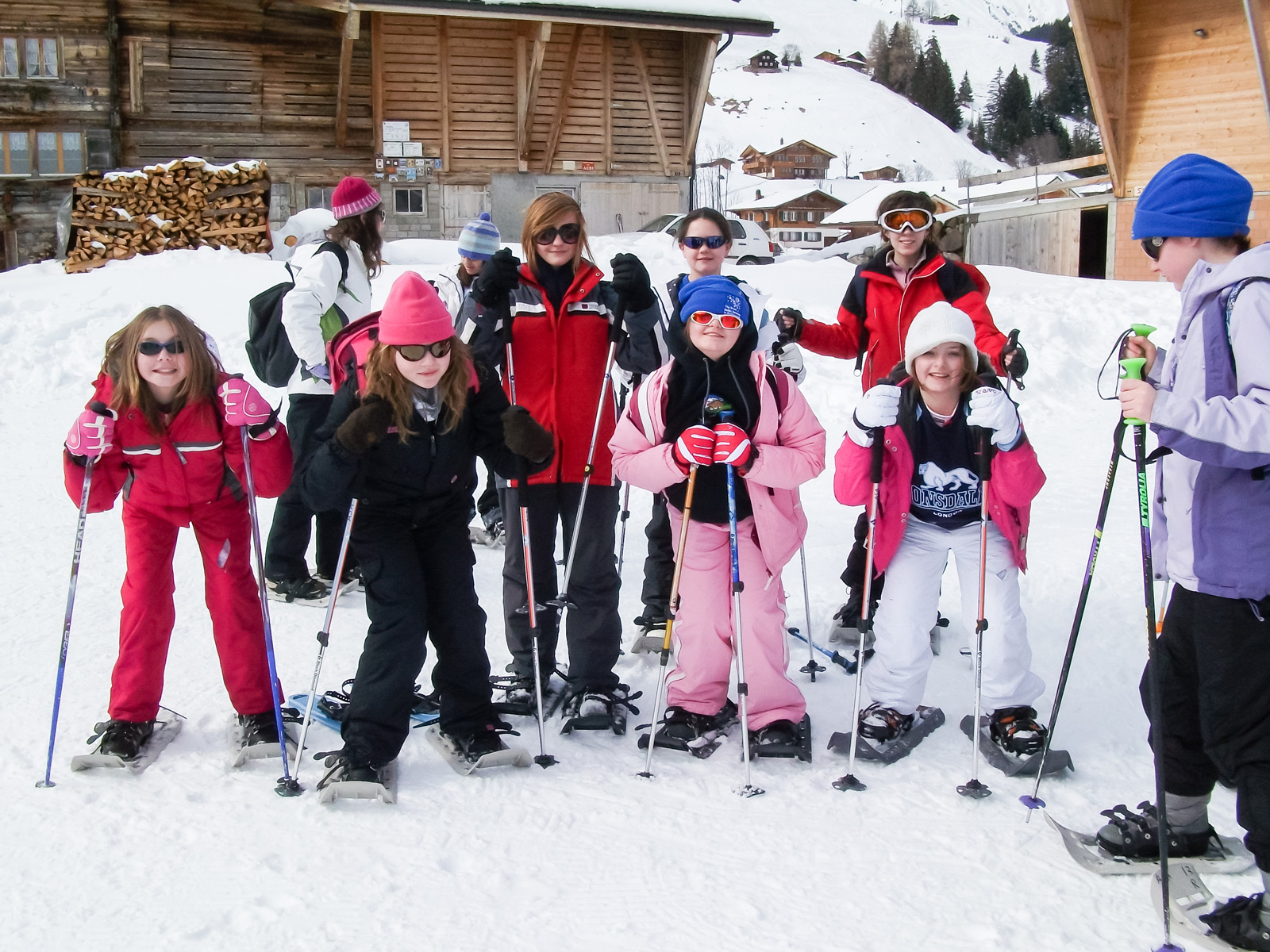 Can you go skiing and snowboarding in the UK?
Yes! You can either take the 'snow' out of snow sports and go to a dry slope, visit an indoor Snowdome or head to Scotland to find the real thing.
The Ski Club website has a handy map of ski slopes in England, Scotland and Wales.
Of course, if it does snow, there are fun activities you can try closer to home. Volunteer Tracy Leverett told us how to create your very own 'snow art' by filling squeezy bottles with water mixed with food colouring and go out to 'draw' patterns on the snow.
What kit do I need?
On a dry ski slope or indoor snow dome, you will need:
ski gloves
ski socks
a warm waterproof coat
waterproof trousers – these are optional on dry slopes, but the spray applied to make the slope smooth can also make it wet.
You'll be able to hire other essentials at most ski centres, including boots, a helmet and skis or a snowboard.
Remember, the snow inside indoor snowdomes is incredibly realistic. Dress in lots of thin layers – these will trap air between them to keep you warm, but also allow for more flexibility. Wear a hat to keep your head warm as this keeps the rest of your body warmer too.
If you're skiing on real snow outdoors you'll need all of the items above, plus:
ski/snowboarding trousers
a hat
lots and lots of layers
ski goggles and sunglasses.
All this kit is essential. Leader Coralie Masters-Hill said, 'My Guides buried me in the snow a couple of years ago. They were amazed I wasn't cold but I explained that I'd brought everything on the kit list so I was fine!'
How can our unit afford all this kit?
Hiring kit is always the best (and the cheapest) option for beginners and children.
Ski socks, goggles and ski gloves can be bought fairly cheaply at the end of the winter season or from popular bargain retailers. You shouldn't need to spend more than £15 on each of these items.
If you're worried about the cost of snow sports, you could try fundraising. Take a look at our Fundraising Toolkit for ideas.
How do I keep girls safe when we're doing winter sports?
If you use a specialist ski or snowboard centre and book qualified instructors to lead lessons, winter sports are really quite safe.
There are some other simple things you can do to make girls even safer.
Make sure everyone wears a helmet.
Get all girls and volunteers to wear ski gloves to protect their hands. Ordinary gloves aren't sufficient, even on dry slopes.
Boots should be fastened tightly when attached to skis or a snowboard, and not allow the ankle or heel to move much. If you're unsure ask your instructor.
Search for snow activities in our Activity Finder for more safety and planning information.
Can Rainbows and Brownies try snow sports?
I wouldn't be a skier if I hadn't started at four years old. The younger children are, the less fear they feel. By the time I was in my teens I was always nervous of new adventurous activities, but if you handed me skis I was off!
Many snow sports venues offer lessons from a very young age, so Rainbows and Brownies can definitely give it a go. And I'm sure they'll love it!
Build your skills
Want to take your unit on even more exciting adventures? By training with us, you can ensure girls get the most out of the great outdoors.