Explore 2nd Stirling Rainbows' Tesco Farm to Fork Trail
Unit Leader Rebecca Peat shares which food her Rainbows found 'super weird and cool' and which fruit they decided 'tasted way better than it looked' on their Tesco Farm to Fork Trail
We visited Tesco Stirling and explored the store, finding fruit and vegetables from all the colours of the Rainbow
Libby, 5, thought all the fruit looked 'colourful and yummy'.
We visited the bakery and got to see fresh bread being made, and we also did a fish quiz and watched a fishmonger fillet a mackerel. One of our parent helpers - who our girls have named Butterfly - was delighted to take the mackerel home for her tea.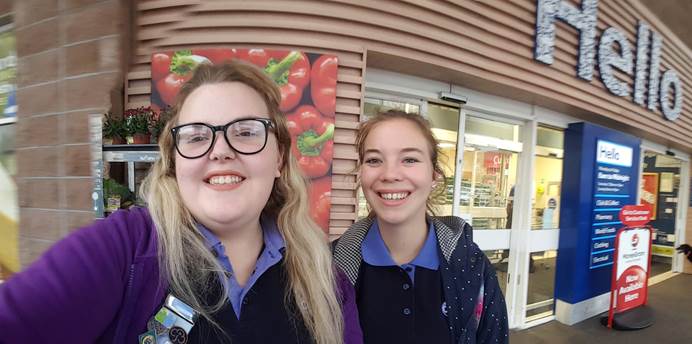 Eilidh, 6, didn't know that fish had teeth and thought it was 'super weird and cool'.
The Rainbows got to try cheese from around the world and guess which animals made the milk needed for each one. They were very surprised to learn that milk comes from lots of animals and not just cows!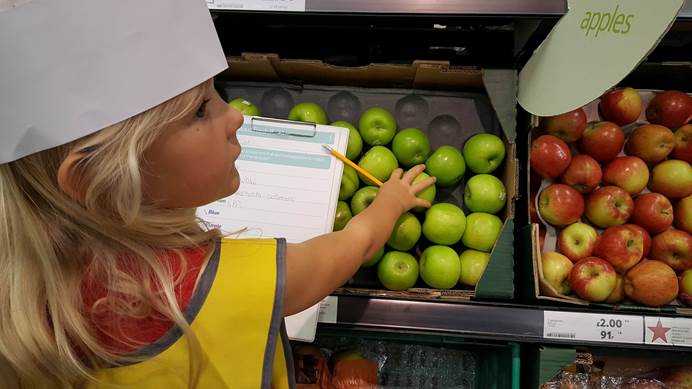 We got an awesome treat when we were allowed into the very cold freezers that were -25 degrees. Natalie, 6, 'felt like Elsa' and Leni, 6, enjoyed 'making dragon breath'.
Last on the list of things to do was a yummy feast of fruit and vegetables. Georgia, 5, tried two new fruits and thought 'kiwi tasted way better than it looked'.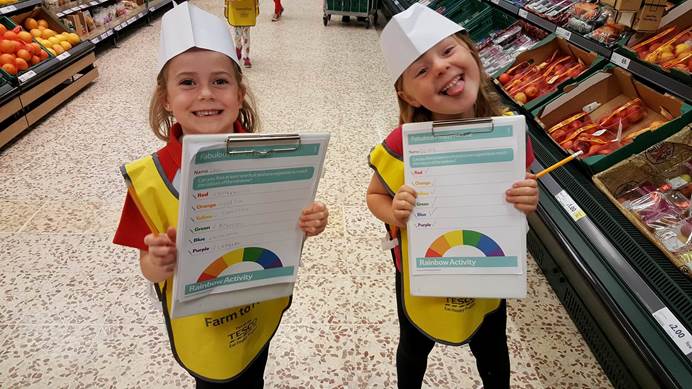 Everyone was thrilled to leave with a goody bag that had stickers, colouring sheets and of course the awesome badge.
All the Rainbows had a fab time and want to go back to Tesco every week! Thank you, Tesco Stirling, for teaching us so many interesting things about healthy food.
Take your girls on a fun foody adventure
Want to organise a Farm to Fork Trail for your unit? Visit the Eat Happy website to register and find out more.
Visit the Eat Happy website