Trampolining
Includes:
aeroball, aeroballing, Airhop,
Indoors, Outdoors, Adventurous, Sports
Print this activity pack
Bouncy fun
Trampolining is brilliant aerobic exercise. It improves your balance and there are loads of challenging tricks to learn!
Overview
Trampolining is a competitive Olympic sport in which gymnasts perform acrobatics while bouncing on a trampoline. Girls can have a go by just bouncing, or learning some tricks, according to their level of confidence and skill.
Looking for something a little more challenging on a trampoline? Try aeroballing - a cross between trampolining, basketball and volleyball, which is offered at our Blackland Farm Activity Centre in Sussex.
This page does not refer to the use of smaller trampolines as a leisure activity, or for activities taking place at trampoline leisure centres (such as Airhop). In this case, a qualified instructor is not required. However, you should ensure that Information and Consent forms and a risk assessment are completed, and that you take appropriate safety precautions.
Planning checklist
Safety notes
Trampolines are potentially dangerous - stay safe when participating in adventurous activities by following our risk management guidelines.
Trampolines must always be supervised by a qualified British Gymnastics coach or teacher.
Instructors must hold at least:
If the instructor is a school teacher, they must have attended the Teachers' Course for Trampolining (minimum of one day).
| Section | Number of girls per adult |
| --- | --- |
| Rainbows | 5 |
| Brownies | 8 |
| Guides | 12 |
How many adults are needed?
Use this calculator to find out the ratio of girls to adults that is required for this activity
Girlguiding activity centres for trampolining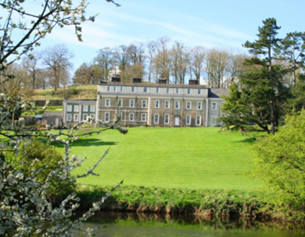 Сontact information
Address:

Waddow Hall Waddington Road

Clitheroe

Lancashire

BB7 3LD

Telephone:

01200 423 186

Email:

[email protected]
Сontact information
Address:

Blackland Farm Grinstead Lane

East Grinstead

Sussex

RH19 4HP

Telephone:

01342 810 493

Email:

[email protected]