Little Giggle
Chuckle, chortle and laugh out loud at our stand-up comedy show just for Rainbows and Brownies
Get the girls together for the funniest show in town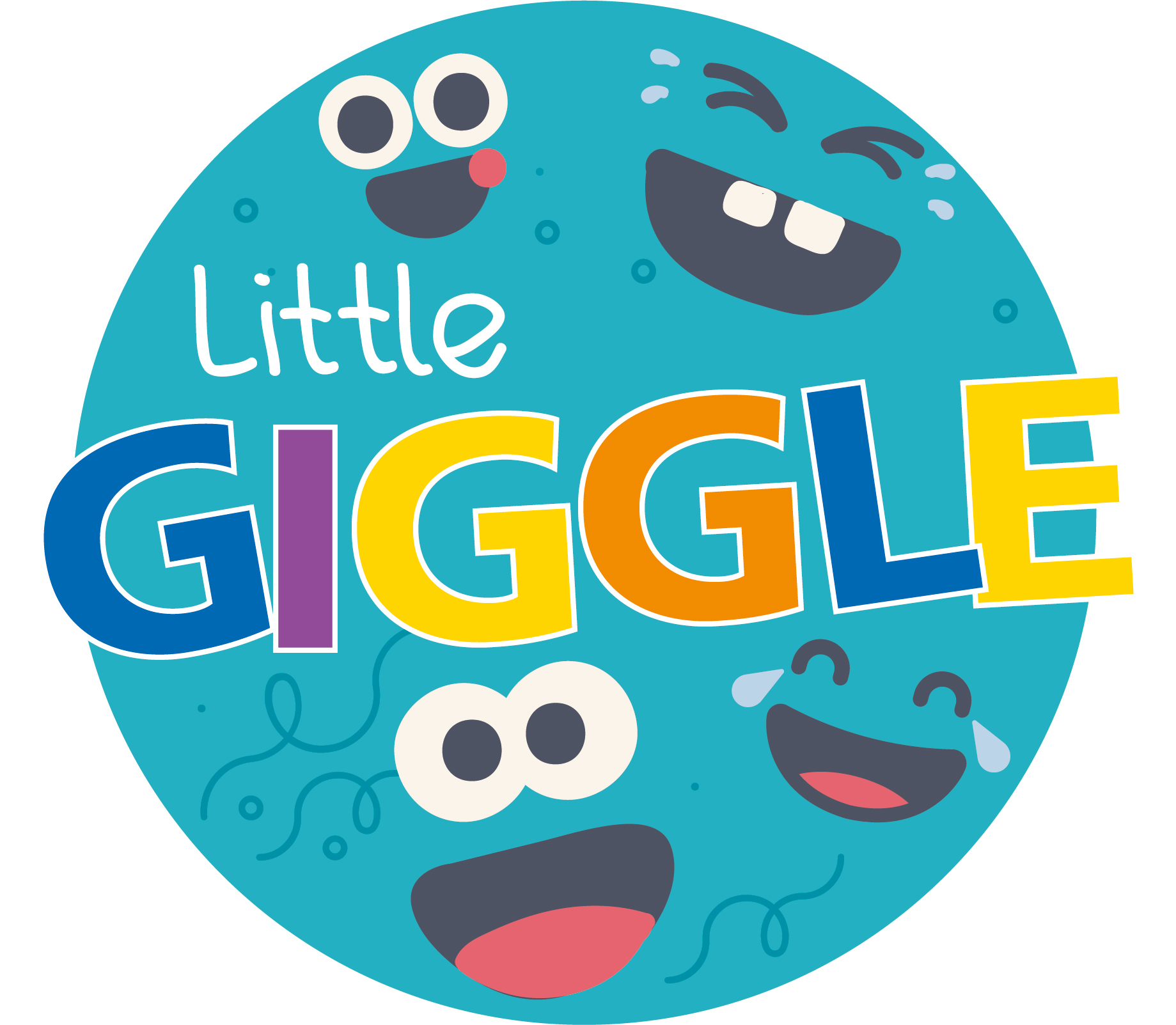 There's nothing better than laughing with your friends. So, grab yours and join us at Little Giggle – our comedy show just for Rainbows and Brownies (and their leaders). Some of the best comedians in town will be hitting the stage to make you laugh until you cry. We'll make sure there's all the buzz of a comedy night too - but made for five to nine-year-olds. Expect lots of silliness in a safe, organised environment.
We're taking Little Giggle on the road so keep an eye on this page as we'll be adding more venues and dates near you soon.
What's happening
We're working with Comedy Club 4 Kids to bring you these comedy shows, especially designed for young people
The shows are just like Live at the Apollo - a mixed-bill of different rib-tickling comedians, who will bring their funny sill routines to the Little Giggle stage.
A variety of acts will be part of each show, such as stand-up comics, double acts, singers, sketch groups, improvisers and more!
Girls will have the chance to submit a joke that might be read out during the show, they might event win a prize.
Get your girls excited by listening to the Comedy Club 4 Kids Radio Nonsense podcast before you go.
You'll take part in an event that will add to girls' experience of the Express Myself programme theme.
The acts had us laughing the whole way through! The whole event was planned very well from the activities while we waited, to the snacks being brought to our seats, we all had an excellent time!
The acts
Here are some of the acts that have been to Little Giggle:
Ada Campe
As the alter-ego to comedian and researcher Naomi Paxton, Ada Campe is the reigning winner of both the New Act of the Year at the NATYS, and the Leicester Square Theatre Old Comedian of the Year. Her performances are true variety at its best, rife with the absurd and the outlandish, mystery, magic, intrigue, and unabashed pure comedy. "A real original and with irrepressible funny bones.. brilliantly crowd-pleasing act"- Chortle
Bec Hill
Australian-born and now London-based, Bec has gained a cult following in Australia, the UK and Ireland thanks to her award-winning solo shows. She has a talent for incorporating arts and crafts into her stand-up routines, creating a unique and unforgettable comedy style that she calls "paper-puppetry". Her one-liners regularly feature in "best joke" lists by "reputable" sources like The Telegraph, Dave, The Guardian, The Independent, Daily Record and Buzzfeed, which isn't surprising, as she is the creator of the UK's only pun-based comedy night, Pun Run.
Helen Duff
A critically acclaimed and socially conscious clown, Helen is an alumnus of 'French master clown'. Alongside her solo shows, Helen is also is the resident tutor for SEN children at Attenborough Arts Centre in Leicester and for the last two years has been travelling to Bangladesh with 'Clowns Without Border's to perform and teach children about hygiene and consent. As an actor, Helen has starred in a number of sketches for the BBC, Ch4, and the recent Holmes and Watson reboot with Will Ferrell and John C Reilly.
Viv Gee
Viv is from Glasgow and has performed stand-up comedy all over the world, from LA to Bangkok, performing for children and adults. Her TV appearances include Stakeout and Hedz for CBBC and the BBC Comedy Underground.
The girls really enjoyed it and accompanying adults found a lot to laugh at too!
Dates and tickets
Events dates in 2020
Unfortunately, due to the ongoing coronavirus outbreak, we've had to postpone the Little Giggle event that was schedule for June in Bath. A new date will be announced soon.
Saturday 27 June -

The Pavilion, Bath - Postponed, look out for updates soon.

Saturday 19 September - Newcastle, North East England

Saturday 3 October - Didcot, Anglia

Saturday 7 November - Sheffield, North East England

TBC in London, LaSER
Want a Little Giggle near you? Contact [email protected] to suggest a venue or location.
Tickets
How much
Tickets for each event are £13.50 per person, which includes a Little Giggle badge.
How to get tickets
Leaders - buy tickets for your unit following the steps below for the show you'd like to go to.
Only active leaders, assistant leaders, and commissioners can buy tickets. This is because only these positions should be responsible for bringing young members to the event. If you don't hold one of these positions, you'll need to ask someone that does to purchase the tickets and come to the event with you.
Tickets for Bath, 27 June 2020 - postponed.
Book tickets for the 11.30pm show through Eventbrite
Once booked, we'll check your membership number, and cancel any tickets that do not meet the membership requirements
The Events team are working on confirming the rest of the 2020 venues and ticket processes, and they'll be uploaded here as soon as they're confirmed.
Volunteer at our Little Giggle events
Would you like to volunteer at one of our Little Giggle events? We're looking for two volunteers to support each of our shows. You'll need to be enthusiastic, friendly and most importantly, ready to have fun!
We'll be opening the volunteer applications for our 2020 events soon.
Do something unforgettable
There's always a way that you can get more involved with Girlguiding. We have events and opportunities for all ages across the UK and around the world.