Twisted Tech
A weekend of wonder for Brownies, Guides and Rangers, packed full of mind-blowing science and tomorrow's tech. 23-25 April 2021
What will life be like in 2040?
Find out at Twisted Tech, an awe-inspiring new event giving you a glimpse of tomorrow's world today. Meet robots. Strut your stuff in future fashions. Find new ways to protect the planet. And try loads more mind-blowing activities that are light years away from a school science lesson!
Latest news
We've been following the ongoing situation with coronavirus (Covid-19) and how that impacts on Twisted Tech. Unfortunately we're postponing Twisted Tech to April 2021.
When: Friday 23 - Sunday 25 April 2021
Where: Foxlease, Clay Hill, Lyndhurst, Hampshire SO43 7DE
Who it's for: Brownies, Guides and Rangers

How much: £85
We've booked to attend the 2020 event. What happens now?
If you've already booked onto this event and this new date isn't suitable for your unit, we'll refund all monies paid, including any deposit as per our terms and conditions.
If your unit is available on this date and you'd like to change your booking to the new date, we'll do that for you.
In light of the situation, we understand that you may not be able to commit to the same girls going next year so we'll hold your booking as it stands until 1 October 2020 so that you can confirm numbers for 2021. Should you reduce your numbers before 1 October 2020 you'll be entitled for a full refund for those spaces. After this date you won't be entitled to a refund as per our terms and conditions.
Thank you for your understanding during this challenging time.
We want to book for 2021. Can we?
Please keep an eye on this page for further news about our 2021 event.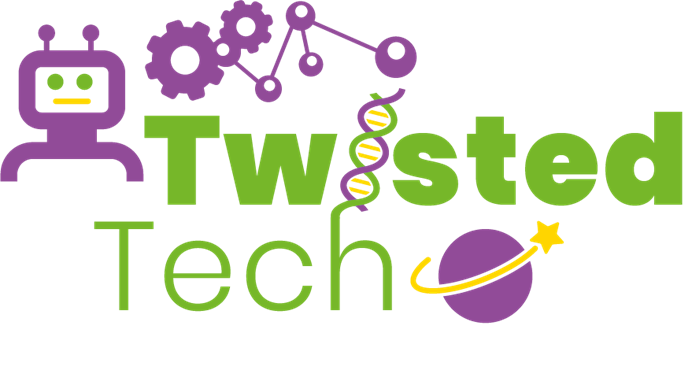 What's happening
There are four zones for you to explore, covering everything from climate change to movie magic, fashion futures to medical innovations. You'll also have the chance to meet the women who are changing the world with science and technology. And be the first to try the latest gadgets and tech too.
The four zones:
You - This one's all about you (and the 7 billion other humans on the planet!). How can cutting edge science and tech keep us all healthy? Try activities such as performing surgery with a robot.
Your everyday - Look at the world around you and you'll see technology is everywhere - from how we communicate to the clothes we wear and what we watch. Try activities such as codebreaking and wearing fashion tech.
Your future - What's next? Enter the brave new world of tomorrow's technology and think about how it might change how we live. Try activities such as interacting with robots and stepping into virtual reality.
Your universe - Go where no guiding unit has gone before. Explore planet earth, the environment and the mind-bending universe beyond. Try activities such as space science and stargazing and explore climate change.
Your night
The fun doesn't stop when the sun goes down. Wonder at the universe with our stargazers, dance the night away at the silent disco or see if you can beat our retro computer games.
Who'll be there?
As well as having fun with your fellow Brownies, Guides and Rangers, you'll be able to learn from some of our expert partners. Check back regularly as we'll be adding more partners as they are confirmed.
What does the ticket include?
Tickets cost £85 each for girls and £85 each for leaders. The price includes:
Camping accommodation. You will need to bring your own tent. For participants with additional needs alternative options can be arranged. To find out more contact Foxlease on

[email protected]

or 02380 282638.
Full catering from Friday dinner to Sunday breakfast. Snacks are not included.
All activities
Special event badge
Transport to and from the event is not included.
Do something unforgettable
There's always a way that you can get more involved with Girlguiding. We have events and opportunities for all ages across the UK and around the world.