Hear the latest in guiding from our chief guide and CEO
Get more support for your volunteering from our chief guide and our CEO in these termly chats.
All volunteers are invited to our new Zoom calls each term
You'll hear more about what's happening throughout Girlguiding, as each call will have a general update on what's been happening across the UK. Our chief guide and our CEO will also talk through particular themes based on your questions and feedback.
Who can attend?
All adult members of Girlguiding are invited to attend. Whether you are an assistant leader, county commissioner, unit leader, or occasional helper you are welcome to join this call.
How do I participate?
This event is open to all adult volunteers within Girlguiding and free to attend. It will be held through Zoom. You can register for the event here.
If you have any questions get in touch with us on [email protected]
When and what are we discussing?
Dates and topics for future events will be released soon, check back for more details.
Our speakers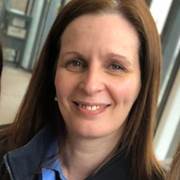 Cheryl Gregson
Merseyside's County Commissioner
Cheryl has been a member of Girlguiding for over 35 years! She is Girlguiding Merseyside's County Commissioner and a Brownie and Guide leader. She loves running her units on a Thursday evening and they moved to online at the start of the pandemic. Her girls have completely embraced things and which has been an eye opener for her. "Their resilience during these current times amazes me!"
One of her favourite Guiding memories is having a Brownie who was terrified of heights summon up the courage to go up Blackpool Tower and make her promise on the glass floor - "She was so proud of herself for being able to do it and to me this is what Guiding is all about: providing those opportunities to give girls the space and encouragement to do their best and achieve great things"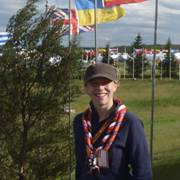 Emily Collinson
1st Bulford Camp Brownie Unit
Emily is a Brownie leader in Wiltshire South. She enjoys running STEM activities, campfires and pack holidays for the girls and have found adapting activities to help work on their Zoom meetings over the past year "a good challenge".
Emily has been involved in Girlguiding since she was a Rainbow, and has recently achieved her Queen's Guide Award. "Working on the award gave me a variety of experiences, from attending the 15th World Scout Moot in Iceland to organising a virtual expedition during the most recent lockdown"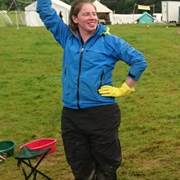 Heather Walker
10th Falmouth Guides
Heather moved from West Sussex to Cornwall for university and arrived at 10th Falmouth Guides as a unit helper in October 2004, and she's still there!
"It's been an interesting year, learning to lead online, but if we expect the girls to challenge themselves, we need to be willing to challenge ourselves too".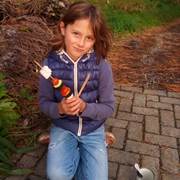 Amy
10th Falmouth Guides
Amy is 11 and a 10th Falmouth Guide. She loves reading, running, her pets, and her family and friends.
"When I grow up I want to travel all around the world and look after animals".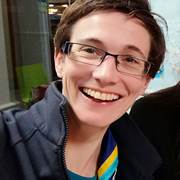 Helen Beecher Bryant
Leader in Chislehurst Division
Helen has been running Girlguiding groups for 20 years, and is currently a Rainbow, Brownie, Guide and Ranger leader in Girlguiding Chislehurst Division, as well as a commissioner and trainer.
She ran virtual guiding for a year - including an epic YouTube festival for all sections called #SammyLand2020 - and has just returned to delivering in-person activities for all groups. Helen will be sharing her plans for the term.
Do something unforgettable
There's always a way that you can get more involved with Girlguiding. We have events and opportunities for all ages across the UK and around the world.