Little Giggle
Chuckle, chortle and laugh out loud at our stand-up comedy show just for Rainbows and Brownies in November 2019
Get the girls together for the funniest show in town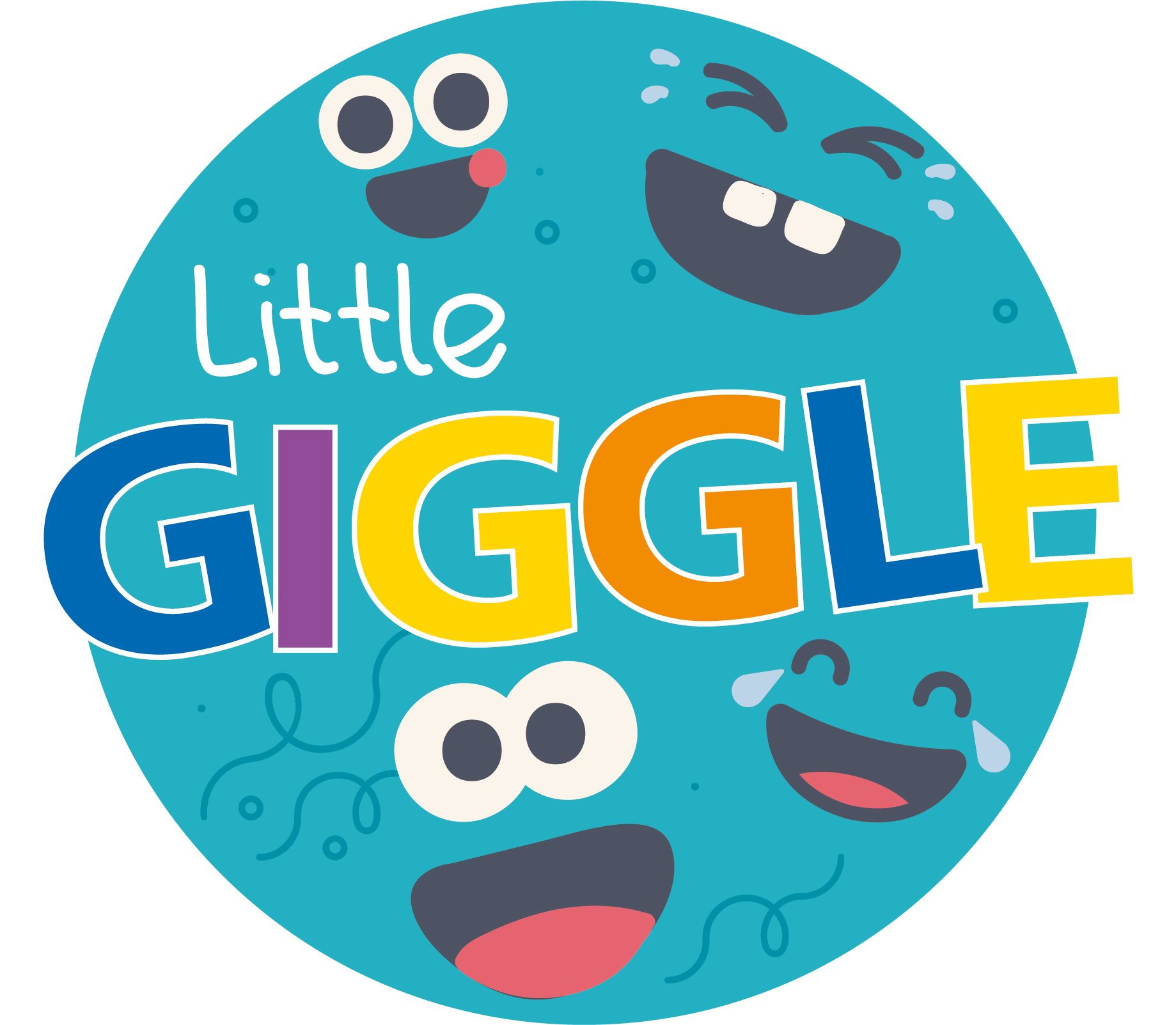 There's nothing better than laughing with your friends. So, grab yours and join us at Little Giggle – our first ever comedy show for Rainbows and Brownies (and their leaders). Some of the best comedians in town will be hitting the stage to make you laugh until you cry. We'll make sure there's all the buzz of a comedy night too - but made for five to nine-year-olds. Expect lots of silliness in a safe, organised environment.
We're taking Little Giggle on the road so keep an eye on this page as we'll be adding more venues and dates near you soon.
What's happening
Just like Live at the Apollo, a series of rib-tickling comedians will bring their stand-up routines to the Little Giggle stage.
Awe-inducing variety acts, strongest women and hula hoop acts are all on the cards.
Girls will have the chance to submit a joke that might be read out during the show.
You'll take part in an event that will add to girls' experience of the Express Myself programme theme.
The acts
Here are some of the acts coming to Little Giggle - check out your chosen show to see who's performing when.
Abigoliah Schamaun
A former NYC yogi now living in London, Abigoliah is a disarmingly honest comedian with a tender heart and a wicked sense of humour. A charmingly chatty comic, she's a deft compere, establishing just the right convivial tone for any gig.
Bec Hill
Australian-born and now London-based, Bec has gained a cult following in Australia, the UK and Ireland thanks to her award-winning solo shows. She has a talent for incorporating arts and crafts into her stand-up routines, creating a unique and unforgettable comedy style that she calls "paper-puppetry". Her one-liners regularly feature in "best joke" lists by "reputable" sources like The Telegraph, Dave, The Guardian, The Independent, Daily Record and Buzzfeed, which isn't surprising, as she is the creator of the UK's only pun-based comedy night, Pun Run.
ComedySportz
ComedySportz are a Manchester-based improv collective, whose many members specialise in all ages, all action, all improvised competitive comedy. They are adept at conjuring laughs with quick-witted gags, games, sketches and songs inspired by your suggestions, and have been delighting audiences across the UK with shows and workshops for all ages since 2001. A proud member of the CSz Worldwide family.
Jay
As heard on BBC Radio 4, Radio 4 Extra, and as seen on The One Show, London Live TV and Dave Gorman's UK/Ireland tour!The multi award-winning musical comedian brings charmingly sickable songs, stories, poems and a whole lot more for the whole family from small children to massive children (grown ups). 'A Victoria Wood for the Spotify generation' - Chortle.


Laura Davis
Unconventional, cathartic and exhilaratingly hilarious, Australian comedian Laura Davis is internationally critically acclaimed as one of the most unique comedic voices around.
'An hour with Laura Davis leaves you uplifted, somewhat bewildered, and utterly amazed by such blistering talent' - Time Out.
Shelf
Unusual among comedy double-acts for sharing a name with the most basic of storage facilities, Shelf are South London's finest sketch act and dog impersonators. Captivatingly silly and ever engaging, Rachel Watkeys Dowie and Ruby Clyde delight in twisty reveals and playful honesty. Since their formation in 2015, Shelf have performed at Bestival, London Pride, and been nominated for Sketchfest's Best New Act award. Their work has appeared on BBC3 and LADBible, and they are founding members of cult sell-out show The LOL Word.
When and where
Lighthouse Poole, Poole on Sunday 3 November
Acts TBC
First show: 11.30am - 1.15pm
Second show: 3pm - 4.45pm
Albert Halls, Stirling on Saturday 30 November
Acts TBC

One show: 11.30am - 1.15pm
Where there are two shows on the same day, they will be identical. Each lasts roughly 90 minutes and includes a short interval.
All of the 2019 dates have been released, but we're hoping to have more Little Giggles in the future. Want one near you? Contact [email protected] to suggest a location.
Tickets
How much
Tickets for each event are £13.50 per person, which includes a Little Giggle badge.
How to get tickets
Leaders - buy tickets for your unit following the steps below for the show you'd like to go to.
Only active leaders, assistant leaders, and commissioners can buy tickets. This is because only these positions should be responsible for bringing young members to the event. If you don't hold one of these positions, you'll need to ask someone that does to purchase the tickets and come to the event with you.
Tickets for Lighthouse Poole, Poole on Sunday 3 November
Call the Lighthouse Poole box office on: 01202 280000.
They will check your Girlguiding membership number and book your tickets.
Any problems please let us know on

[email protected]
Tickets for Albert Halls, Stirling on Saturday 30 November
Complete our online form to register your interest in attending.
We'll check your membership number.
We'll then send you the booking link and a promotional code to book your tickets directly with Albert Halls, Stirling.
Volunteer at our Little Giggle events
Would you like to volunteer at one of our Little Giggle events? We're looking for between six and eight volunteers to support each of our shows. You'll need to be enthusiastic, friendly and most importantly, ready to have fun!
If this sounds like you, download the application form, fill it in and send it to [email protected] by 6 September 2019.
Do something unforgettable
There's always a way that you can get more involved with Girlguiding. We have events and opportunities for all ages across the UK and around the world.