Get inspired at Future Girl Live
Future girls can change the world. Come and find out how at our live sessions for Guides and Rangers.
Last year 76,000 members told us loud and clear what they cared about. Now you can explore these world-changing subjects at our new Future Girl Live events.
What's happening?
At each lively 90-minute session you can learn from a panel of top experts, have your say on burning issues and hear other girls speak out on what matters to them.
All our topics have been chosen by members like you. So we've created amazing sessions for:
These events give you an opportunity to delve into what these topics mean and how you can get involved and take action.
Due to the ongoing situation with coronavirus, unfortunately Future Girl Live is cancelled in all cities for 2020. We're working on creating an exciting, digital alternative for you so watch this space!
Speakers
We're really excited to announce some of our speakers who'll be sharing their experiences, knowledge and top tips at Future Girl Live events in 2020.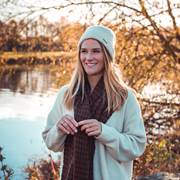 Lizzie Carr
Best known as known online as Lizzie Outside, Lizzie is a writer, speaker and environmental activist. After surviving a cancer diagnosis, she took on the challenge to test her body and paddleboard 400 miles which is the entire length of England. When she saw how much plastic pollution was in our waterways, she became determined to make a difference and set up #PlasticPatrol – a global community committed to cleaning up our planet. Lizzie will be sharing her experiences and tips on how we can help to clean up our planet from plastic pollution.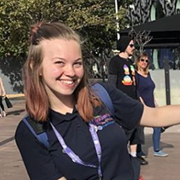 Vicky Staras
Vicky is a Leader who is currently completing their Queen's Guide Award. Along this journey, Vicky has taken part in Action For Change, leading a project campaigning and promoting the reduction of plastic waste. She's worked with a company to create a set of recycling themed challenge packs, to help inspire Guides and Rangers in units to speak out and reduce their single-use plastics. Vicky continues to challenge the Chairs of her local council and her MPs on what they are doing on this issue.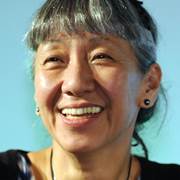 Judy Ling Wong
Judy is the Honorary President of Black Environment Network (BEN). She has a reputation internationally for working with environmental organisations so that people from different cultural backgrounds can enjoy and protect nature. Judy was awarded an OBE for leading multicultural environmental participation in 2000, and a CBE for services to heritage in 2007.
Be part of Future Girl Live!
Do you care about the environment? Have you made your #PlasticPromise? Are you a confident public speaker? Why not apply to be one of our young speakers at Future Girl Live! To apply just download the application pack and send it back to [email protected].
Download application pack
Do something unforgettable
There's always a way that you can get more involved with Girlguiding. We have events and opportunities for all ages across the UK and around the world.