Conference speakers
Meet the speakers you'll see at the One Team conference
Hear from these amazing women at our One Team conference.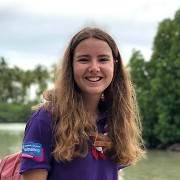 Kate Roberts
I am currently a very flexible volunteer with Girlguiding, being a Rainbow leader and Ranger leader at present but also heading along to run Guides and Brownies when I am needed!
I do most of my Girlguiding involvement with my Ranger unit, mainly assisting on camps and as a Girlguiding Advocate. I applied to be an Advocate because I wanted to encourage young girls and instil the confidence in them to aspire to become leaders of the future and empower them to change the world around them. Being able to speak out on issues girls and young women care about to those in positions to make change is a fantastic opportunity. I have only been in the role since October but have really enjoyed it so far and I am excited to see what else the role will bring!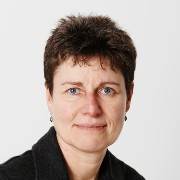 Angela Salt OBE
Angela has extensive experience of leadership, governance, communication, change management, stakeholder engagement, and high profile events and personnel.
She is Chief Executive of Girlguiding, the UK's leading charity for girls and young women. She was previously CEO of the Tony Blair Faith Foundation, Director of VSO UK, and Head of Nations and Regions at the London Organising Committee of the Olympic Games and Paralympic Games.
Prior to these roles she has a background in communications and stakeholder management, largely working in the public sector and also in consultancy. She was a Director of Communication at Millennium Commission and at the Electoral Commission and worked at a senior level on projects such as the Commonwealth Games in Manchester and on public inquiries.
She has worked as an independent consultant advising on organisational set-up for delivery, governance and philanthropy.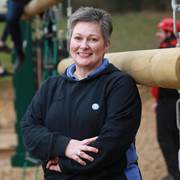 Catherine Irwin
Catherine has been a member since joining as a Guide. After achieving her Queen's Guide award she became a Guide leader. She has held various roles including being a British Youth Council delegate, outdoor adviser, district commissioner, county commissioner, Girlguiding Ulster trustee and a council member.
She was a member of the UK delegation for the WAGGGS World Conferences in Hong Kong and India and was on the WAGGGS Strategy and Planning Committee that developed the 2017-2020 Strategy.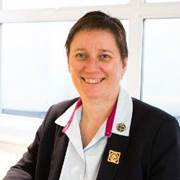 Amanda Medler
Amanda has been the Chief Guide since February 2018. She has been involved in guiding her whole life. She qualified as a Brownie leader whilst studying at Loughborough University and became a Guide leader in London and South East England Region in 1989, which she continues to this day.
Amanda has been a Girlguiding qualified trainer since 2003, and over the years has progressed from being chair of the British Youth Council delegation to being elected as a member of Council and the Executive committee. She led significant change as UK Guide adviser (lead volunteer 1995-2000), delivering the renewal of the Guide programme.
On the global stage Amanda has been a member of Girlguiding's delegation to a Europe Conference as well as other European events and conferences. In 2010, she was elected to the WAGGGS Europe Committee and in 2013 served a second three-year term as vice chair.
In her professional life Amanda has worked in corporate IT for over 20 years, moving into the not-for-profit sector eight years ago, first as a senior project manager for Citizens Advice and now as a senior consultant with Adapta Consulting.
Tracy Crane
Tracy is a leadership coach and change management specialist. During a long and distinguished career in Policing, specialising in serious crime investigation and child protection, she led a series of strategic, transformational change programmes. This led to a deep interest in the impact of change on people, and how leaders, whatever the context, can ensure better outcomes when they understand how to engage and involve people in change.
Recently, alongside her coaching and change management consultancy business, Tracy has been working with the University of Bristol to build their change management capabilities. The model and framework she has developed is considered to be sector leading within Higher Education.
2020 will see Tracy embark upon an in depth research project into change leadership as a PhD candidate at the University of Bath.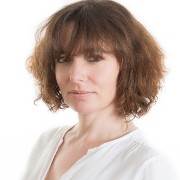 Sally Kettle
Sally is the first woman to have rowed across the Atlantic east-west, twice. She first took to the oars in 2003. Following an initial set back to her first Atlantic attempt, she was joined by an unlikely rowing partner - her mother Sarah Kettle. 106 days later they made it into the record books as the world's first mother and daughter to row an ocean.
In 2005 Sally founded Rowgirls - an all female rowing team striving to break the record for the fastest Atlantic crossing. The team of four were struck by disaster when a crewmate left the boat mid-Atlantic. Subsequently the boat lost its rudder in the worst recorded conditions in 200 yrs and a shark attacked the boat - no lives were lost. Unwilling to give up, Sally and her crew completed the challenge. They arrived in Antigua 77 days later, and became the first three-handed boat ever to complete the trip.
Sally has had varied further adventures, and now takes her story on the road as a professional inspirational and motivational speaker, addressing national and international audiences. She has spoken to as many as half a million people, gaining profile through national press and television.