Monthly challenge and activities
Check out our challenge of the month, and extra activities to explore at home
Each month there'll be a new challenge and new activity to try
Challenge of the month
The challenge of the month is for girls to explore and investigate however they want.
You don't have to do them in your unit meetings, but you might want to talk about how you are all getting on.
These challenges are not part of the Girlguiding programme, but they are inspired by our interest badges and we hope they inspire girls to try new things.
October challenge – Together, Brownies can!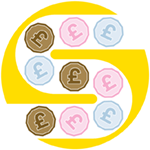 We're joining with our friends at Children in Need to support the amazing work they do, and we're excited to have you all come along on the journey with us.
It's Pudsey's 40th birthday – wow! 40 years of helping improve the lives of children. This year, he's asking us to join him in acting our age too. It's really easy to get involved, simply choose an age and do something good with it.
You might decide to use your age, Pudsey's age, the total ages of everyone in your home, unit or even choose the age of something that's really important you – like Girlguiding, we're 110 years old this year!
Your age could be the distance you cover, the time you do something for, the number of things you do or your sponsorship target. We're sure you will have lots of amazing ideas of things you could do. But to help and get you started, we've come up with some ideas below. Your challenge can be as big or small as you want, as long as it's a challenge to you. Whatever it is, you'll be helping to change the lives of young people across the UK.
Challenge ideas:
Active challenge: Swim 40 length's for Pudsey's 40th birthday? Or make up an exercise routine? For example, if you're eight, why not try for eight days – eight star jumps, eight rolly pollys, eight seconds running on the spot, touch your toes eight times, eight disco fever dance moves, eight stretches, eight hops and spin around eight times. Want to make it harder? Why not do that eight times each day!
Joke challenge: Haha, hehe! Can you learn that amount of jokes and tell your target amount of people them? You could tell each person a different joke, and if you perfect your joking telling skills, you could put on your own street comedy night to raise money!
Baking challenge: Bake 110 cakes and cookies to celebrate Girlguiding's big birthday?
Book challenge: Can you read that many books this month? Perhaps you could write that many sentences every day and create your own book by the end of the month. Where could your stories take you?
Good turns challenge: Challenge yourself and others to do a set amount of good turns each day and help people in your local community. Perhaps your neighbours need help in their garden - could you help out the amount of hours as your age?
Planned your idea? Got yourself ready? It's time to spread the message far and wide.
We've made a fundraising totaliser to help you keep count of all the money you raise throughout your challenge. You can fill it in anyway that you like.
The money Girlguiding members fundraise will make a huge difference. Together, we can raise money to make amazing things happen. Check out more information about our partnership with Children in Need here, which explains where and how to send your fundraised money to.
If you want more information about raising money in your local area, ask and adult to check out our Fundraising policy.
Past monthly challenges
September challenge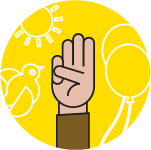 Lots of things might be different this year, but one thing's always the same – many of us will be returning back with our guiding families this month to celebrate a new term of guiding fun!
It doesn't matter if you're back with your Brownie friends in person, seeing their faces virtually or sending them love from afar; you're all a part of a big guiding family and we want everyone to celebrate our amazing community together this month.
Our Promise is something that connects every member of Girlguiding across the world, no matter their language, culture or beliefs. It brings us all together, and is what makes guiding so special. Your guiding family is all around the world and members of a global group called the World Association of Girl Guides and Girl Scouts (WAGGGS).
Explore
Let's explore what our Promise means to us this month. You can then either choose to make your Promise for the first time or remake it in a new, challenging way!
Our Brownie Promise is: I promise that I will do my best, to be true to myself and develop my beliefs, to serve the Queen and my community, to help other people and to keep the Brownie Guide Law.
Use our activity sheet to help learn your Promise. Colour in the words as you remember them, and use the back page to plan your dream Promise party!
Make
What does the Promise mean to you? Think about what you say in the Promise and how you could do things this month to live your Promise.
For example, with 'serve the Queen and my community, or help other people' - what could you do this month to be kind and helpful to your friends, family or people in your community?
Our friends at Amey do lots to help people, like building roads and making sure we have electricity in our homes. Check out what they've been doing during the Covid-19 lockdown period to help and support people.
Celebrate
Whether it's your first time or you're remaking your Promise for the new year, it could be together as a unit virtually, sharing the experience with your family and friends at home or making the plans for when you're back meeting face to face.
Already made your Promise? Why not challenge yourself to make your Promise in a different way – perhaps using Makaton, in a different language or whilst doing something that pushes you out of your comfort zone.
Ask an adult to share with us what you've been up to this month using #AdventuresAtHome to show the world how big and amazing our community is!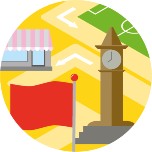 Summer is a time for lots of outside fun at camps, festivals or jamborees. But we're all having to do things a little differently this year, but that doesn't mean we can't keep the adventurous spirit alive at home!
Try out some of these fun outdoor (or indoor!) activities and have some amazing adventures.
Get out and about
Set off on an adventure in your local area – make sure you take an adult with you. Look at a map before heading out and make a route with an adult, or put on your shoes and see where they take you. We've created an activity sheet to help you make your local adventure map. Download the adventure map activity (PDF)
Why not use your adventure map to enter our competition with GO Outdoors this August?
Try it this way
Unable to go outside? Why not have an adventure in your home, garden or even virtually! Choose a place you'd love to visit and ask an adult to show you using online maps.
Get yourself tied up in knots
Learn a new skill and discover how to do some figure eight knots with the help of this video from our partner the British Army. Try out your knots with lots of different things around the house. Can you make a knot with shoelaces, strawberry laces or even spaghetti pasta? Ask an adult to share your knot inventions with us on social media using #AdventuresAtHome.
Get camping
Set up camp in your home or garden, this could be a tent, den or a blanket fort – anything you like. Look at what you have around your home or garden and make the best mini campsite.
If you have space, safely make a campfire with adult supervision and toast some marshmallows, tell campfire stories and sing songs. Check out our Girlguiding campfire songs video. Keep singing until everyone can hear how much fun you're having!
Get creative
Be inspired by all the amazing artistic things you could create in and with nature. Make sculptures using mud, draw pictures in the sand or collect up natural materials in the woods to make an amazing picture or display. Ask an adult to share your masterpieces on social media using the #AdventuresAtHome for all to see!
Get interested
Some people get treated unfairly based on who they are or what they look like.
You might have heard recently about Black Lives Matter, this is a campaign for Black people to be treated fairly. You might be affected by this or something similar yourself, or want to help other people.
A way to help people be treated fairly is to be an ally. An ally is a kind and supportive friend who sticks up for somebody who's being treated unfairly. They listen really well and want to find out about how others feel.
At Girlguiding we want to include everyone and want all communities to know we stand together. If you're affected by any issues, you could share this with family and friends so they know how to support you better.
There are lots of things you could do to listen, learn, reflect, question and discover how you could be an ally to someone.
Here are some ideas:
Ask your friends and family (including your Guiding family) how they are.
Send notes of positivity to friends and family to show you care.
Fundraise to support charities and organisations that are supporting the cause you want to help.
Use your voice to tell others about the things that you care about. Why not write to your local MP to make sure your voice is heard! MPs are people in power who can help make change. We've made some top tips to help you.
Have a go at our Fairest of them all activity which looks at how we can be inclusive to everyone.
Ask an adult to help find child-friendly resources about the things you and your friends care about. For example, we have lots of information here about Black Lives Matter for you to explore.

We'd love to hear what you've been up to this month, you can ask an adult to share on their social media using #Adventuresathome.
Why not try?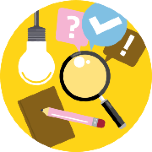 Our monthly activities are available to download and try at home.
This month we explore making your voice heard by writing to your MP.