Challenges and activities
Try new things with our challenges
Stay inspired and try new things with a new challenge every quarter
Challenges
Our challenges are for girls to explore and investigate however they want.
You don't have to do them in your unit meetings, but you might want to talk about how you are all getting on.
These challenges are not part of the Ranger programme, but they are inspired by our interest badges and we hope they inspire you to try new things.
November challenge - Share your skies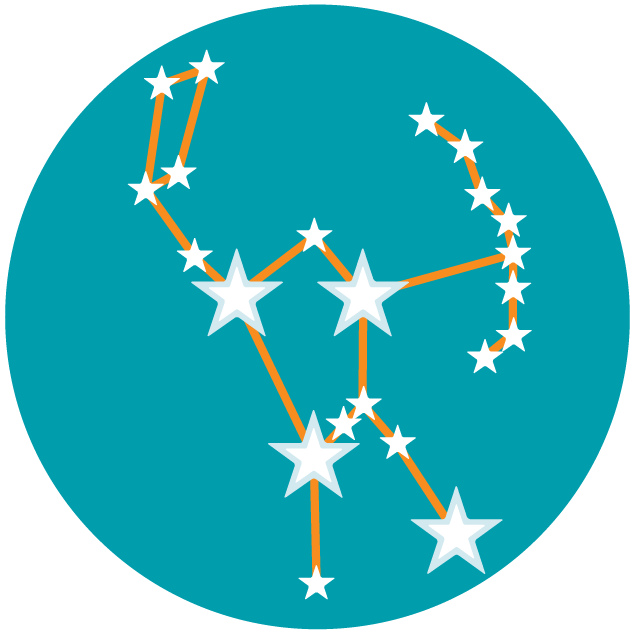 Are you a day dreamer who likes to find the animal shapes in the clouds during the day, or a stargazer, who switches off from everything by looking at the stars in the night sky?
Have you ever looked up into the night sky and saw something amazing, but when you've tried to take a photo of it, it doesn't look the same?

We challenge you to improve your astrophotography skills and discover all the incredible things that are happening in our night sky. Astrophotography is the practise of taking photos of astronomical objects like planets or star clusters, celestial events like solar eclipses or meteor showers, and areas of the night sky.
Choose a viewing spot for the month. Try to pick somewhere you could go to safely every day like your bedroom window, or just outside your front door. Then, when you're ready just look up. What do you see? How many stars can you see? Can you spot any constellations that you know of?
Try to take a photo every day from that spot. Use our activity sheet, or check out our video to find out all the best top tips for improving your astrophotography skills.
Spend the month trying out different techniques to see what improves your photos. Perhaps you'll find your own amazing top tip which you could share with your fellow Rangers.
Try it this way
If you don't have a camera, that's no problem – jot down or draw what you see to create your own stargazing journal and notice how they change day by day. Why do you think this is?
At the end of the month, look at all your photos or drawings. What changes have you noticed in your astrophotography skills or what you've seen in the night sky?
Now, share your skies on social media using the hashtag #AdventuresAtHome to see what other Rangers around the UK and beyond can see from their viewing spots. Do you all see the same sky? Why do you think some places have clearer skies than others?
Share your photos and top tips with your Ranger unit. Keep practising your astrophotography skills. You could have a night sky photo competition at your next Ranger camp or festival.
Inspired to find out more about the night sky and space? We created this fun challenge with our friends at the Royal Astronomical Society. You can find lots of great things about stargazing with our extra information sheet, or about space and the night sky on their website.
Join Girlguiding
Find a local unit and register your daughter - friendship and adventure start here!
Donate to Girlguiding
Even the smallest donation helps us to continue spreading the joy of guiding - sharing adventures with girls across the country.