Monthly challenge and activities
Try new things with our challenge of the month
Stay inspired and try new things with a new challenge every month
Challenge of the month
The challenge of the month is for girls to explore and investigate however they want.
You don't have to do them in your unit meetings, but you might want to talk about how you are all getting on.
These challenges are not part of the Ranger programme, but they are inspired by our interest badges and we hope they inspire you to try new things.
July challenge - Become an ally
This month, take the time to explore what's important to you and the people around you. There might be something that you experience personally, or a difficulty your friends or family experience that you'd like to support.
There are lots of local and global movements that you could support. You might have heard recently of the Black Lives Matter movement, which is campaigning for Black people to be treated fairly. At Girlguiding we want to include everyone and want all communities to know we stand together. Use this challenge to raise your own voice, or look to a community that could use your support.
Being an ally means supporting and standing up for people who are treated unfairly to help create a more equal society for all.It might be about their race, sexuality, religion or disability.
The important thing about being a good ally is knowing that the story you want to share is not yours, and it's not about you. It's about how you use your voice to help raise the voices of people experiencing inequality.
Being an ally is a lifelong journey. It means understanding your own privileges and how you can use these to support and stand up for groups who have less privilege, or are marginalised. There will be times when you will need other people to be an ally to you, and times when you can be an ally to others.
Challenge yourself to listen, learn, reflect and question things that are affecting people in the world.
Here are some ideas:
Check in on your friends and family (including your Guiding family) to make sure everyone knows that you're there for them.
Explore issues that are affecting you or the people you care about. For example, we have lots of activities here about Black Lives Matter for you to explore.
Fundraise to support charities and organisations that are supporting the movement.
Write to your local MP about why an issue or movement is important to you and what they could do to show their support. We've made some top tips to help you.
Have a go at our Equality v equity activity, which explores the difference between equality and equity.
We'd love to hear what you've been up to this month, you can share on our socials using #AdventuresAtHome.
Why not try?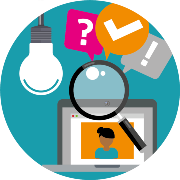 Our monthly activities are available to download and try at home.
This month we explore making your voice heard by writing to your MP.
Join Girlguiding
Find a local unit and register your daughter - friendship and adventure start here!
Donate to Girlguiding
Even the smallest donation helps us to continue spreading the joy of guiding - sharing adventures with girls across the country.