Online and social media
Girls told us sexism is worse online but it's also where they often feel empowered to speak out
People freely say anything they want to girls on the internet and they get away with it - Girl aged 11 to 16, Girls' Attitudes Survey
What we know
Girls think sexism is worse online and many have experienced this themselves making them feel silenced. Yet half of girls say that social media empowers them to speak out.
49% of girls aged 11 to 21 say fear of abuse online makes them feel less free to share their views.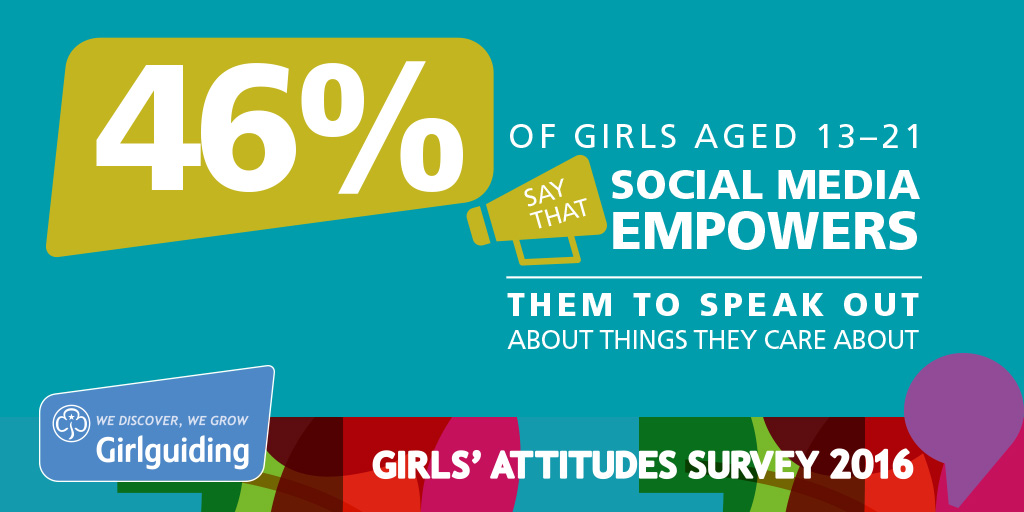 What we're doing about it
Girlguiding Advocates are using online and social media to make their own and other girls' voices heard. They spread the word about the campaigns they're leading through blogs, Twitter, Facebook and Instagram to make sure as many people as possible get to hear what girls have to say and the changes they want to see.
Advocates have started an online campaign to end sexual harassment in schools because as the Girls' Attitudes Survey shows, sexual harassment is a widespread issue. We hope we can empower thousands of girls to make their voices heard and support their calls to end sexual harassment.
Read the full Girls' Attitudes report
Find out exactly what girls told us in the full report – then share it so that even more people hear what girls have to say.
How we're taking action on Girls' Attitudes findings