Mental and emotional wellbeing
Our research shows girls' mental wellbeing is declining as they get older
Mental health can be seen as something you shouldn't tell anyone, or a secret when it shouldn't be seen as that. - Girl aged 11 to16, Girls' Attitudes Survey
What we know
The trend in girls' happiness is going the wrong way and gets worse as they get older.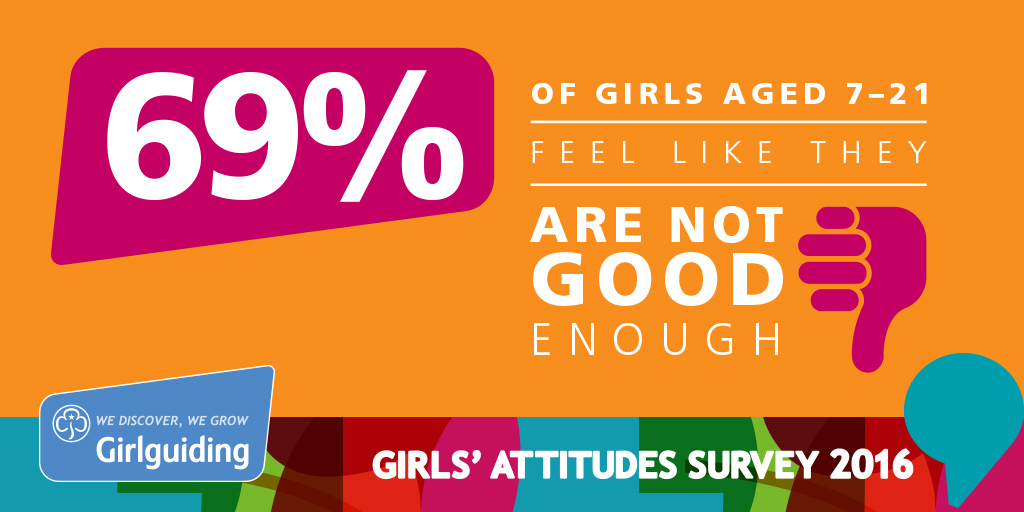 Yet many younger girls say they're proud of the things they've done and feel powerful and confident in themselves.
74% of girls aged 7 to 10 feel they can do anything if they try.
What we're doing about it
We're giving girls tools to cope with the stresses and pressures of everyday life. They can now complete our Think Resilient badge which supports girls to learn about mental well-being and gives them resilience building techniques.
We've done more research in this area. Our Think Resilient: Girls' well-being explored research study asked for girls' views on mental health, wellbeing, the pressures they're facing, and what support they need.
Read the full Girls' Attitudes report
Find out exactly what girls told us in the full report – then share it so that even more people hear what girls have to say.
How we're taking action on Girls' Attitudes findings