Education and skills
Are girls getting the same opportunities as boys? They're not so sure.
I want more of a chance in sport, for example, football. Girls don't get the chance because boys play it more often. - Girl aged 7 to 10, Girls' Attitudes Survey
What we know
Gender inequality and stereotypes are present in what girls are learning at school and they're not getting access to the same choices as boys or to the valuable life skills they need.
91% of girls aged 7-10 and only 43% of girls aged 11 to 21 say they have the same choice as boys at school in sport and exercise.
Girls also told us that the Personal, Social and Health education (PSHE) that they're getting at school isn't up to scratch – especially about sex and relationships.
Only 44% of girls aged 13 to 21 think people their age clearly understand what sexual consent means.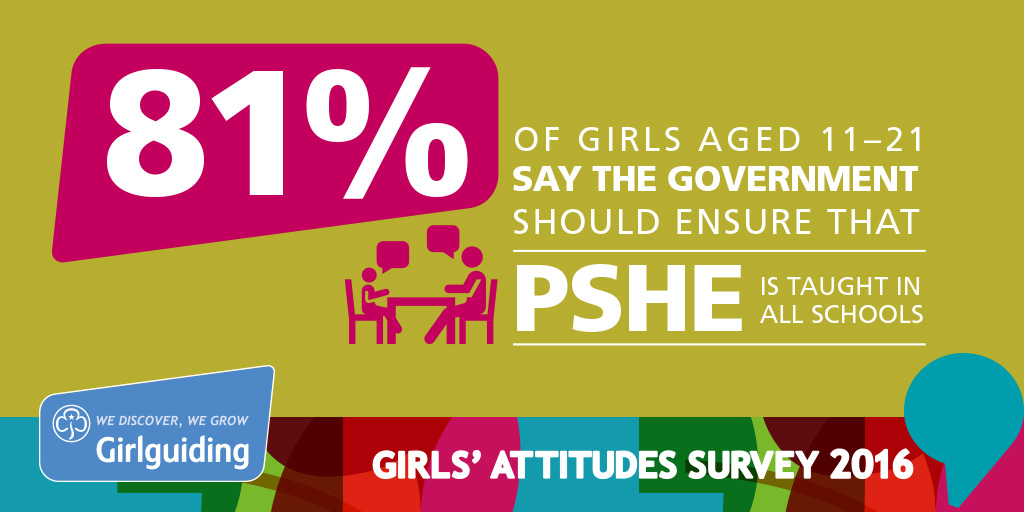 What we're doing about it
Girlguiding puts girls in the lead so they can choose to do the activities they most want to do in Rainbows, Brownies, Guides and The Senior Section. We're committed to giving them a varied programme and offering them the opportunities they're not getting elsewhere.
We've been supporting our young members to campaign for policy change in education since 2014 to make high quality Personal, Social, Health and Economics Education (PSHE) and Sex and Relationships Education (SRE).
Read the full Girls' Attitudes report
Find out exactly what girls told us in the full report – then share it so that even more people hear what girls have to say.
How we're taking action on Girls' Attitudes findings